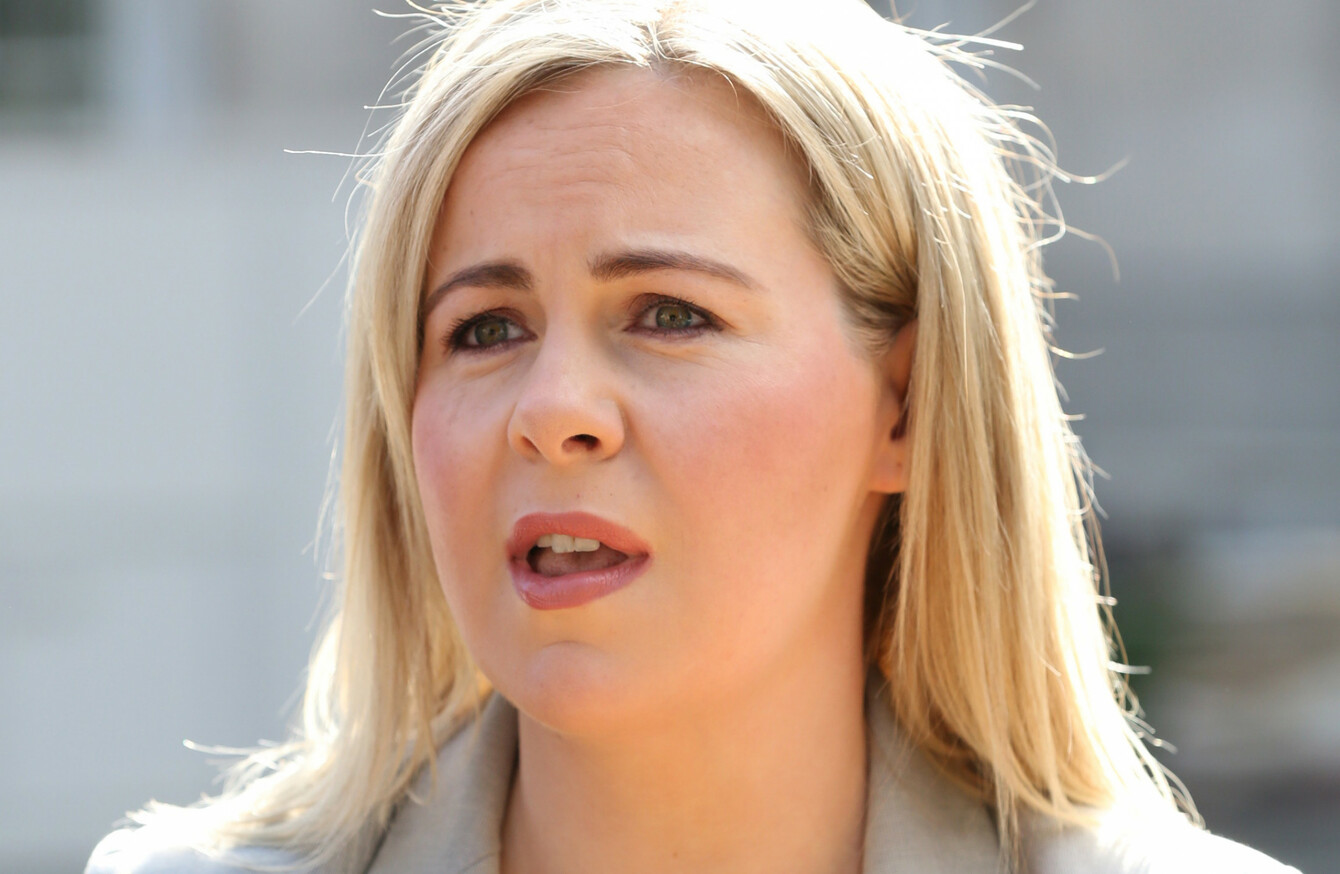 Lorraine Clifford Lee
Image: Sam Boal/RollingNews.ie
Lorraine Clifford Lee
Image: Sam Boal/RollingNews.ie
THE SEANAD WAS briefly suspended today after a row over a comment made by Fine Gael Senator Jerry Buttimer.
During a debate in the upper house this afternoon, attention turned to the subject of 'spin units' for political parties.
Buttimer said: "On the subject of spin units, the Fianna Fáil party, which was in government for a while, had a particular unit."
Independent Senator David Norris then interjected: "They had a one-man spin unit, namely PJ O'Mara (a political adviser to former Taoiseach Charles Haughey)."
To which Buttimer replied: "They had a couple, actually."
Fianna Fáil Senator Lorraine Clifford-Lee then said: "You guys had an awful lot more spin doctors than we ever had."
"I know Senator Clifford-Lee is trying to assert herself here but it is important to listen as well," Buttimer replied.
Sinn Féin Senator Máire Devine said: "That is not good language", before Clifford-Lee added: "It is very gendered language … I take exception to misogynistic language."
Norris then stated: "How is it gendered language? That is rubbish. It is absolute tripe."
Referencing the 'misogynistic' remark, Buttimer said Clifford-Lee "has used that phrase in the House a couple of times".
"If Senator Clifford-Lee wants to throw things at me that is fair enough, but one thing she cannot accuse me of is that. I have never done that," he added.
'A disservice' 
Senator Terry Leyden stood up for his Fianna Fáil colleague Clifford-Lee, describing her as "an inspiration to women in this country" due to her work.
The Cathaoirleach, Denis O'Donovan, threatened to suspend the House if there were any more interruptions.
Clifford-Lee asked Buttimer if he would have said what he did "if it was a man who was sitting where I am?"
Buttimer said he doesn't engage in "personal attacks" and found Clifford-Lee's remarks "very disappointing".
O'Donovan then suspended the House for 15 minutes, stating: "What is going on here is nonsense."
Speaking after the suspension, Fine Gael Senator Gabrielle McFadden said Clifford-Lee had done "a huge disservice to women by accusing any man who disagrees with her of misogyny".
"Women are often mistreated or dismissed in society – she undermines all our struggle by making duplicitous accusations just to get attention for herself," she tweeted.