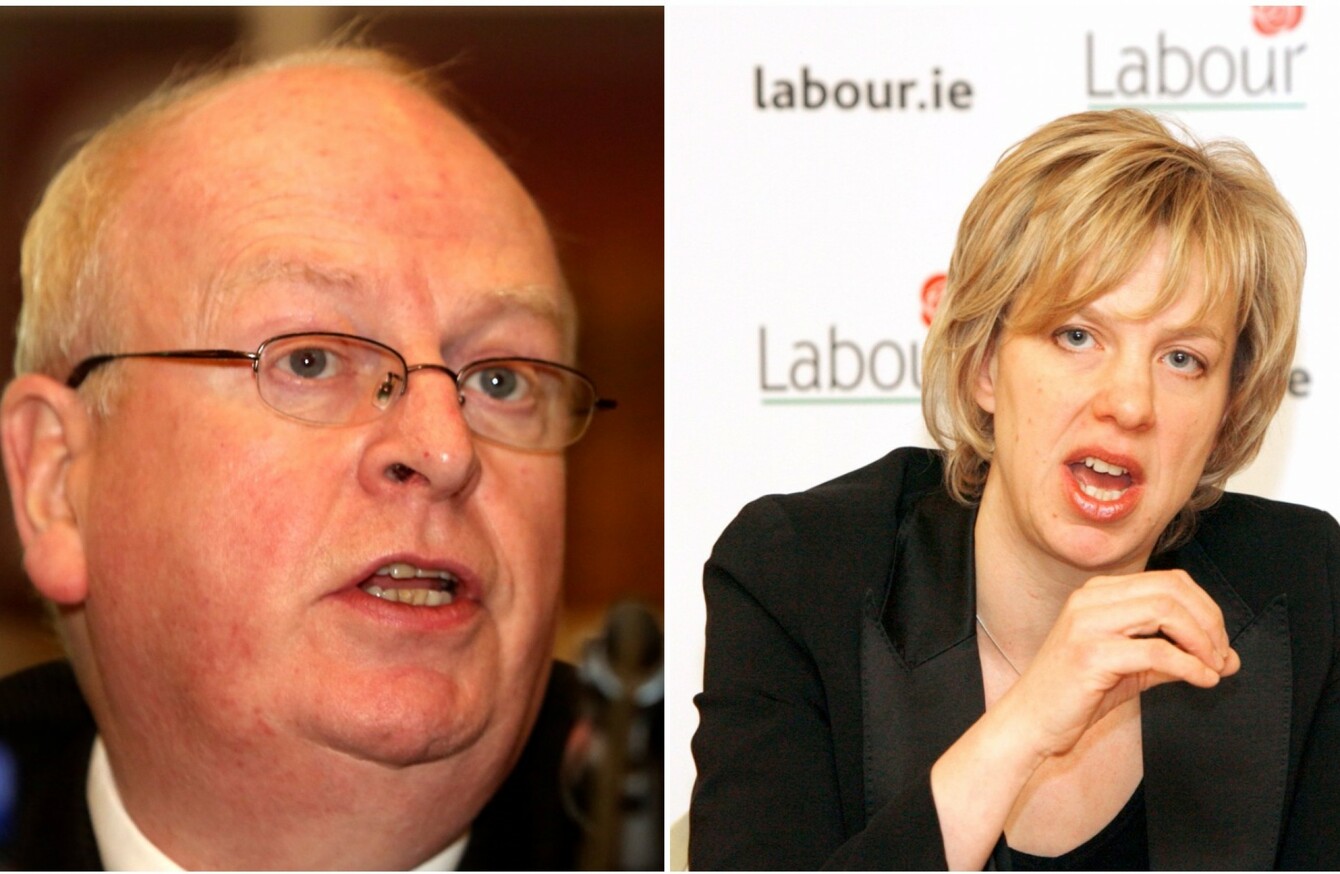 TODAY MARKED THE close of nominations for this year's Seanad Éireann election – and the nominees for the university panels include current senators, people who just contested for a Dáil seat, psychologists, reporters, consultants and university lecturers.
The Seanad is made up of 60 senators, 11 of whom are appointed by the Taoiseach, three who are elected by graduates of Trinity College Dublin, three elected by graduates of the National University of Ireland, and 43 elected from five vocational panels of nominees by an electorate made up of TDs, senators and local councillors.
The nominees for the University of Dublin Seanad elections are:
Ivana Bacik, Senator
Sean Barrett, Associate Professor (Economics); Senator
Sabina Brennan, Professor of Psychology
Thomas Clonan, carer, journalist, academic, Captain (Retired)
Oisín Coghlan, Director, Friends of the Earth
Maeve Cox, barrister
Edward Davitt, communications officer
Eoin Meehan, IT consultant
Sean Melly, businessman, professor (adjunct)
David Norris, Senator
Averil Power, Senator
William Priestley, director of youth services
Lynn Ruane, President, TCDSU
Anthony Staines, Professor of Health Systems
Ethna Tinney, musician, formerly RTE Producer
Here are the 30 nominees for the National University of Ireland constituency:
Jerry Beades, director
David Begg, former CEO of Concern and ICTU general secretary
Deirdre Burke, solicitor
Pádraig Ó Céidigh, entrepreneur
Paul D'Alton, clinical psychologist
Martin Daly, medical doctor/general practitioner
Máire Darker Daly, voluntary worker
Karen Devine, lecturer
Owen Joseph Dinneen, member of governing body UCC, Senate of NUI and Munster branch IRFU
Luke Field, university tutor
Pearce Flannery, businessman
Ross Golden-Bannon, journalist
Laura Harmon, former USI-President; women's and equality advocate
Aideen Hayden, Senator, chair of Threshold, solicitor
Rory Hearne, policy analyst
Alice-Mary Higgins, policy coordinator, National Women's Council of Ireland, advocate for social and economic equality
Higgins, John, community affairs consultant
Carol Hunt, journalist
Barry Johnston, human rights campaigner
Christy Kenneally, communications consultant, writer, broadcaster
Michael McDowell, senior counsel
Daragh McGreal, economist and law lecturer
Michael Sean Molloy, hospital consultant
Paddy Monahan, barrister
Rónán Thomas Mullen, Senator
Eddie Murphy, clinical psychologist, mental health advocate, author
Padraig O'Coineen Enda, entrepreneur, sportsman, suthor
Ellen O'Malley Dunlop, CEO, psychotherapist, teacher
Brendan Price, Biology Institute Ireland, director, Irish Seal Sanctuary, wildlife advocate and author
Kieran Rose, planner, commissioner, Irish human rights and equality commission
The election will be done by postal ballot, with papers posted to over 100,000 electors internationally from 21 March. The poll will close on 26 April.