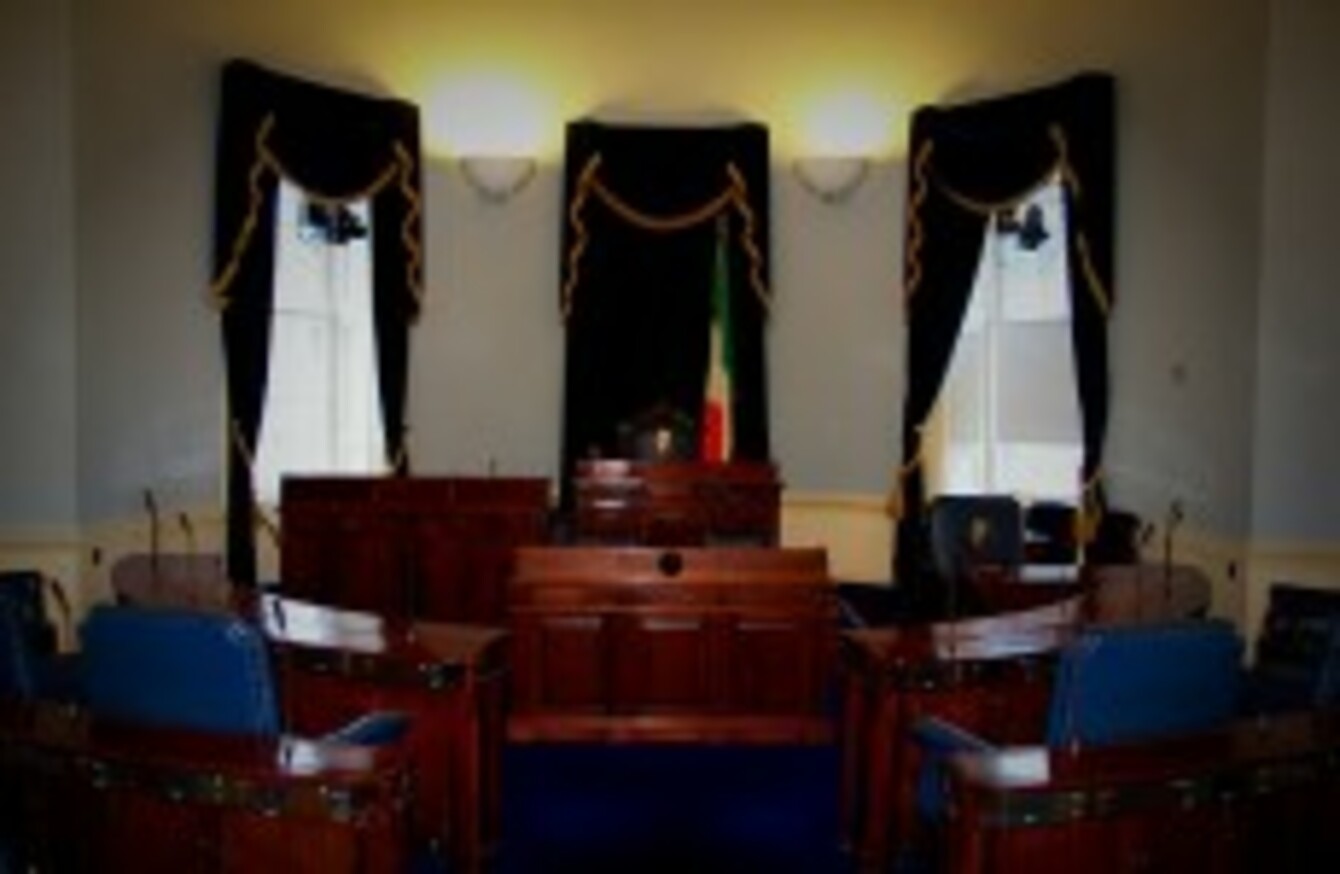 The Seanad Chamber
Image: Wikimedia Commons via Wikipedia
The Seanad Chamber
Image: Wikimedia Commons via Wikipedia
TODAY'S RECALL OF the Seanad proves the worth of the institution and shows the role a reformed upper house can have, a Fianna Fáil senator has said.
Ned O'Sullivan said that the Seanad debate over transplant legislation represented the function that the Seanad could have in debating and approving European directives and legislation.
"This will go down as an important day in the survival of the Seanad, which has become in my opinion, a reality.
"I think it is a shame that the Taoiseach didn't let us fill the lacuna between European legislation and statutory instruments, where you have so much being signed off on and rubber stamped without being looked.
Instead he ran off on a populist idea, a mad idea of abolition that I think will blow up in his face.
O'Sullivan paid tribute to the Irish Kidney Association for using their nominee, Senator Mark Daly, to "put a motion on the floor".
"The IKA used their right to have a motion put on the floor and that is real democracy. This has been a very important exercise."