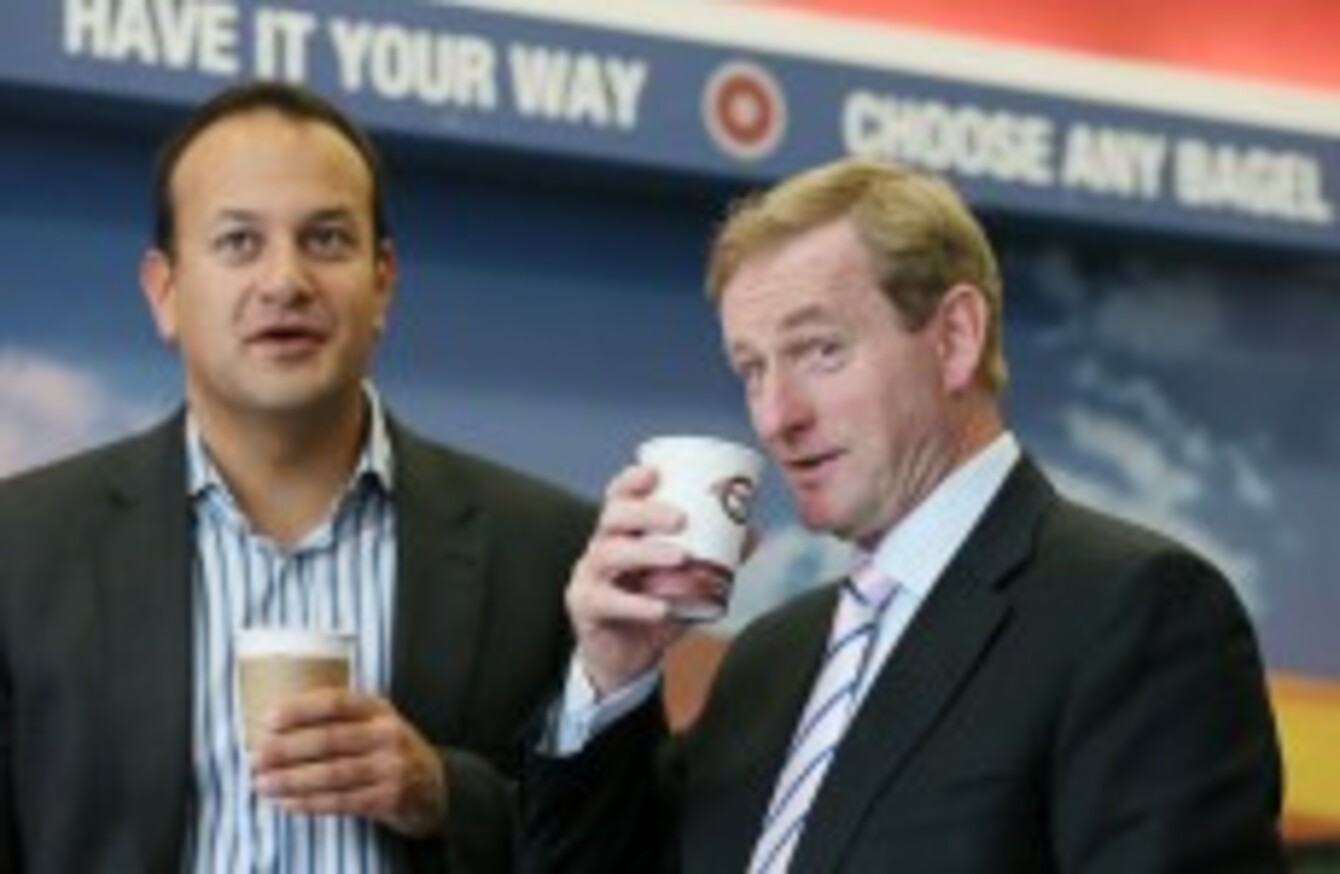 The man on the right definitely isn't representing the government in the Seanad referendum debate tonight
Image: Photocall Ireland
The man on the right definitely isn't representing the government in the Seanad referendum debate tonight
Image: Photocall Ireland
Updated 10.35am
FINE GAEL'S DIRECTOR of Elections Richard Bruton will represent the government on tonight's Prime Time Seanad referendum debate on RTÉ One.
With Taoiseach Enda Kenny declining to take part in a debate with Fianna Fáil leader Micheál Martin over the weekend RTÉ has been in discussions with the government over who will represent the Yes side in recent days.
The broadcaster confirmed on its website this morning that Bruton, the Jobs Minister, will represent the Yes side, arguing for abolition of the upper house. Martin will argue for a No vote.
Last night, Fine Gael TD Regina Doherty expressed concern that non-political voices are being excluded from the debate which takes place in front of a live studio audience.
"To date RTE has not offered any valid reason for excluding non-political voices from the panel of their proposed debate, probably because one doesn't exist," she said in a statement, describing the decision as "inexplicable".
Doherty cited the Fiscal Treaty referendum last year where a four-person RTÉ debate included Declan Ganley and Norah Casey. The Meath West TD said that Fine Gael will participate in tonight's debate but who will be representing the party is not clear.
Yesterday, Bruton defended the Taoiseach's decision not to participate.
"There is no precedent for a Taoiseach being engaged in a referendum debate and I think the issue of deciding on the future of the Constitution isn't a personality clash between individual leaders," he said.
First published 8.20am