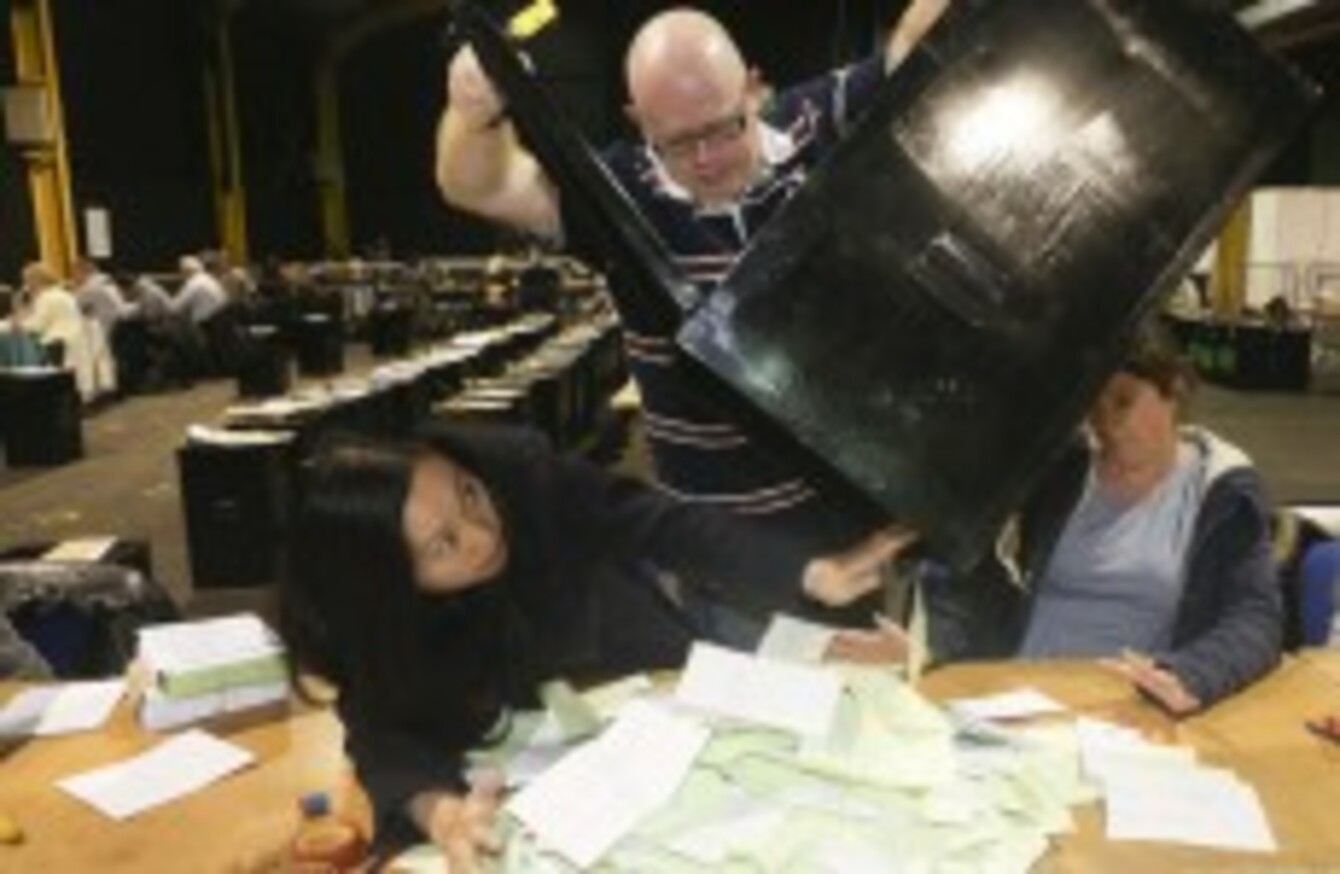 Image: Photocall Ireland
Image: Photocall Ireland
PUBLIC EXPENDITURE AND Reform Minister Brendan Howlin has said a further referendum may be needed as part of a process to reform the Seanad.
It follows the defeat of the Government's proposal to abolish the upper chamber of the Oireachtas in Friday's referendum.
The leaders of both coalition parties have signalled they are open to reform, with Taoiseach Enda Kenny saying last night that the "process of change in politics is something we're going to continue with" and adding that the Government would assess how best the Seanad could contribute to "that process of reform".
Tánaiste Eamon Gilmore said he believed ideas for reforming the chamber "should be discussed more fully now that the referendum is over".
That sentiment was echoed today by Minister Howlin, who said the challenge for the Government was "to see how we can make the Seanad even more effective than it has been to date".
Speaking to RTÉ's This Week programme, Howlin said that the wishes of the people would have to be implemented within the existing constitution "to see how to make both houses more effective, to give greater powers of oversight over the workings of the executive and to see how legislation could be better scrutinised by both houses".
"Ultimately we may need to ask the people, by way of another referendum, whether there's a need for specific changes to bring about more radical reform than the current constitution provides for."
Labour senator John Whelan, who campaigned for the chamber to be retained, said that the Government was "obliged to step up and take action on Seanad reform".
Speaking to TheJournal.ie, Whelan said there were simple things the Government could do straight away to make the chamber more representative.
"There was an amendment in 1979 allowing for the extension of Seanad voting rights to graduates from all the universities — that's never happened. That's just one example."
Whelan said that more sweeping changes might necessitate another referendum further down the line, but stressed there were "plenty" of measures the Government could have in place in time for the next Seanad elections in 2016.
Fianna Fáil leader Micheál Martin said that in light of the referendum result it was now time for "serious discussion" about reform of the country's parliament and government.
He said his party had tabled a list of proposed reforms, which included "a significant move of power from ministers to the Oireachtas".