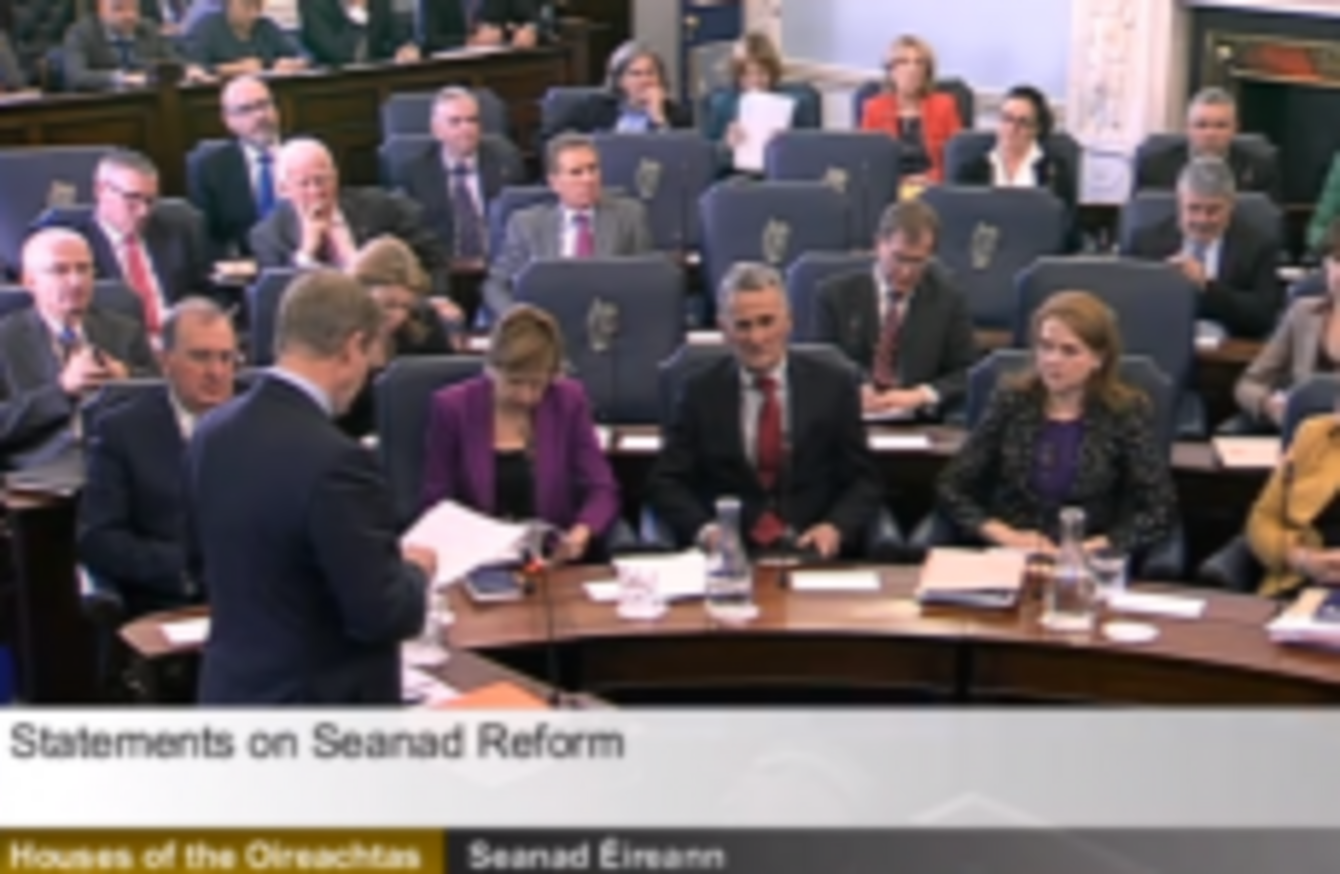 THE SEANAD SAT for just two-days this week, the second time this has happened in the last six weeks, because there are no ministers available to discuss business that had been scheduled for today.
The upper house had been due to discuss the Companies Bill and a motion on Youth Justice Policy with Ministers Richard Bruton and Frances Fitzgerald respectively.
However, Bruton's trade mission to India means discussion on the report and final stages of the mammoth Companies Bill has been moved to next Wednesday.
Meanwhile, Fitzgerald is due in the Dáil to oversee the passage of the Child and Family Agency Bill, meaning she cannot provide what's officially titled as 'An Update on Youth Justice Policy'. This has been deferred to an unspecified later date.
All of which means that the Seanad will not sit today, reducing its normal three-day week to a two-day one.
It was a similar situation six weeks ago, when the uncertainty over the future of the upper house meant that little-to-no business was scheduled in the week after the referendum on its future was defeated.
On 9 October, the Seanad adjourned after a two-day week in which it spent just half-an-hour debating government legislation.
Despite introducing a number of Dáil reforms in recent weeks, the government has not yet made any provision for reforming the Seanad.
However in the wake of the referendum defeat, the Taoiseach has indicated a willingness to reform the upper house, saying he will look to enact the 1979 referendum result to widen the electorate for the university panels so as that all third level graduates can vote.