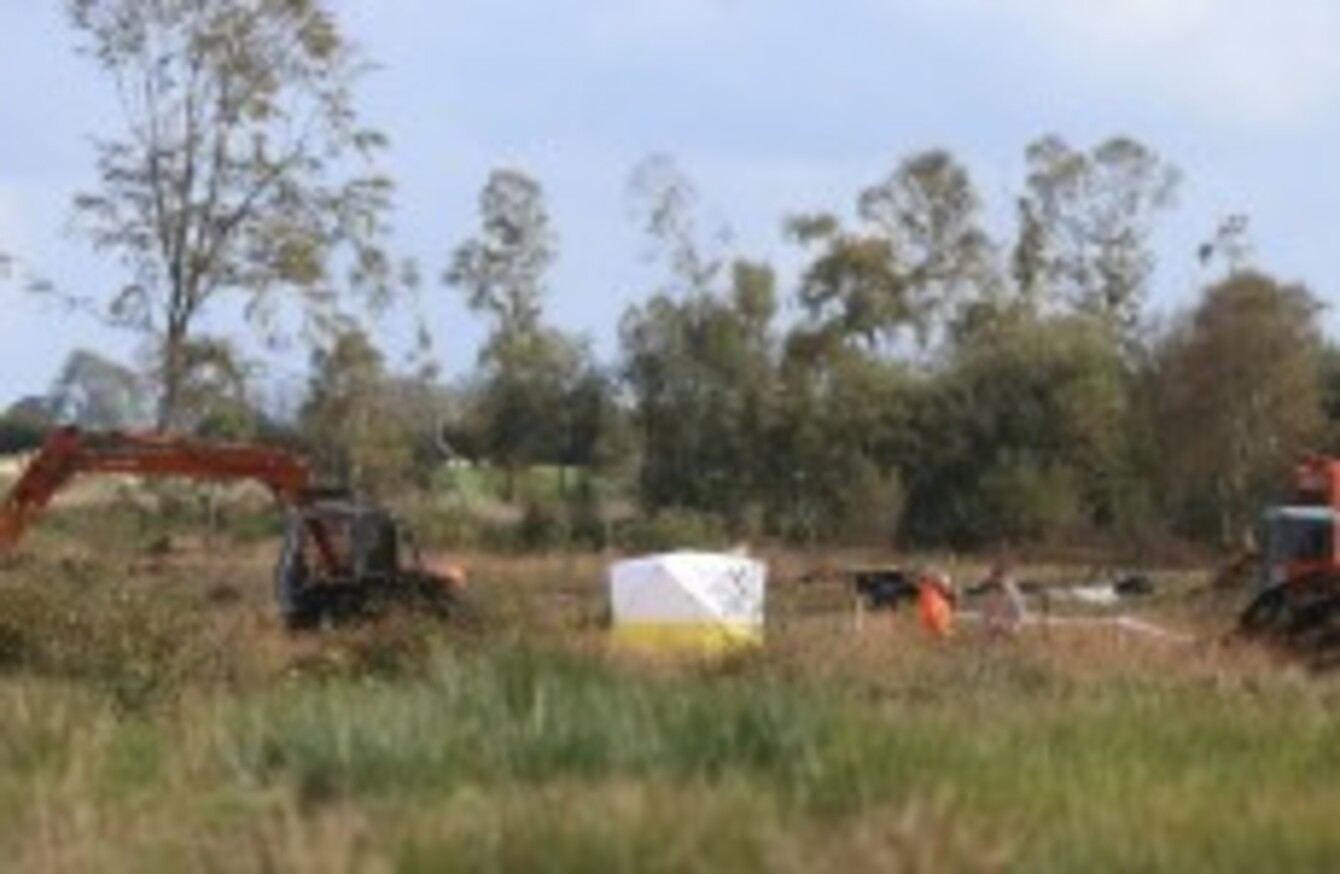 Image: Niall Carson/PA Wire
Image: Niall Carson/PA Wire
A SPECIALIST DOG has been brought to bogland in Meath as the search for one of the Disappeared intensifies.
Joe Lynskey was a former Cistercian monk from the Beechmount area of west Belfast. He went missing during the summer of 1972 and his remains have never been recovered.
The IRA finally took responsibility for his death in 2010 with a spokesperson confirming he was executed and buried in an unmarked grave.
A segment of land in Coghalstown is currently being surveyed by the Independent Commission for the Location of Victims' Remains (ICLVR), the group set up by the Irish and British governments to recover the 16 people who 'disappeared' during the Troubles.
The search comes just weeks after the remains of Brendan Megraw were found in Meath.
In a statement, the ICLVR said the 'cadaver dog' is trained to detect signs of human remains. It will work alongside geophysicists using ground penetrating radar to identify anomalies under the surface which may indicate a grave site.
"We will use every means at our disposal to try to narrow the search area until hopefully we get to a point where we can bring in the forensic archaeologists to go beneath the surface," said lead forensic scientist Geoff Knupfer.
"The cadaver dog is one of the resources we can use. As with of all of the Disappeared we are facing a huge task in this case going back over 40 years and dealing with a search area of around six hectares (15 acres ) in the first instance.
We have to remember that it took four searches over nearly 15 years before we found Brendan Megraw. We are just at the beginning of the process for Joe Lynskey.
"But as the recovery of Brendan's remains at the beginning of October shows where we have accurate information we will find the Disappeared," he concluded, before calling for more information.
To date, the remains of 10 of the 16 Disappeared have been recovered. Informants are kept completely anonymous and the Commission says it relies on such confidential information, describing it as "the vital lifeblood" of its work.
"The work of the ICLVR is entirely information driven and is focused solely on recovering the remains of the victims for the sake of their families.  All information that is given to the ICLVR to help us recover those victims can only be used for that purpose," it said in a strong statement issued earlier this year as PSNI detectives questioned Gerry Adams over the contents of the Boston Tapes.
It also confirmed that "the strict confidentiality which is enshrined in law by both governments has never been breached nor will it".
Of the 16 Disappeared, the Provisional IRA admitted to carrying out 13 murders. The INLA took responsibility for one and no attribution has been given to the remaining two.