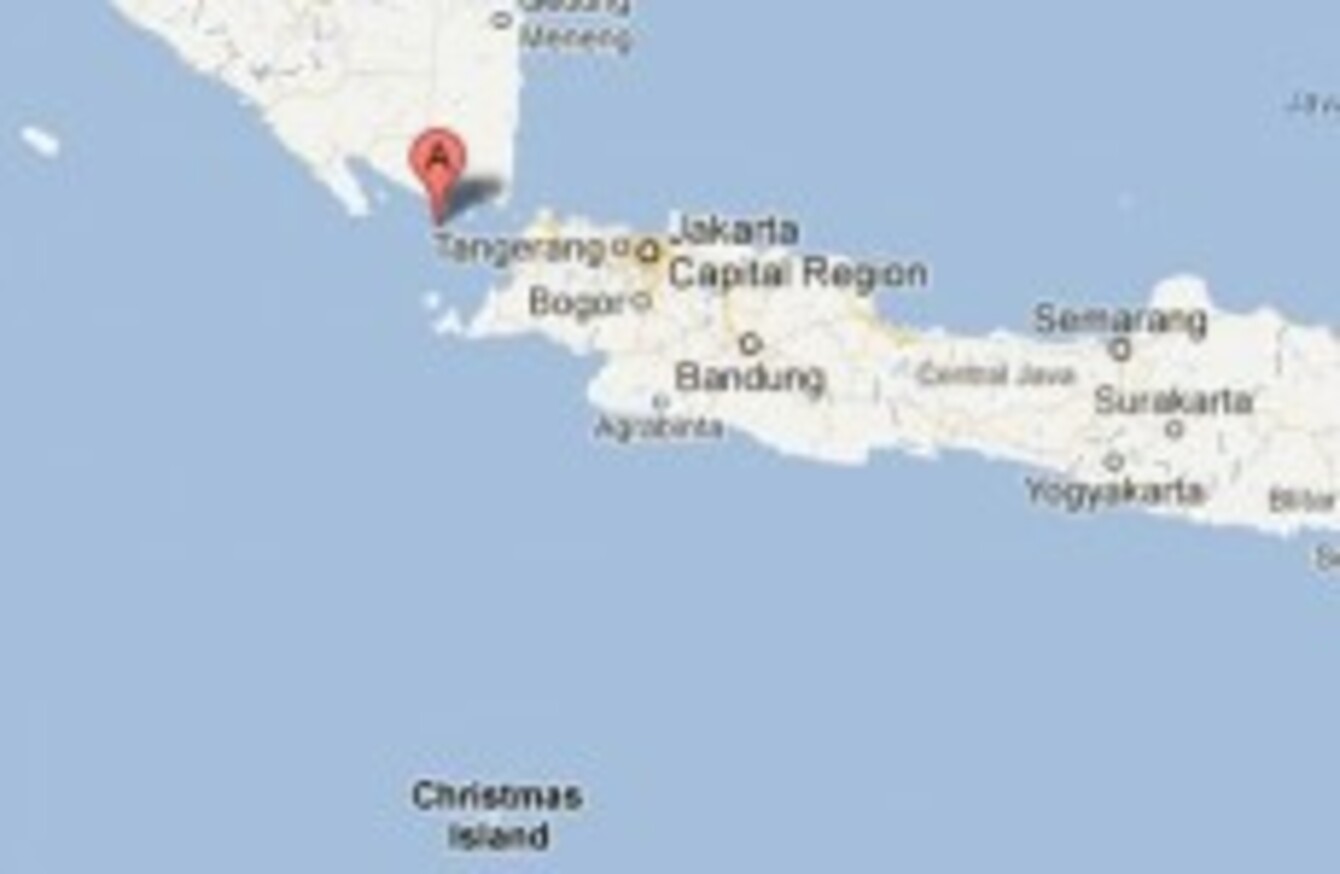 Indonesia's Sunda Strait.
Image: Google Maps
Indonesia's Sunda Strait.
Image: Google Maps
RESCUERS HAVE abandoned a search for a boat carrying an estimated 150 asylum seekers reported sinking in Indonesia's Sunda Strait after failing to find the vessel, an official said Wednesday.
Indonesia's National Search and Rescue Agency (Basarnas) received an alert from the Australian Maritime Safety Authority (AMSA) at around 1.30 am local time (6.30pm GMT) that a boat was in distress between Java and Sumatra.
"We deployed our rescue team to look for the vessel this morning, but there's no sign of it," Basarnas spokesman Gagah Prakoso told AFP.
"We have cancelled the search. If we receive information about new boat sighting, we will send our team out again," he added.
A Basarnas officer on duty, Yopi Haryadi, earlier said two 36-metre police rescue boats and two helicopters were deployed in the morning to look for the boat.
He added that the vessel had sent a distress signal 220 nautical miles from the Australian Indian Ocean territory of Christmas Island carrying around 150 people, according to information received from AMSA.
Canberra is facing a steady influx of asylum-seekers arriving in Australia by boat, many of whom use Indonesia as a transit hub, boarding leaky wooden vessels after fleeing their home countries.