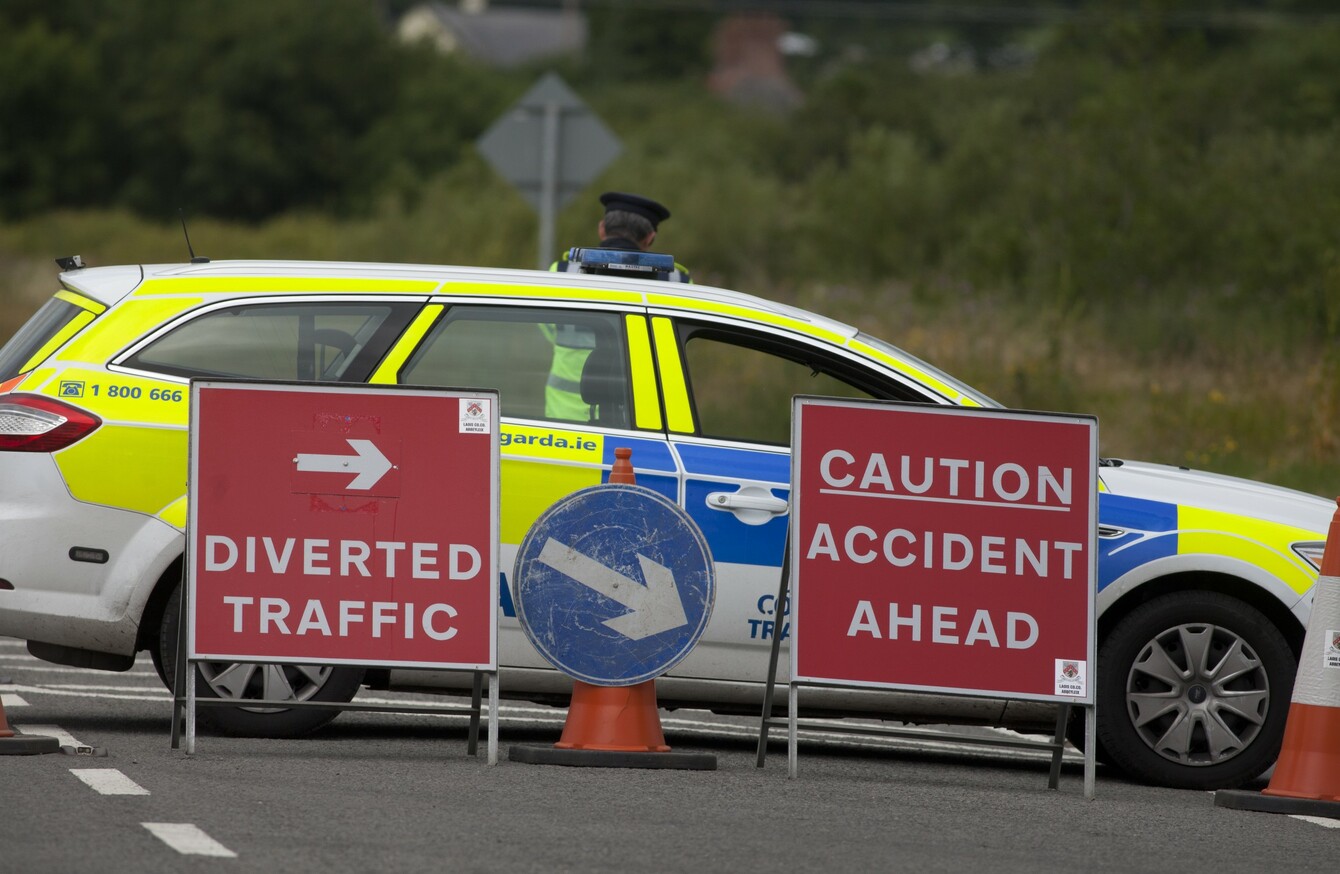 Image: Eamonn Farrell
Image: Eamonn Farrell
THE GARDAÍ AND RSA have appealed to every person who gets into a car this weekend to use their seatbelts.
At least one person has been killed on every Easter weekend since 2009, with 17 killed overall in that time.
The gardaí launched an appeal yesterday for vigilance on the roads over the weekend.
With thousands of people expected to travel this weekend, the RSA and an Garda Síochána are urging road-users to be vigilant and in particular, to ensure they and their passengers are wearing seatbelts.
Deaths that could have been prevented
An analysis of road fatalities for 2015 showed that one in four drivers killed (20) and one in three passengers killed (9) were not wearing their seatbelt at the time of the collision.
Research suggests that two out of every three people will survive a crash if they are wearing a seatbelt, meaning over 20 deaths could have been prevented last year if they had been wearing a seatbelt.
Of the nine passengers killed who were not wearing their seatbelt, six were sitting in the back of the car.
Moyagh Murdock, Chief Executive of the RSA said:
"We are reminding road-users that bank holiday weekends are typically high-risk periods due to the sheer number of people on the road. One simple step people can take to ensure their safety is to wear a seatbelt.
This isn't about personal choice, it's about common sense, so put your seatbelt on every single time you get into the car.
Chief Superintendent Aidan Reid of an Garda Síochána said it was "unbelievable" that anyone would not wear their seatbelt.
"The use of a safety belt is, without doubt, the most basic form of road safety."
A total of 34 people have died on Irish roads to date this year (as of 16 March 2016), a decrease of one on the same period last year.