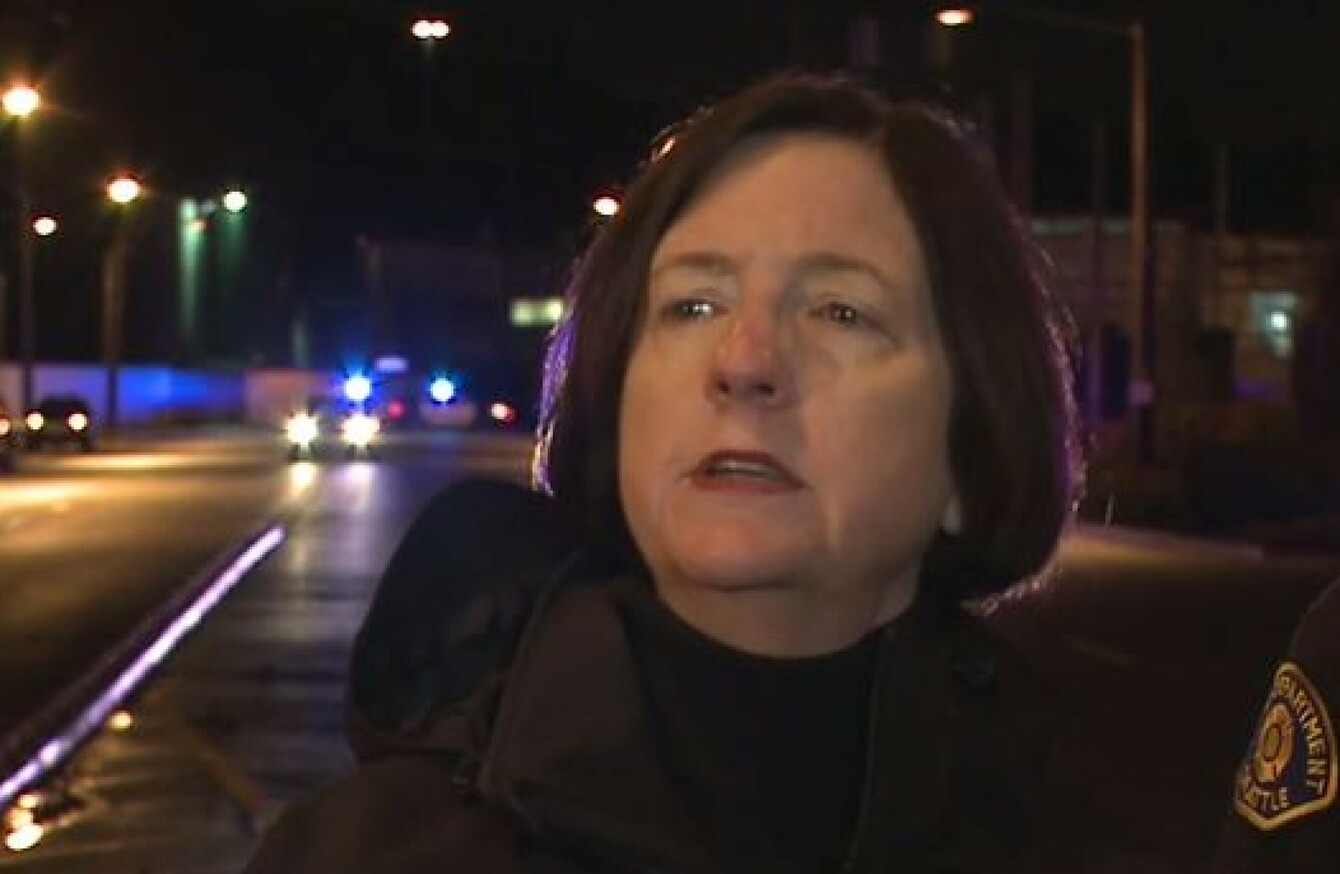 Seattle Police Chief Kathleen O'Toole
Seattle Police Chief Kathleen O'Toole
TWO PEOPLE HAVE been killed and three others injured in a shooting at a homeless encampment known as 'The Jungle' in the US city of Seattle.
Police say they believe the five victims were "specifically targeted".
"Two men were killed in the incident and one woman remains in critical condition at Harborview Medical Center," a statement said.
One man and a woman are also in serious condition.
It happened at a wooded area near Airport Way and South Atlantic Street, to the south of the downtown area at around 7.15pm last night (4.15am Irish time).
"Officers began searching a greenbelt in the area–sometimes colloquially referred to as 'The Jungle'–and found the five victims," according to an earlier statement.
Police have been searching the woods as they investigate the shooting.
The Seattle Times reports that police are searching for two men in connection with the attack.
A police source told the paper the shooting happened after a dispute among people who knew each other.