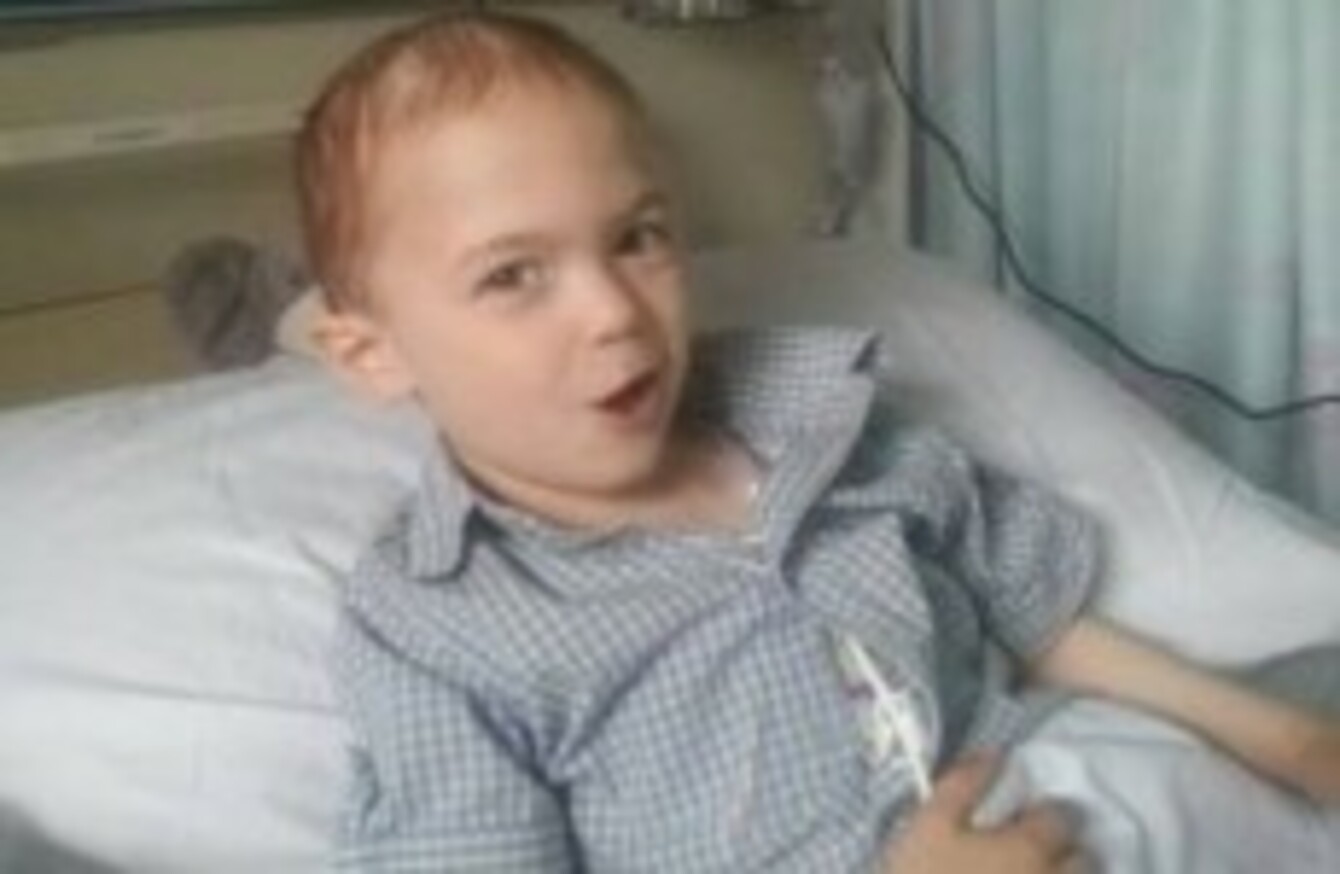 Image: RTE
Image: RTE
SEBASTIAN MCLOUGHLIN is a four-year-old cancer sufferer from Co Tipperary.
Yesterday it emerged that Sebastian's family are hoping for help in bringing about an early Christmas for Sebastian this Saturday as he has just weeks to live.
The word went out via RTE's Ray D'arcy show yesterday that the McLoughlin family is looking for help and, to an extent that would make you proud to be Irish, Ireland has responded.
In the last 24 hours people have offered the following:
A seven-year old boy offered his communion money
Helicopters and garda cars have been offered to help transport Santa to the family home (as his sleigh is under repair during the summer months)
Minions from Despicable Me (Sebastian's favourite movie) are being offered left, right and centre
Many, many bouncy castles
A couple called Emma and John O'Grady have offered an actual sleigh
A man called Eric has offered an inflatable Santa's Grotto
Paul and Eddie are hoping to donate not just a minion, not just a bouncy castle, but a minion bouncy castle
Fionnuala Crowe is baking a minion cake
Possibly the standout example of kindness is an anonymous man offering and then arranging to transport Sebastian to Hamleys toy store in Dundrum, Dublin via helicopter and having the shop closed specifically so the little guy can have the place to himself for an hour.
It's all truly heartwarming.
Speaking to the Ray D'Arcy show earlier this afternoon, Sebastian's uncle Dan said that the whole family "just want to thank everyone so much for thinking of us".
"Saturday is going to be a very special day, a family day," he said.
It has to be just for family unfortunately.
Sebastian is a very sick little boy, we just want to give him the best day we can.
I mean, we've had offers of a parade, but much as we'd love to have a huge, huge street party, Sebastian just won't be able for much more.
He went on to stress that while the family have received offers of money, that has never been the object.
We never wanted money or to raise money, we only wanted reindeer, that kind of thing.
If people want to donate in Sebastian's name, we'd be delighted for them to do so through registered children's charities.