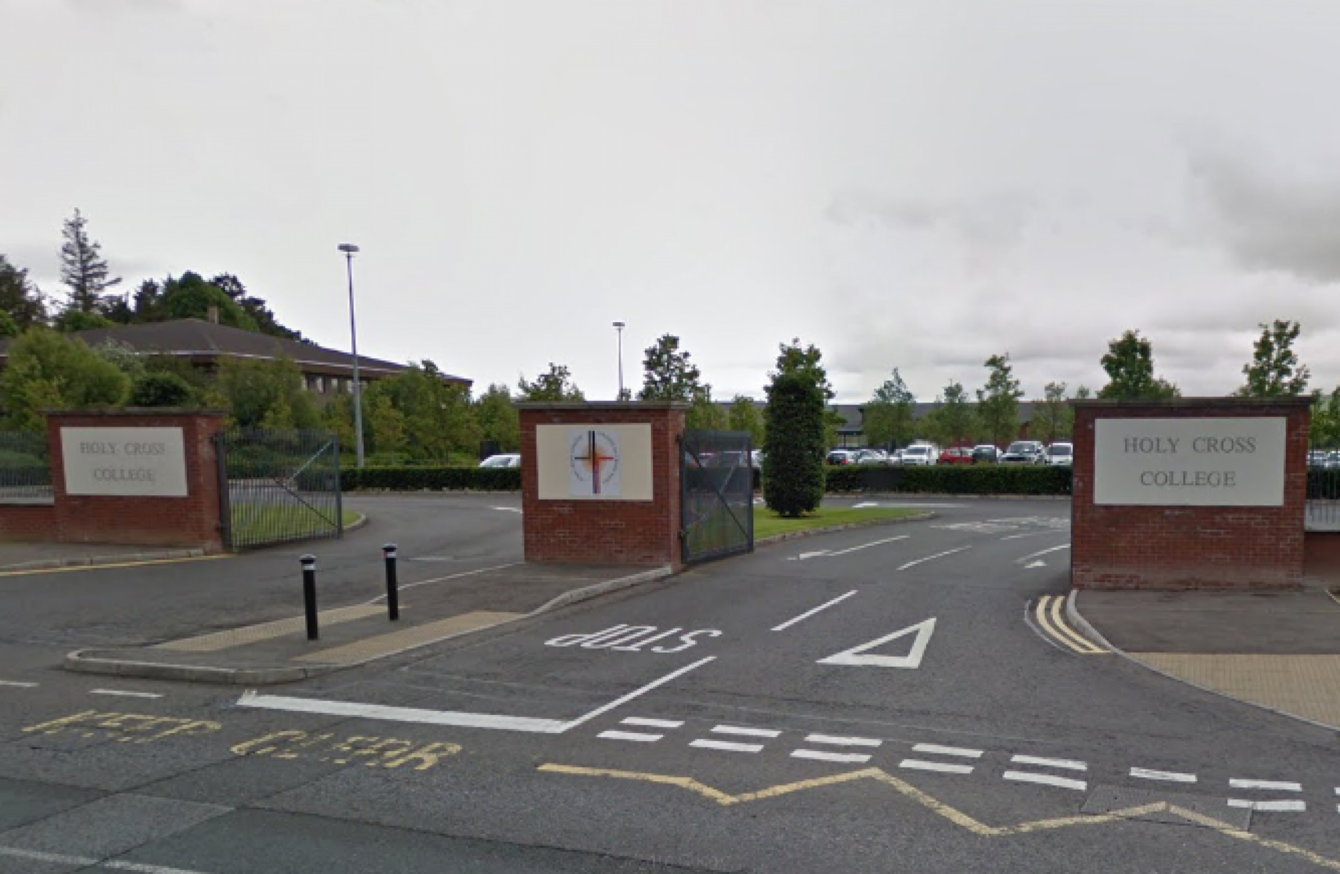 Image: Google Street View
Image: Google Street View
POLICE HAD TO be called to a secondary school in Co Tyrone yesterday afternoon after a brawl broke out in the canteen at lunchtime.
The altercation broke out at Holy Cross College in Strabane, which has over 1,500 pupils and 90 members of staff. The Strabane Chronicle reported a number of people, including students and teachers, were injured in a 'mass brawl'.
The Police Service of Northern Ireland (PSNI) confirmed officers were called to the school at 12.40pm yesterday. They said no serious injuries were reported and all parents had been contacted.
"One male was arrested but was later released into the care of his parents," a spokesperson said.
"I'm afraid – what are we bringing our children into? I'm afraid that it's going to kick all off again," one mother told Highland radio when she came to the school to collect her sons.
"I've had my two sons texting me and them terrified. They're being locked in their classrooms and escorted everywhere."
The school's prinicpal Maria Doherty told the Belfast Telegraph that 600 students were in the canteen at the time the fight broke out and police were called because of "the potential this situation had to escalate".