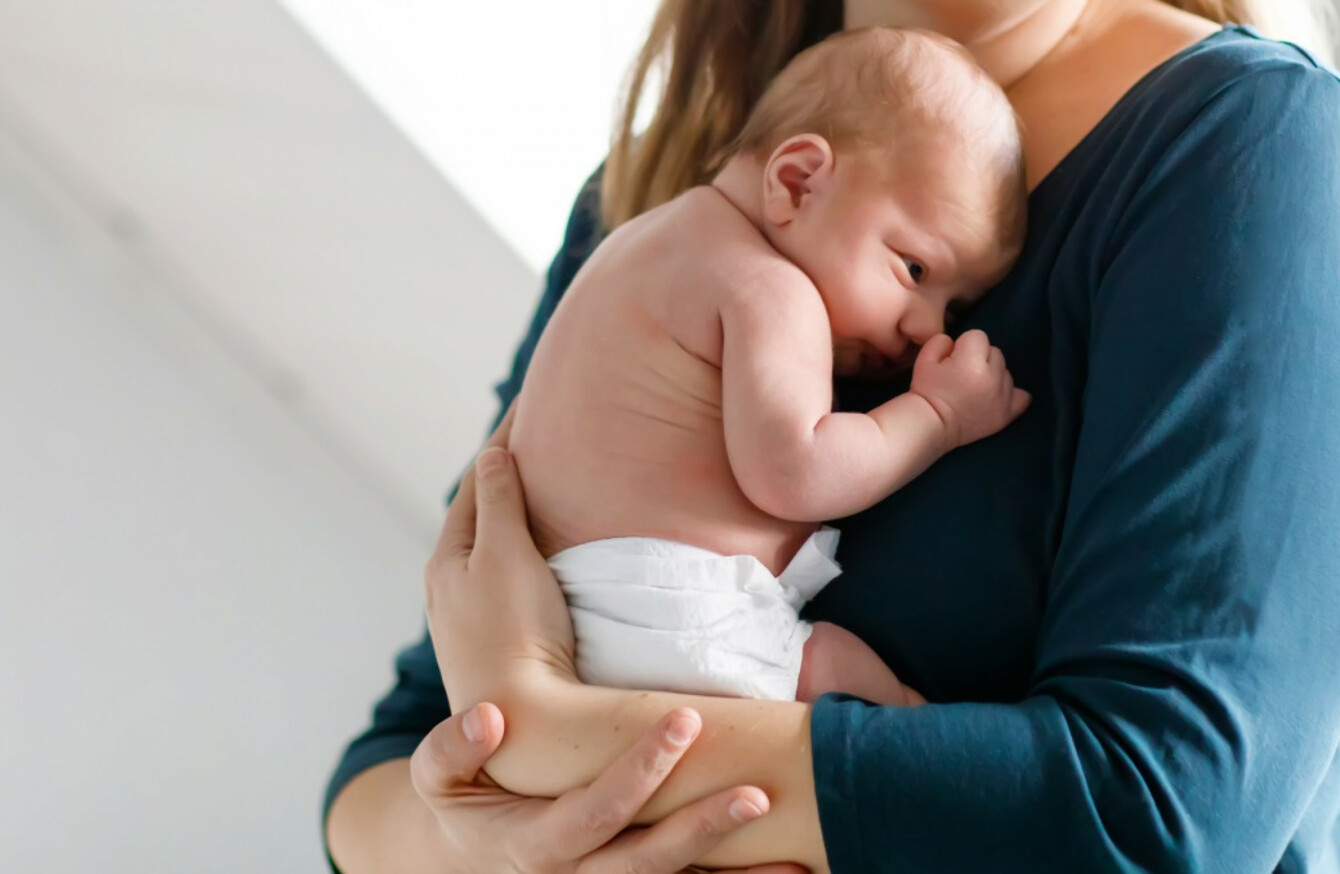 Image: Shutterstock
Image: Shutterstock
EACH WEEK IN our series, Am I Being A Bad Parent?, we hear from a reader who can't figure out what to do about a tricky parenting situation.
To get a balanced view, we put the dilemma to a group of Irish parents, keeping things anonymous to encourage honest answers.
Becoming a parent brings with it a range of emotions, challenges and experiences unlike any other life event. From worrying about whether you're doing everything 'right' to being amazed by every move your new arrival makes, parenthood changes life as you know it. But what about the changes you aren't so happy about?
This week, one new mum is conflicted over her feelings about how her body has changed since giving birth three months ago.
Have a parenting question you'd like some other mums and dads to weigh in on? Let us know anonymously here!
This week's dilemma
I gave birth to my beautiful son three months ago and although navigating motherhood for the first time has left me unable to think about much else, I often find myself worrying about my weight and how my body has changed after having a baby. I have a wedding to attend in three months and I feel physically panicked every time I think about being 'on show' and every time I think about what I'm going to look like.
I've started to ease myself back into the gym with postnatal-friendly classes and workouts, but every time I leave I feel terrible for not being with my son. Am I being unreasonable by worrying about my weight so soon after giving birth?
Our anonymous readers' responses
You're not being unreasonable at all. There's no 'right' or 'wrong' way to feel about your body after giving birth, once you recognise the magnificence of what your body has done by growing and bringing a child into the world. If going to the gym will help your panic subside in the run up to the wedding you're attending, then keep going! Once you're being kind to yourself and looking after both yourself and your baby, I don't see why you shouldn't go.
From an outside perspective, yes, you are being unreasonable. It has only been 12 weeks, your body has been through a lot… but I know things are never that straightforward inside your own head. The only advice I could give here would be to be as kind to yourself as possible. If working out makes you feel good, great, do it. If it leaves you stressed and feeling even worse about yourself, then leave it out.
As for the wedding, make a plan that'll have you feeling confident and calm on the day, regardless of how you're feeling in your body. Get your hair done, try to pass off the baby for a few hours so you can relax that morning, and (if it's in your budget) get a new outfit that fits your current shape, not the shape you feel you should be right now. All those things will help a lot! Good luck! 
It's hard to say whether you're being unreasonable or not. While obviously I think in an ideal world nobody should need to worry about their weight beyond their own health and happiness, I can of course understand why you might. The months after having a baby are an extremely high pressure time for lots of reasons, and the weight of expectations can be crushing.
My only suggestion here would be to remember that you don't have to do anything you don't want to, and that you should make time to look after yourself in whatever way does the most for you – whether that is going to the gym, sitting down with a book, or going to the pub with a friend. I hope that if there is a partner in your life, they are doing everything they can to enable this.
So what's the final tally? Is this reader being unreasonable?
Yes – 1
No – 1
Maybe – 1
Tell us your thoughts in the comments! 
Have a parenting question you want answered? Let us know anonymously in our survey here or email us on family@thejournal.ie and we'll put it to the real-life experts: your fellow mums and dads.
Want to win one of three family passes for a day of thrilling fun at Fort Lucan Outdoor Adventureland? Enter here – and don't forget to subscribe to our Family Newsletter in the box below!