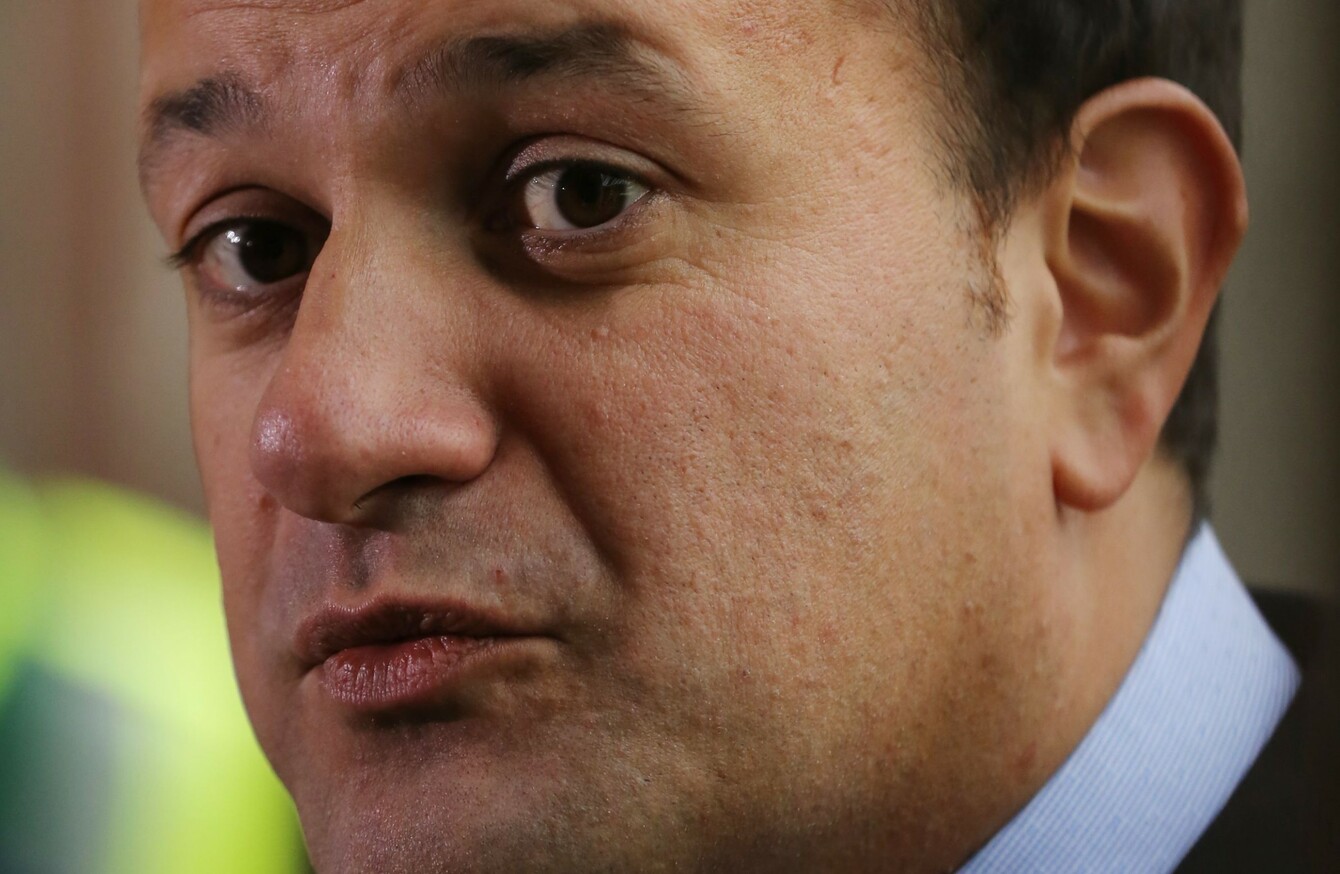 Image: Niall Carson
Image: Niall Carson
ABOUT 325,000 Irish citizens are self-employed in Ireland – and in turn, nearly 920,000 workers are employed by those small and medium businesses owners.
While you might think these people deserve a break for keeping over a quarter of the population in employment, you might be surprised to hear that the 325,000 are entitled to a lot less than regular PRSI workers.
Small business owners have long been crying out for the same employment benefits as other workers – and this month, the Minister for Social Protection, Leo Varadkar indicated he is thinking about it.
But why now?
Asking questions
The Department of Social Protection said it intends to ask 20,000 self-employed people what new benefits they would most like to receive and if they would be willing to contribute more pay-related social insurance (PRSI) to get them.
Varadkar said the survey informs self-employed people "which benefits are currently available to them and whether they consider them good value". He hopes the survey will inform any future reforms planned in the budget.
Most self-employed people currently pay a PRSI rate of 4% on their income. However, while most employees pay a similar rate, their employers add a contribution of 10.75% – which results in a combined rate of nearly 15% and greater access to benefits.
At the moment, self-employed people are entitled to limited state support.
While their PSRI contribution covers several basic benefits, such as a state pension contribution, it does not give them automatic access to jobseeker's allowance or short-term illness benefits that many ordinary employees qualify for.
Currently the self-employed cannot voluntarily pay extra contributions that would contribute to their social welfare entitlements.
This means a business owner, who invested money and time going into business while also employing people, can often be left with nowhere to fall when times get tough.
While the department claims some self-employed people are entitled to claim unemployment benefit, many are not, due to the benefit being means-tested.
According to Irish Small and Medium Enterprises Association (ISME) CEO Mark Fielding, business owners have been calling for more benefit entitlements for years.
He said the safety net of unemployment benefit would encourage more entrepreneurial activity.
Numerous calls for benefit parity for all workers 
This is not the first time a minister has made gold promises to the self-employed.
In 2011, the then-Minister for Social Protection Joan Burton stated on RTÉ's The Frontline programme that PRSI contributions for self-employed people "can and will be reformed by the end of the year".
However, reform to PRSI contributions was put on the back burner.
In statement to TheJournal.ie in 2012, a spokesperson for the Department of Social Protection said the Advisory Group on Tax and Social Welfare was considering the issue of social welfare entitlements for the self-employed, adding that:
Any measure to provide short-term benefits to those who are self-employed would have significant financial implications.
So, whatever came of the expert group?
The Advisory Group on Tax and Social Welfare Extending Social Insurance Coverage did examine the issue.
It stated that it was "technically" and "financially" feasible to extend social insurance coverage for self-employed people, but found that the current system of means-tested Jobseeker's Allowance payments "adequately provides cover to self-employed people for the risks associated with unemployment".
The published report stated that almost 9 out of every 10 self-employed people who claimed the means-tested Jobseeker's Allowance during the period from 2009 to 2011 received payment.
Consequently, the Group was not convinced that there was a need for the extension of social insurance for the self-employed to provide cover for Jobseeker's Benefit.
This did not go down well with small and medium business groups, who argued they make up 98% of Irish business – and called it "discrimination".
The report, delivered during a time when Ireland was in a deep recession, seemed to put the nail in the coffin for self-employed people getting the same benefits as other workers.
Until, this month, that is.
So, why the change of attitude from the department? Why is it possible now that reforms could be on the way?
The department states that Varadkar just wants to know what benefits self-employed people would most like to receive.
However, looking at this under a political microscope, this initiative comes at a time when Varadkar has been announcing a whole host of what could be described as 'giveaway reforms'.
Varadkar has launched a new welfare scheme for small loans for people, revealed plans to raise dole payments for those that are newly unemployed and also thrown his political weight behind indexing welfare payments to inflation.
The move that raised most eyebrows though was Varadkar's plans to give Ireland's local councillors two options to improve the terms under which they pay tax.
Varadkar denied that it anything to do with a bid for the leadership of Fine Gael, which will require the support of councillors.
He said it was just one part of wider reform plans, and he is working on proposals to introduce unemployment benefit for the self-employed.
The Social Protection Minister believes now that no matter what he says or does, it is being linked to the leadership. And perhaps he is right.
Having attended the National Economic Forum with the minister, Fielding of ISME said Varadkar was of the mindset that something had to be done to sort out the situation with the self-employed.
"Whether the minister has his eye on the role of An Taoiseach is another matter, for the moment the department need to look at the figures they have. The department have the figures of what it would cost," he said.
While Fielding said he has welcomed the move to finally do something about the disparity between workers, he said action should have been taken a long time ago.
He is also skeptical about whether the minister actually plans to bring in reforms in the Budget this October.
While the department maintains Varadkar brought a memo to government about his plans for "major reforms" of the PRSI system for self-employed people, Fielding said there "is little hope" of these changes being mentioned in October.
Minister Varadkar indicated something could be in this budget, but there isn't a hope of that.
The surveys are due back in at the end of August. By the time they are administered there really isn't a hope this time around, but maybe for future budgets.
The other issue is that this is being mentioned at the same time as pensions, said Fielding, who said this is the real problem on the government's radar.
He predicts government to float the idea of mandatory pensions due to the shortage in the pension pot for future generations.
Fielding believes pensions will trump PRSI reforms in the upcoming Budget, but we'll have to  see what October brings.
For now, self-employed workers will have to wait to see if Varadkar's latest initiative brings any change in how they receive social welfare.