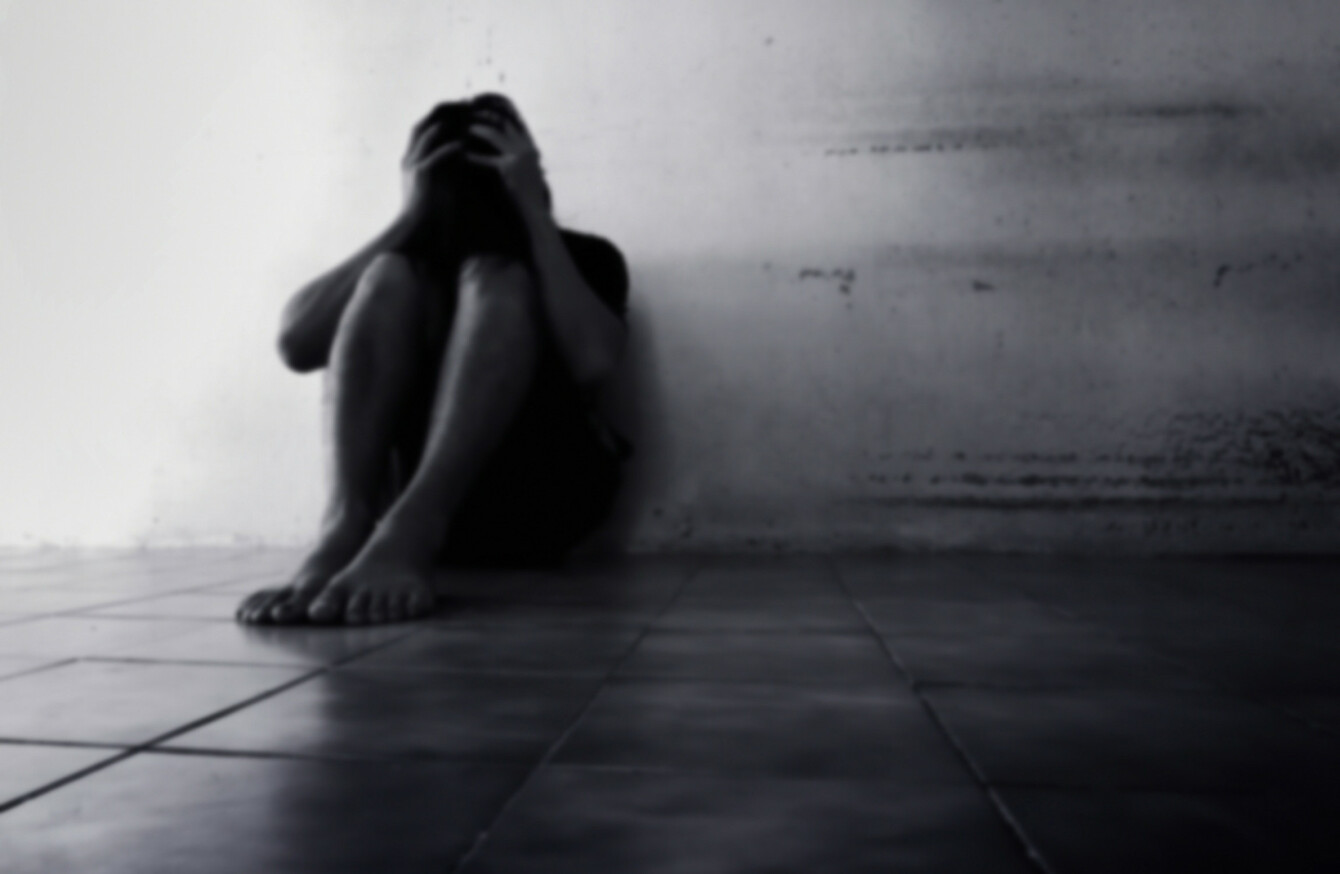 File photo
Image: Atlantis Images via Shutterstock
File photo
Image: Atlantis Images via Shutterstock
ST PATRICK'S MENTAL Health Services and Pieta House have called for more discussion and understanding on the subject of self-harm, as they claim recent figures are "just the tip of the iceberg".
Ahead of their third annual Self-Harm Awareness Conference on 1 March, both organisations are urging those who deal with young people to educate themselves on the subject of mental health.
The focus on mental health education for young people follows the latest figures from the National Suicide Research Foundation (NSRF), which show that the peak ages for self-harm presentation are between the ages of 20 to 24 for males and 15 to 19 for females.
The figures also show an overall increase in the presentation of self-harm cases, with the NSRF revealing that the rate of self-harm was 10% higher than it was in 2007.
"We aim to tackle and remove the stigma around self-harm, and part of our vision is that we strive to replace self-harm with self-care," Pieta House CEO Brian Higgins said.
We know that official self-harm rates only represent those who have presented to hospital. This is just the tip of the iceberg.
Lack of understanding
Paul Gilligan, CEO of St Patrick's Mental Health Services told TheJournal.ie that while the amount of young men and women who are presenting with self-harm symptoms is constantly growing, discussion and self-understanding on the subject isn't following suit.
Gilligan said that a call is being made for more discussions to be had in Ireland around self-harm because there is a lack of understanding around why people do so.
"We know that self-harm is a way of dealing with emotional distress and pain. Obviously, you can't prevent people from experiencing emotional distress and pain, but you can help people be aware of how to deal with it better," Gillian explained.
There is need to build awareness around the fact that self-harm is often a display of emotional distress and pain, Gilligan said, and that very often self-harm clouds that particular self-awareness.
"People will feel guilty or ashamed that they've self-harmed and they see it as a sign that they're very depressed," he said.
The reason we're having this conference is because one of the biggest obstacles to people addressing and seeking help for self-harm behaviour is the fact that they feel it carries a huge amount of stigma.
It's about tackling that and getting people to understand that those who self-harm are expressing distress and we should address it at an empathic level.
The 2018 Self-Harm Awareness Conference will be held in the Aviva Stadium on Thursday 1 March, coinciding with Self-Injury Awareness Day.
This year's conference is aimed at healthcare professionals, social care and education providers, and will focus on understanding self-harm.
The conference will offer three workshops focusing on three specific themes about understanding self-harm.