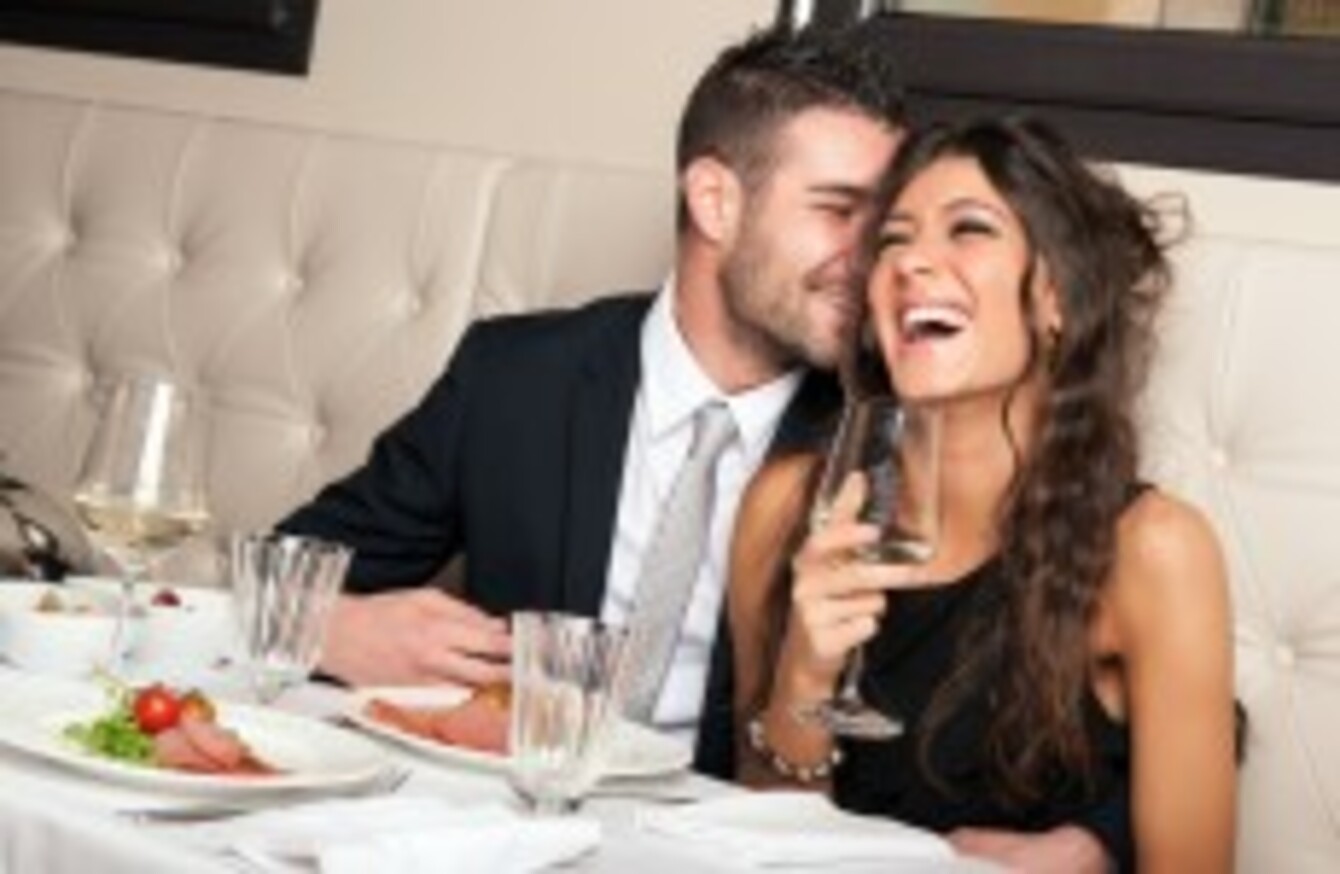 Image: Shutterstock/pio3
Image: Shutterstock/pio3
MEN WHO USE pickup lines would be better off learning a few jokes, according to new research.
Professor Jeffrey Hall from the University of Kansas has found that when two strangers meet, the more times a man tries to be funny and the more a woman laughs at those attempts, the more likely it is for the woman to be interested in dating. However, an even better indicator of romantic connection is if the two are spotted laughing together.
Those findings were among the discoveries Hall made in his search for a link between humour and intelligence.
Research has debated whether women appreciate men's humour because it allows them to suss out the smarts of potential mates. But Hall says finding someone who appreciates your sense of humor is valuable in its own right.
"The idea that humour is a signal of intelligence doesn't give humour its due credit," Hall said.
If you meet someone who you can laugh with, it might mean your future relationship is going to be fun and filled with good cheer.
Hall's research took the form of three studies. The first saw 35 participants study the Facebook profile pages of 100 strangers to gauge their personalities. Their evaluations were compared with a survey completed by the Facebook users. Hall found humourous people were much more likely to be extroverted than intelligent and were seen by strangers that way, too.
In the second, 300 students filled out a survey that was referenced with school results. This one found no link between intelligence and humour.
The final study brought together 51 pairs of single, heterosexual college students who didn't know each other. The pairs sat alone in a room and talked for about 10 minutes. Afterward they filled out a survey.
The results didn't indicate that one sex tried to be funnier than the other. However, it did suggest the more times a man tried to be funny and the more times a woman laughed at his jokes, the more likely she was romantically interested. The reverse was not true for women who attempted humour.
It also showed that when the pair laughed together, they were more interested in each other.