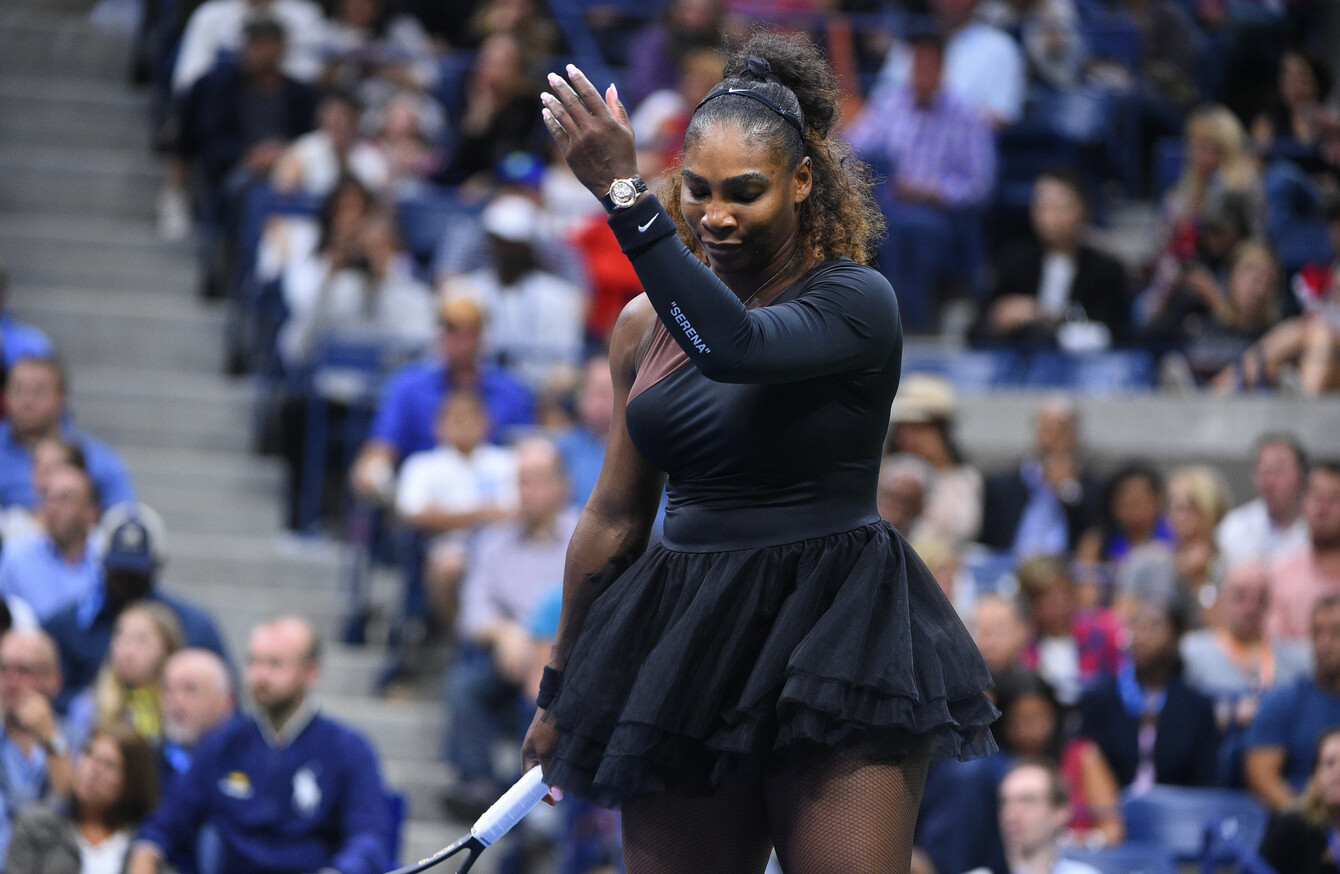 Image: Dubreuil Corinne/ABACA
Image: Dubreuil Corinne/ABACA
AN AUSTRALIAN NEWSPAPER that published a highly controversial cartoon of Serena Williams has defended its depiction of the tennis star, arguing that labelling the drawing racist is an "attempt to defeat cartooning".
Mark Knight's cartoon in the Herald Sun was met with a barrage of criticism after it was published yesterday. 
The exaggerated drawing depicts Williams' outburst during her loss to Naomi Osaka in Saturday's US Open women's final.
The 23 time Grand Slam winner is seen jumping on her smashed racket with a pacifier lying on the ground nearby. In the background, the chair umpire can be seen asking Osaka: "Can you just let her win?"
Author JK Rowling was one of many people who condemned the cartoon. "Well done on reducing one of the greatest sportswomen alive to racist and sexist tropes and turning a second great sportswoman into a faceless prop," she said on Twitter.
The National Association of Black Journalists and several US media outlets also issued damning comments about the cartoon. 
'World gone mad'
The newspaper defended the cartoon today, saying in an editorial that the outcry inspired by the drawing is proof that "the world has officially gone mad".
"To argue the Williams drawing is racist is an attempt to defeat cartooning — and satire — with a politically-correct barrage," the editorial reads.
There is a valid and urgent need to continue the march toward true and real racial and sexual equality in all walks of life. But those who seek to prosecute their antiracial agenda by identifying racism in the Knight cartoon — where it does not exist — completely miss the point of the drawing. It rightly mocked Williams for her dummy-spit and unsporting performance, which ultimately robbed Osaka of her chance to truly celebrate a terrific, inaugural triumph against a woman she described as her personal hero.
The piece also addressed Knight's decision to draw Osaka with blonde hair. "She was drawn with a blonde ponytail because she has a blonde ponytail," it says.
In a second article in the paper columnist Rita Panahi said the outcry is fuelled by "race-obsessed agitators" who see racism "whether it exists or not".
"Maybe Herald Sun cartoonist Mark Knight should have portrayed Williams as a white man since that is the only race gender combination that can be mocked without triggering the outrage enthusiasts," she suggested.