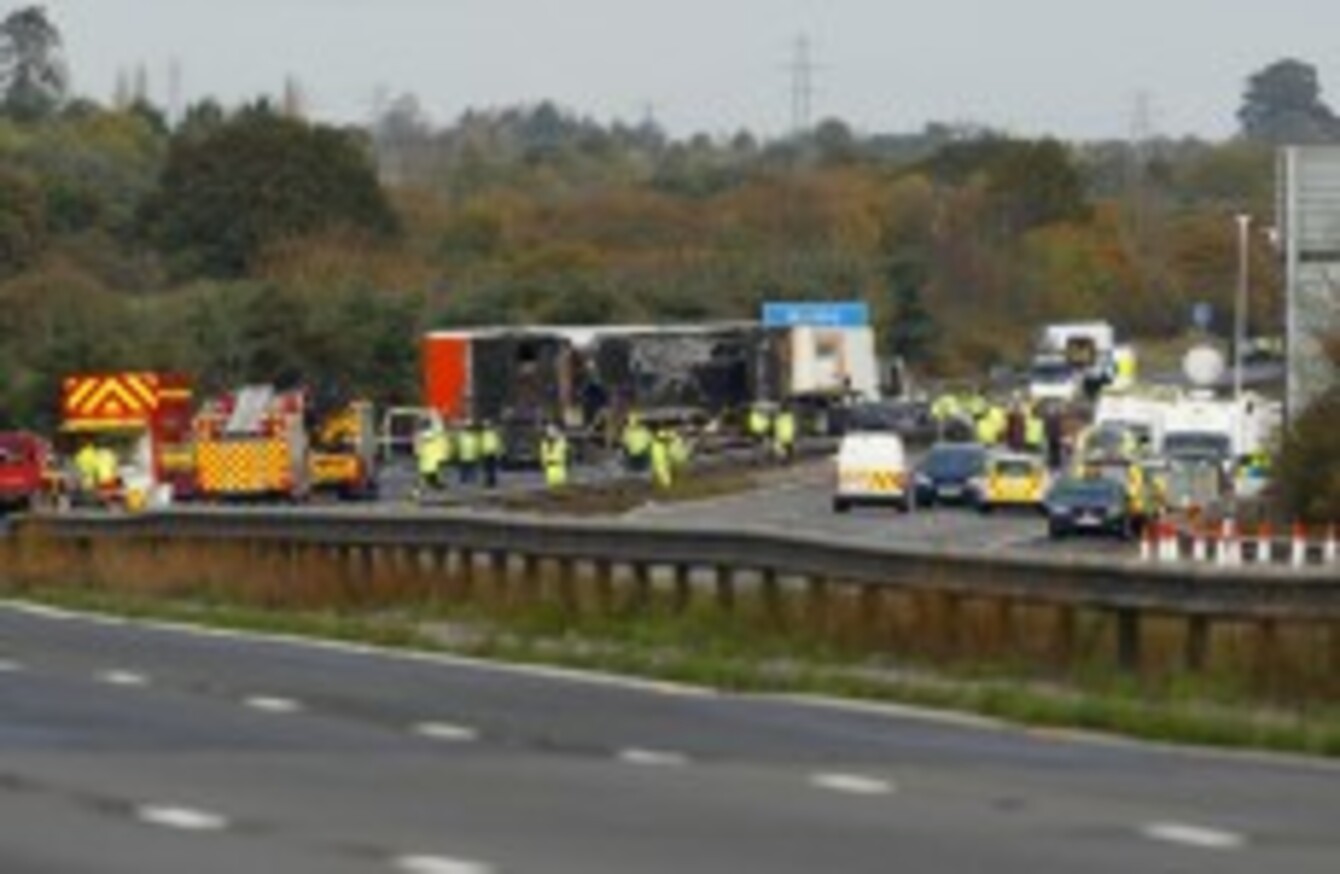 Image: Chris Ison/PA Wire
Image: Chris Ison/PA Wire
POLICE IN SOMERSET have said that no more bodies have been found overnight, following Friday evenings multi-vehicle motorway crash on the M5.
Assistant Chief Constable Anthony Bangham of Avon and Somerset Police said "overnight all the vehicles involved in this tragic incident have been removed from the scene. Our worst fears have not been confirmed. The number of those that sadly lost their lives remains at seven".
The seven victims have not yet been identified. It's thought the process may take several days, and police have said that liason officers are now supporting families.
The Guardian reports that witnesses saw people trapped in vehicles, as cars, lorries and fuel burned.
More than 30 vehicles were involved, and 51 people were injured. A survivor said that a black fog had descended, seriously reducing visibility. She told The Guardian that they avoided a collision, but that cars started to smash into each other.
The Telegraph reports that police are investigating the possibility that smoke from a nearby fireworks display at a rugby club may have contributed to poor visibility.
Emergency services have praised local people who came to the rescue. Members of the local community have told The Guardian said that they could hear children screaming, and reported hearing a loud bang.
M5 crash

Emergency services continue to carry out investigations at the scene of the multiple vehicle crash on the M5 motorway close to Taunton in Somerset. Chris Ison/PA Wire

M5 crash

Cars are removed from the scene. Chris Ison/PA Wire

M5crash

Chris Ison/PA Wire