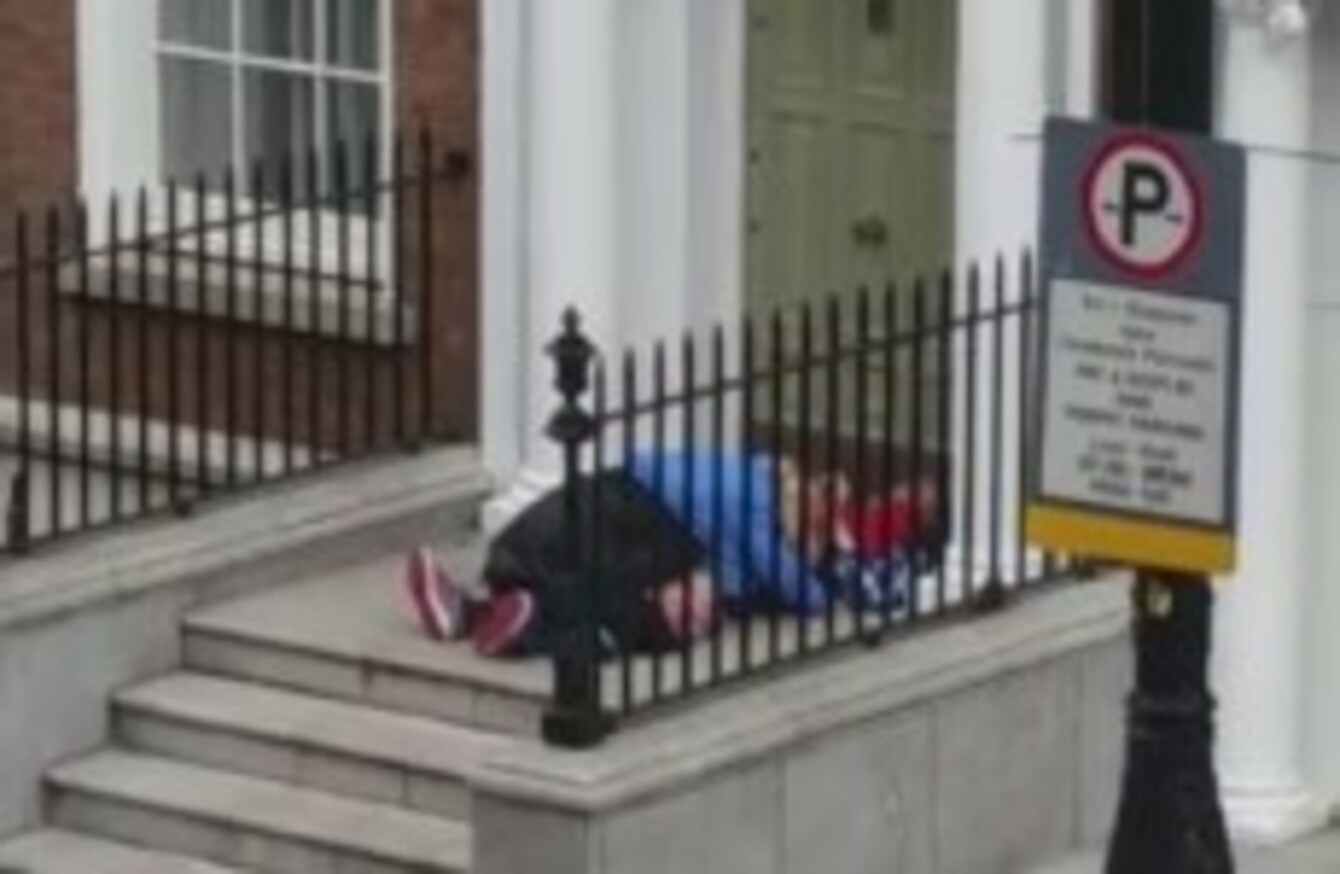 A COUPLE WHO engaged in a sex act in broad daylight on Monday were not arrested by gardaí on the scene.
A video emerged yesterday of the couple, who are seen in the footage lying on top of each other at the top of a set of steps outside a building on Dublin's northside.
Initial reports suggested the incident occurred on Aungier Street, but TheJournal.ie has verified it happened on North Great George's Street, about a five minute walk from O'Connell Street.
The brief video at one stage shows the woman in a state of undress. Children and other assorted passers-by can be seen moving through the frame.
A separate, longer video shows gardaí on the scene and appearing to separate the couple.
When contacted by TheJournal.ie, gardaí confirmed that it appears that no arrest took place.
"It is an offence of public disorder or indecency, yes," a spokesman told us.
In this instance, the gardaí in question most likely used their discretion and told the pair of them to break it up, perhaps with a caution.
It's not ideal this happening, certainly not on the street, but in such instances discretion is often the better part of valour.
North Great George's Street has previously been the subject of a campaign to have the street gated off from the general population as a measure against anti-social behaviour.
One famous neighbour is Senator David Norris who keeps a residence nearby.
So, what do you think, should people who engage in such behaviour be arrested on sight? Or is discretion the better part of valour?

Poll Results:
 An arrest is the minimum that should happen (14740)
Discretion is best (7016)
First published 12.54pm