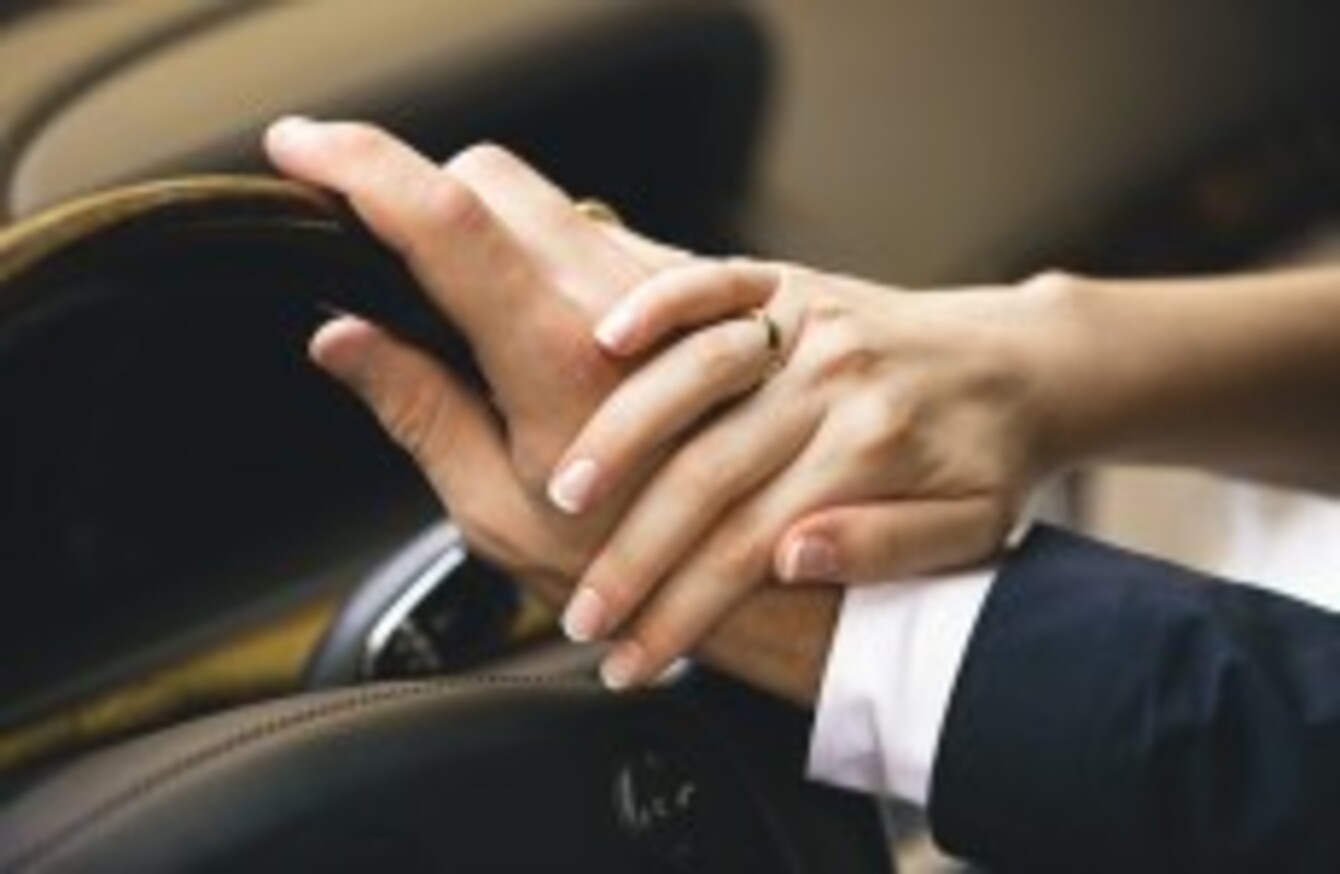 Image: Shutterstock/kryzhov
Image: Shutterstock/kryzhov
This article contains content of a very explicit nature. 
EVERY NIGHT THIS week as part of our Sex Week series TheJournal.ie will be running a seven-day diary submitted by readers.
The Editor asked each diarist to anonymise their entries but to be as honest as possible in terms of activities and thoughts.
The diaries have been lightly edited for style and length but are the diarist's own words.
Tonight, a woman engaged to be married…
WEDNESDAY
"I remembered that sex was due with Mr H while driving home singing 'Wheels on the bus' with our toddler. Feeling the mid-week slump I decided it would be comfort sex tonight; no fancy lingerie, no lipstick and definitely no stilettos.
"Mr H's subtle grope of my breasts as I passed him in the kitchen ensured me he was on the same page. Just one glass of red wine later I was ready to be brought to bed. Mr H and I kissed in the dark until he knew I was ready. It was warm and cosy and familiar, the kind you can get after eight years with someone; a perfect fix for a good night's sleep."
THURSDAY
With our 'day-on day-off' sex pattern, there wasn't much happening in the sex department between us today. Some gentle strokes of my breasts while we chilled on the couch was about the height of our intimacy.
FRIDAY
"With the weekend approaching, my mind wandered habitually onto sex with Mr H. He arrived home with a bottle of wine and that Friday frisky feeling was in the air, but after a meal and a bottle of wine, I was fit for nothing. Climbing into bed, Mr H laughed at my disinterest and said something about his morning glory!"
SATURDAY
"I woke up reaching out for Mr H before I knew what time it was. All quiet on the baby monitor so I went ahead and reached down to find what he had promised. It didn't take him long to come round. We didn't talk or even kiss (we don't do morning kisses!) and he took me in the spooning position, one of my favourites. It was brief and sleepy and sensual sex."
SUNDAY
Driving home from a meal out by ourselves this evening Mr H asked me if I'd like to "say hello", which is his code for oral. We've managed to master the act while on a particular stretch of road, and the suggestion is usually determined by what I might be wearing and how revealing it is.
"Tonight I obliged and on arriving home in a bit of a fluster, the deed was completed, fully-clothed, in less than two minutes after the babysitter left."
MONDAY
Mr H left for work early. I didn't manage to go back to sleep before my alarm went off so instead had thoughts about yesterday's naughty antics with Mr H and made myself come.
TUESDAY
"My bridal shoes finally arrived and I paraded around the kitchen in them for Mr H to admire. This got him all frisky and talking about sex on our wedding day (our plan is to sneak away from our guests for a little bit before dinner).
"We had to park our thoughts until our little one was asleep. Then we had lights-on, excited and passionate missionary position sex, fuelled by more thoughts and fantasies about our wedding day."