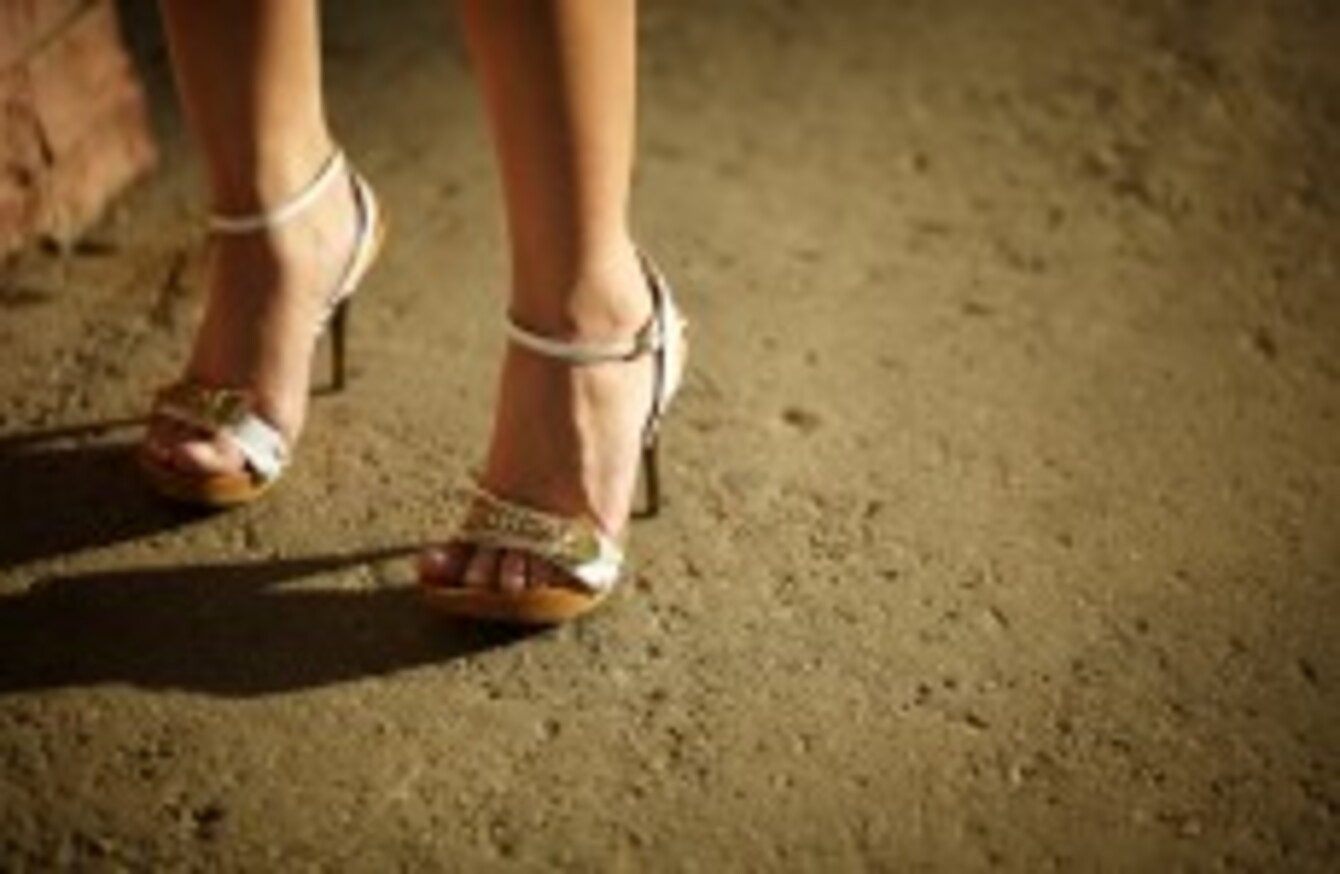 Image: Shutterstock/Kuzma
Image: Shutterstock/Kuzma
NORTHERN IRELAND HAS become the first part of the UK to make paying for sex a criminal offence, after new laws came into effect this morning.
The Stormont Assembly passed the Human Trafficking and Exploitation Bill, which includes a clause criminalising payment for sex, late last year.
Up until today – only various aspects of prostitution have been illegal. For example, running a brothel.
It was a pretty uncontroversial measure in the North – with Assembly members voting by 81 to 10 in favour of making it a crime to pay for sex.
Supporters of the Bill argued it would tackle one of the main drivers of human trafficking.
Opponents, however, argued that the new laws would be difficult to enforce.
Warnings
Campaigners here have warned that the new laws in the North will make Dublin and the border counties far more attractive for pimps and traffickers – and called for an all-island approach to the problem.
"There is no doubt that sex buyers will make the short journey over the border in order to escape the law and the pimps and traffickers will follow," Denise Charlton of the Immigrant Council of Ireland said.
The North's action on the issue would act as a "push factor," she claimed.
What's being done?
Frances Fitzgerald, the justice minister, confirmed last November that the Irish Government was also planned to make paying for sex a criminal offence, following a recommendation from the Oireachtas Justice Committee.
Penalties of up to €500 for a first offence will be imposed – rising to €1,000 for a second or subsequent offence. 
"The second is the more serious offence of purchasing a sexual service from a trafficked person and carries a potential penalty of up to 5 years imprisonment and/or a fine," the Minister said, in her latest update on the planned laws.
"In both cases, the person selling the sexual service will not be subject to an offence."
The new Bill is categorised as 'priority legislation' and is expected to be published in the current Dáil session.
Isn't prostitution already illegal here? 
Under section 6 of the Criminal Law (Sexual Offences) Act 1993, it is an offence to solicit in a street or public place for the purpose of prostitution.
It's also an offence, under the same Act to organise prostitution, to knowingly live on the earnings of a prostitute or to keep or manage a brothel.
Public order legislation prohibits the advertising of brothels and prostitution.
While the Immigrant Council and other groups campaigning under the 'Turn off the Red Light' banner have called for the promised legislation to be progressed through the Oireachtas as soon as possible, in light of the developments in the North, the Minister said:
I am satisfied that these provisions are adequate to address any impacts to this State arising from upcoming reforms in other jurisdictions.