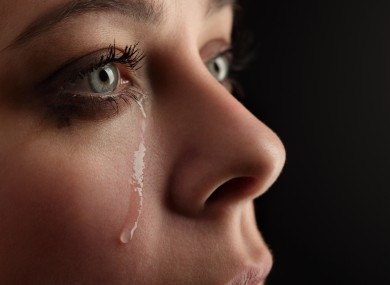 Updated 13:30.
RAPE CRISIS NETWORK IRELAND says it's at risk of closing after funding was withdrawn from it by Tusla.
Launching its annual report for 2014, RCNI Director Dr. Clíona Saidléar said:
"This may be the last year the RCNI can present this powerful evidence-base from survivors of sexual violence as Tusla under this government have withdrawn 100% of RCNI's core funding."
She added that Tusla by itself "can never get the job of addressing sexual violence done".
We estimate that only 20% of survivors will reach out to specialist services funded by Tusla. That means 80% do not and will not have their needs met by Tusla's activities even at full capacity.
In a statement released this afternoon, Tusla says it developed a strategy after it undertook a comprehensive review of the sexual and domestic violence sector last year.
The decision to cease the funding to RCNI is dictated by the need to achieve the best use of limited available resources. RCNI does not provide direct services to victims.
"Following a review of the RCNI database, the conclusion was reached that it does not meet Tusla requirements into the future as RCNI did not produce a comprehensive dataset from all sexual violence support services.  Data from the two largest services, Dublin and Cork, was not included in the dataset."
15% sex perpetrators aged under 18
The National Rape Crisis Statistics Report for 2014 found that 15% of sex perpetrators were aged under 18 while half of them were between 20-39. It also states that 93% of the perpetrators knew their victim.
The information from the 14 Rape Crisis Centres in Ireland found that 52% of survivors aged 13-17 were subjected to rape.
Last year saw 18,296 helplines contacts made to the centres and 1,913 people took up counselling and support.
However, it found only 33% of survivors reported the sexual violence to the police and of those 67% felt the gardaí treated them in a sensitive manner.
RCNI Data and Services Information Manager, Elaine Mears said, "64% of survivors coming to the 14 Rape Crisis Centres in this RCNI report did not report to the gardaí.
"The many experiences of survivors that build this evidence-base for change are only recorded here in the RCNI data system and are visible to the State in no other way."
Originally posted 5:55am.