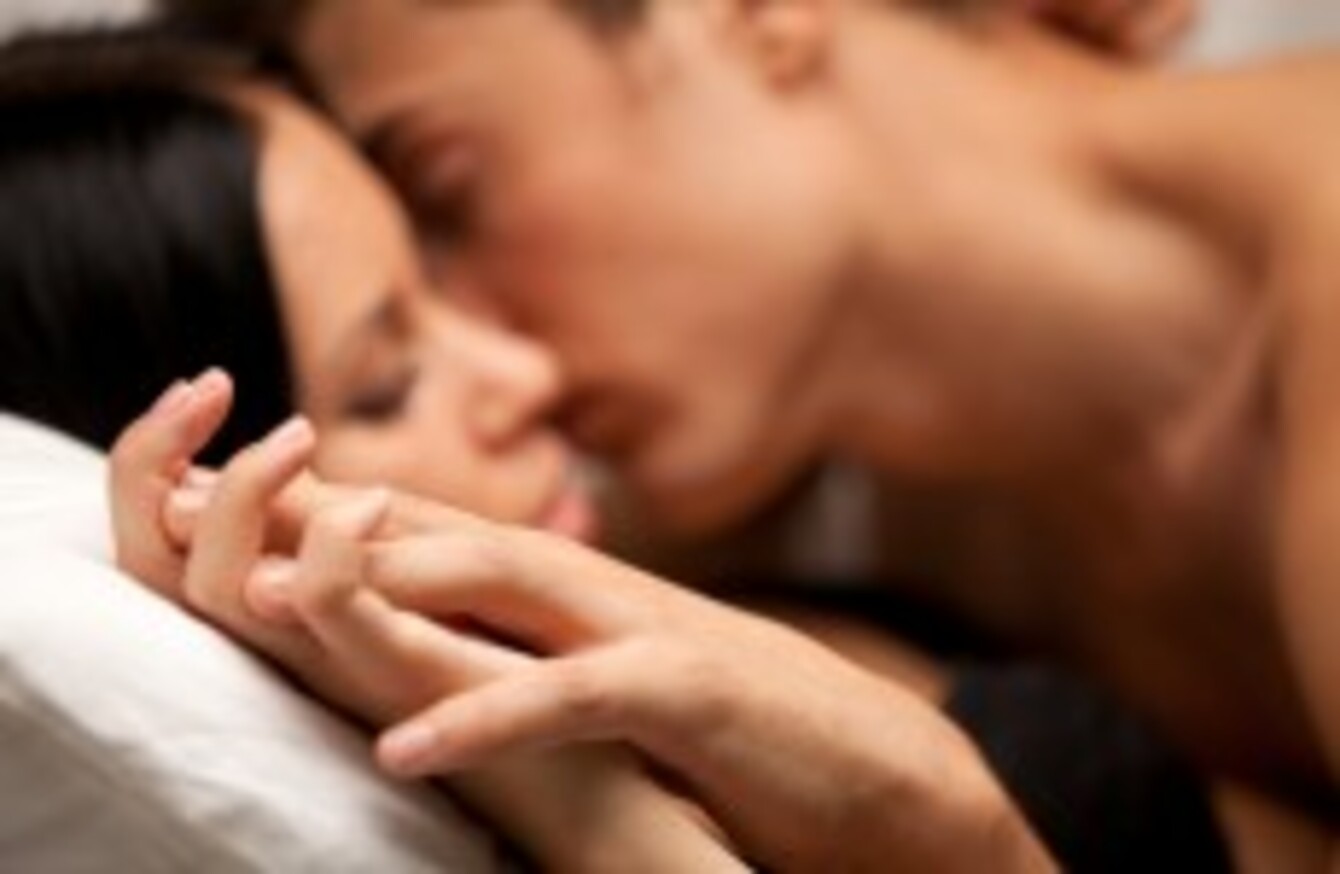 Image: Shutterstock/Marina Svetlova
Image: Shutterstock/Marina Svetlova
IRISH WOMEN ARE not as sexually satisfied as men believe according to new research.
When asked how often men think women experience orgasm – 37% of men thought at least half of the time but just 29% of women agreed.
That's according to a survey carried out by the campaign TakeControl which aims to raise awareness of premature ejaculation (PE).
It affects up to one in five men but is rarely discussed, even though it can have a significant impact on a couple's relationship.
The campaign wants to urge Irish men who think they may suffer from PE to 'take control' of it.
Faking it
The research carried out on over 1,000 Irish adults also found that 89% of Irish people think a satisfying sex life is important in a good relationship.
One in 10 females said that women fake orgasms all of the time compared to only one in 20 men.
When questioned about the G-spot, 62% of men claim that both they and their partner know where the G-spot is compared to 50% of women.
Alessandra Grazziotin, Director of the Centre of Gynaecology and Medical Sexology at the H. San Raffaele Resnati in Milan said: "Female sexual disorders can often be linked to a male sexual disorder.
"Up to 30% of female disorders are induced by a male sexual problem, PE being the most frequent. For example, a woman may be complaining of female sexual disorder; a lack of desire, inadequate arousal or for up to 52% of women, not reaching orgasm during intercourse. Often, the real cause of this can be that he's too quick.
If a man suffers from erectile dysfunction, a woman will place the blame on herself; she asks 'why doesn't he find me attractive? What am I doing wrong?' However, if a man is experiencing premature ejaculation, women tend to place the blame on the man. This time she asks 'why does he not care about me? Why does he let me down all the time?
"This can cause the woman a lot of frustration and she can become quite aggressive towards the issue. These negative feelings can not only affect the sexual function, but also the intimacy and relationship. So it is really important that if a couple is experiencing PE or any other sexual disorder that they talk to each other and talk to their doctor."
Takecontrol.ie contains a number of new informational videos on PE and advice on how to talk to your doctor about it.