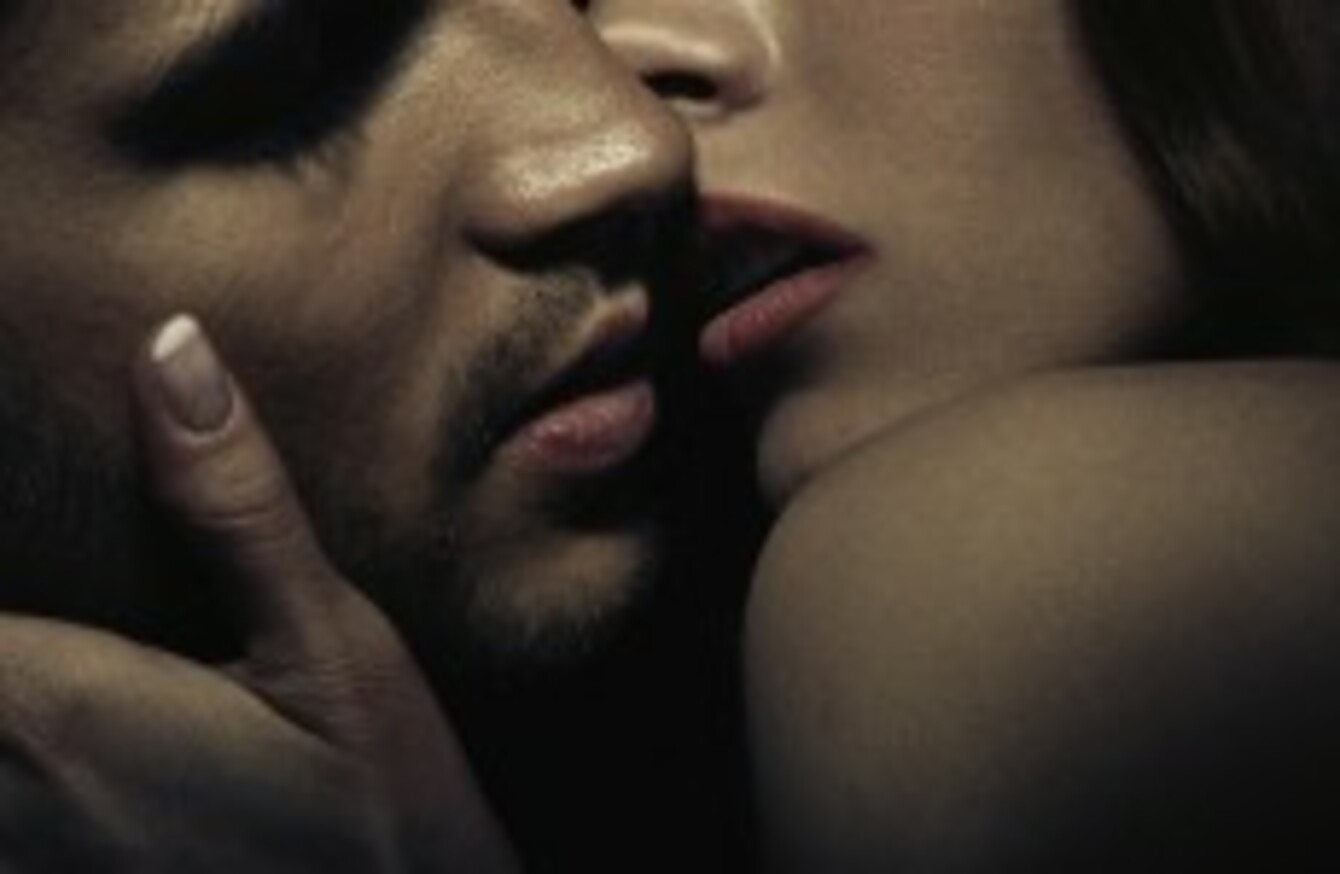 Image: Shutterstock/conrado
Image: Shutterstock/conrado
SEX WITH AN ex: If it's not something you've experienced yourself, it's very likely something you've heard about from your close friends.
It can happen for all sorts of reasons: you might want to feel close to that person again, touch that body you know, or maybe you never meant it to happen until there was a text sent after one too many and suddenly found yourself back in those familiar sheets.
It's a pitfall that many people stumble into after a break up and psychosexual therapist Nuala Deering told TheJournal.ie that she believes "it's more common now than in the past".
"Today, people continue to have contact with each other. I think that makes a huge difference.
"In the past, people didn't have such easy access to an ex. Not that long ago, people didn't even have access to a phone. When you ended with ex, you ended with them and that was it.
"It's like anything – it's because it's easy, because you can contact the person.
If one or both are feeling down, now because you have access you're more likely to come back for a one-night stand with them, you might not do that if it wasn't so easy.
'It no longer felt like home'
Mark, 32, spent a night with his ex-girlfriend after she texted asking if he wanted to call over.
"She ended it with me after five years together, I was devastated. I had to move out of the apartment and I was living in a kip, while she stayed on in our apartment.
I was just miserable there and I really wasn't taking the break up well. I thought she was the woman I wanted to marry.
"Then one night a couple of weeks after I moved out, she texted me out of the blue and asked if I wanted to call over.
"I did and we had sex. It was incredible – very passionate – but the next morning I felt weird waking up beside her.
Our old apartment no longer felt like a home to me and I was eager to leave.
"I still did want to get back together afterwards, but not because of that night. It felt a bit strange. Eventually I did move on and now I'm in a much happier relationship."
***
Deering advises that "ending any relationship isn't easy, people find it difficult to let go".
"It is difficult, it's like grieving. People have to go through the stages of that loss and you need space for that to happen.
"You have one person left feeling bereaved. They will go through the stages of grieving for that relationship, they need time and space and having contact with the ex is not going to help that process.
A person who goes back and sleeps with the ex is setting back that process cause they have to go back and start it all over again.
"But people really do want to be wanted. It does hurt, you feel jilted and for a while you question yourself and your self esteem can be affected but it's better to go through that process and the pain involved to move on."
'I still wanted him'
That 'wanting to be wanted' is one of the main reasons why Hazel (29) returned to her ex for a one-night stand after he had treated her badly in the past.
"The relationship broke down completely out of the blue. He was travelling at the time but had been great at keeping in touch and then all of a sudden… nothing. We had been seeing each other for about a year and it had been going really great.
"I didn't know what to do. All of a sudden he stopped replying to my e-mails, messages and calls.
Before that I felt so secure with him. I was so hurt and I didn't want to let myself down by going crazy at him but I had no way of getting in touch with him any more.
"It was like anything I sent to him just evaporated. He ignored everything – the same guy who just weeks previous was sending me long letters, cards and even flowers,  as well as Skyping me for hours on end.
"I was heartbroken and listened to a lot of Beyoncé and basically just tried to put him out of my mind.
"Then he started to get in touch again, and he acted like nothing had happened. That he was just busy and it was no big deal.
I replied to him warily. I desperately wanted things to somehow go back to what they were and for there to be some great reason why he had let me down but I knew I was being completely stupid and that he had most probably been hooking up with someone else and had just lost interest in me.
"I knew that but I had no proof and I desperately didn't want that to be the case. One minute I would feel so angry and like I never wanted to see him again and the next I would feel so vulnerable and let down. It was horrible.
"When he got back to Galway, he sent me flowers and begged me to meet him so he could apologise and explain. I knew it was a bad idea but I still wanted him even though I knew he was a bad egg.
"In the end I agreed to met him for a drink so he could explain. We kissed before we even left the bar.
I went back to his and had the most incredible sex, possibly of my life. It had been six months since he went travelling so I had regularly been fantasising about how it would be when we were finally able to be together again.
"He had such a hot body and he knew exactly how to please me."
http://giphy.com/gifs/bridesmaids-kristen-wiig-QIOUJAsV9OZ0I
"The next morning I decided not to be annoyed with myself, what happened had happened and now I needed to move on.
"Maybe it was my ego, maybe I just wanted to feel wanted and that I left him and not the other way around but I didn't get in touch with him after that.
"I just stopped replying. I knew he had probably cheated on me and even if he didn't, the way he just ignored me like that wasn't acceptable. I didn't want to be in a relationship where I was worried he would block me out like that ever again.
I still think about that sex sometimes. I don't know if it was that great because it was a bit forbidden. Sex with him had always been good but this was insane. We stayed up most of the night, I don't know how many times I came. I actually lost count.
"That was the only time I ever had sex with an ex. I don't regret it but I think I had done a lot of the emotional repair at that stage and I just wanted to hear him say sorry and I definitely wanted to know that he still wanted me.
"I know that's not a real indication of how he felt emotionally, I couldn't ever trust him again so that's why it ended."
#Open journalism No news is bad news Support The Journal

Your contributions will help us continue to deliver the stories that are important to you

Support us now
' I should feel guilty, but I don't'
Carol, 28, continues to have sex with an ex on a semi-regular basis. She went out with him for almost 10 years. He now has a girlfriend but she says she doesn't feel guilty.
"Ever since me and my ex broke up, we have had yearly dalliances. We went through a lot together but ultimately we are not right for one another. It ended badly.
The girlfriend he is living with now, her relationship with him overlapped with ours towards the end. That did not make for an easy straightforward break-up.
"I don't know how it began, but whenever we are both home we tend to hook up, probably once or twice a year.
His girlfriend is none the wiser as far as I know. I should feel guilty, but I don't.
"I know nothing will come from it, and I wouldn't want it to. A leopard never changes his spots and all that.
It's pretty much always his initiation, we don't talk too much about our lives at the moment, it tends to be more laughs about times gone by.
"The sex is always good (which is annoying). Knowing someone so well, you know everything they like and don't like and what turns them on.
"It lasts all night and into the morning, and then that's it. We always had a connection, and maybe those sort of things are hard to shake off."
Instant fix 
Psychosexual therapist Nuala Deering puts the hazard of sex with an ex partly down to living in a "society with much more instant gratification".
People have this idea that we shouldn't feel any pain but that's not the reality.
"We're the same people that we always were and we all go through those emotions."
She added that sometimes sex with an ex can be a way of avoiding letting go and dealing with the pain.
"People use food, alcohol, sex to kill the pain, that's all very well on occasion but if you continue to use those you're going to run into serious difficulties.
"I don't think people should beat themselves up about it either, it is hard to move on but I do think it does make it more difficult."
All names have been changed to protect people's identity.