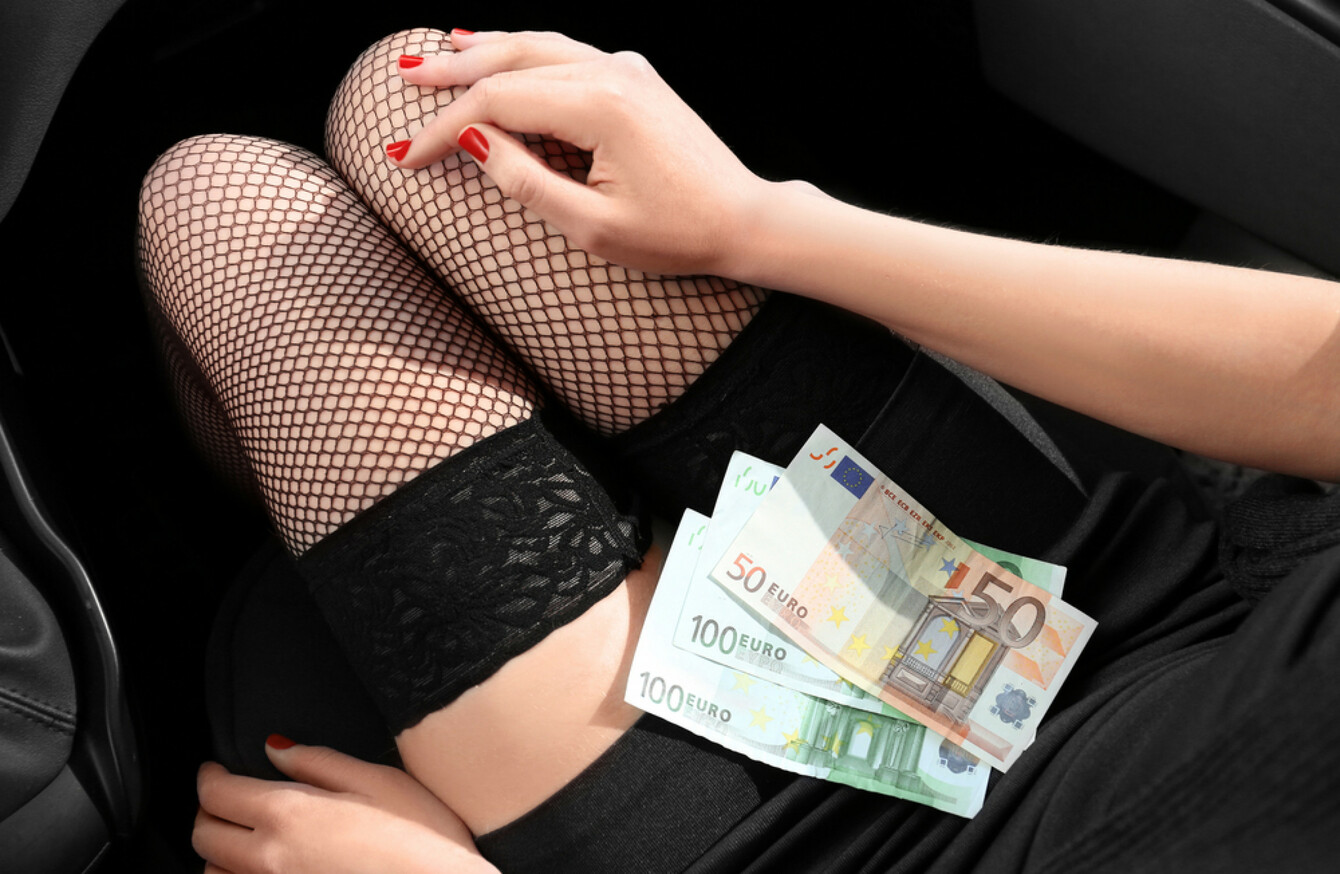 Image: Shutterstock/Africa Studio
Image: Shutterstock/Africa Studio
For me, I work because they are lonely. I do not charge more. Maybe they stay for a while also.
SEX WORKERS HAVE described how the Christmas period can be a dangerous time for them as the lull in trade makes them take on clients they would not usually see.
Some have described being attacked with bottles, others claimed they were confronted by drunk men who have become aggressive with them.
New laws which took effect earlier this year criminalised the purchase of sex in Ireland and many workers have said this has resulted in them working on their own, depriving them of security previously available to them.
Those opposed to the legislation, including the Sex Workers Alliance Ireland (SWAI), said that it would make the job of the worker a lot more dangerous and that the demand for sex would not be reduced as a result.
However, some workers noticed a significant drop in their business since the new laws came into effect in spring. The prospect of arrest has created a greater sense of paranoia for clients who are now convinced that they are going to be caught.
Many sex workers now feel lonelier and more isolated from their peers – something which is having a detrimental effect on their mental health.
Before the laws came in, many women would share an apartment. They would take different shifts and would look after the place. Since the new laws came in, this has changed.
But it's the Christmas period which always posed a problem for workers in this industry. Even before the new laws when women would share a house, there would be problems with unruly clients or those who were drunk or high on drugs. Other times many people would arrive to verbally and physically abuse the women working.
Martina (not her real name), who is originally from Moldova but has lived in Ireland for four years, explained how last year she was attacked by a group of men.
"I received a call from a new client so we arranged a time but when he arrived, he was very drunk and with his friends. He called me names and another threw a bottle into the apartment. They all ran off but it was very frightening."
Martina explained that she works over the Christmas period to afford presents for her eight-year-old son. But she also feels like she's doing more for these men other than offering sexual services.
For me, I work because they are lonely. I do not charge more. Maybe they stay for a while also. We talk and maybe have a drink if I have no more clients that day.
Lucia, who is originally from Romania, told a similar story and explained how a good-natured client can change her mood.
"I really liked Christmas when I was at home. But now I work it because my family is not here. Sometimes the men will bring me presents. I have one female client also who brings me nice things. There are good people but there are bad people. Drunk men asking for things I am uncomfortable to do, others getting sick on the room. It's not nice. I can't call the garda."
Spokeswoman for the Sex Workers Alliance Ireland (SWAI), Kate McGrew, explained how the Christmas period can be a particularly dangerous one.
"Workers may be taking risks by accepting clients they otherwise wouldn't, if they are finding work is slow during this season of extra costs. We are continually concerned about how the law and stigma create barriers to reporting violence and crime.
SWAI has done a lot of work in the past months connecting escorts to our liaison in the gardaí and encouraging reporting, but this is challenging due to the reality of sex workers' income – more than ever – being reliant on staying under the radar. Any worker who has any problems should know they can reach out to SWAI for support.
The women see all walks of life using their services. There is no "typical client". According to the women we spoke to, those who use the services range from doctors and barristers to "men that were training for triathlons and needed some escape time to a client that wanted to have some fun before he went on a 16-hour flight".
But although they try to vet the men who they see, there are those who slip through the cracks, making their jobs very unsafe.
One Central European sex worker told TheJournal.ie: "I feel unsafe in every moment in this country, there's no system for the sexual work in Ireland.
I worry because my client can be a robber and it's dangerous because I have to work alone and I cannot control a man if he take off the condom.
While there are women in Ireland who are working as independent escorts, there is a large element which is made up by human trafficking controlled by illegal pimps.
The Immigrant Council of Ireland along with prostitution support group Ruhama estimate that there are between 800-1000 women available to buy for sex nationwide at any one time. The biggest change in recent years, according to Ruhama CEO Sarah Benson, is that the women are now being brought in from Eastern European countries and sub-Saharan Africa
Both groups campaigned for the law criminalising the purchase of sex to be enacted.