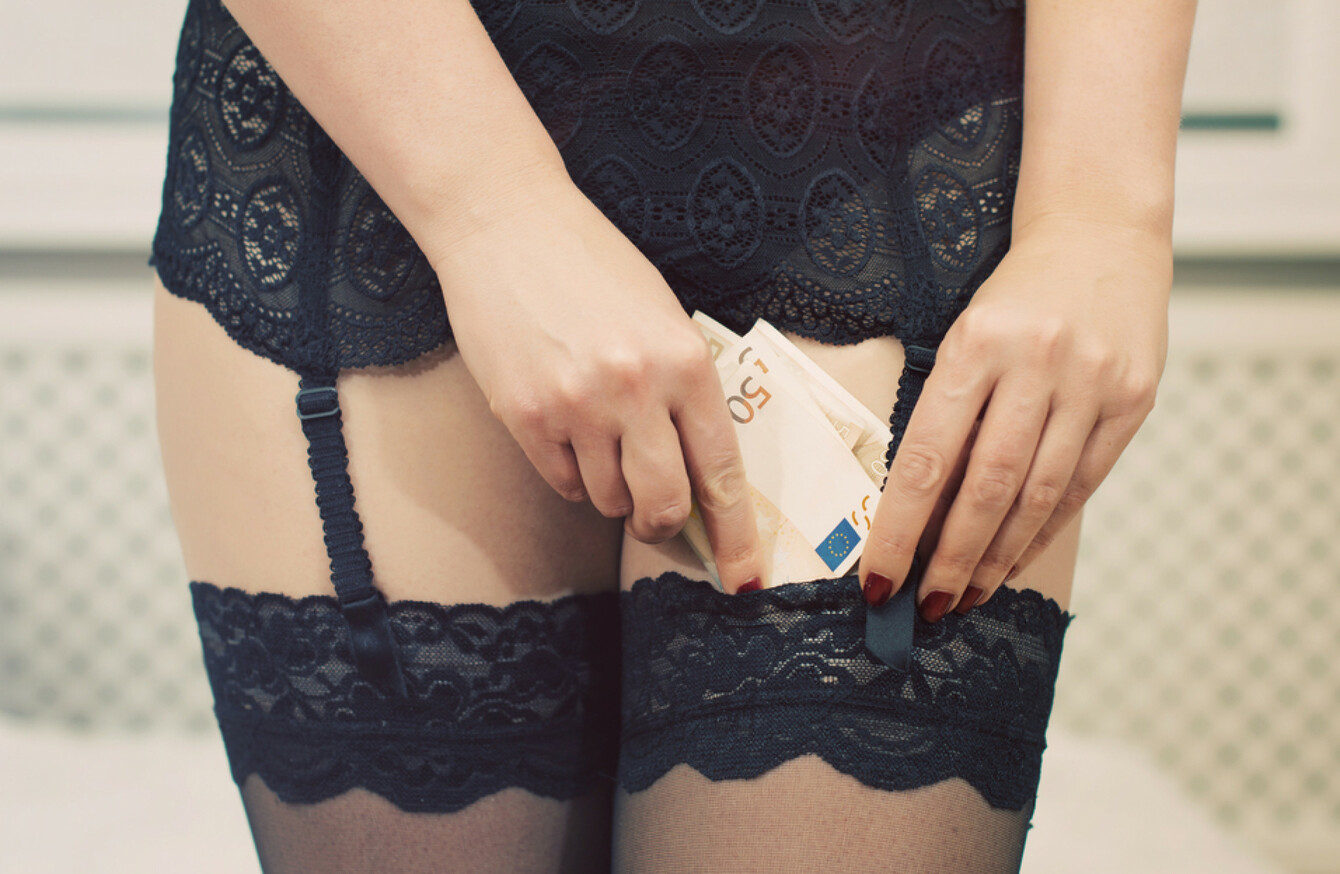 Image: Shutterstock/Dmitri Ma
Image: Shutterstock/Dmitri Ma
TODAY MARKS ONE year since it became illegal to buy sex in Ireland – but supporters of the legislation are criticising how little the law seems to have done for women in the industry.
New laws which took effect last year criminalised the purchase of sex in Ireland and many workers have said this has resulted in them working on their own, depriving them of security previously available to them.
Those opposed to the legislation, including the Sex Workers Alliance Ireland (SWAI), said that it has made the job of the worker a lot more dangerous and that demand for sex has not reduced as a result – with the exception of the Christmas holiday period.
The prospect of arrest has created a greater sense of paranoia for clients who are now convinced that they are going to be caught.
Those who championed the new laws say not enough is being done to enforce them.
A key component of the new law was making the purchase of sex illegal. Anyone convicted of doing this for the first time faces a maximum fine of €500, which increases to €1,000 for a second or subsequent offence. It also fully decriminalised individuals in prostitution. It is still illegal for more than one woman to operate out of the same premises.
Dublin-based sex trade survivor group Space International has called on the Department of Justice to ensure that the law is being fully implemented.
According to the group, there is no way of knowing how many arrests have been made of buyers of sex. ​They said that, when recording arrests relating to this criminal offence, gardaí do not classify it as a separate offence from other sex crimes.
Rachel Moran from Space International is one woman who managed to escape a life of prostitution. She started working in the industry at 15 years of age in Dublin city.
She managed to extricate herself from the sex trade in 1998 at the age of 22.
Speaking about the new laws, she said that sex trade survivors know exactly how it feels to be caught up in prostitution.
She said: "The harms are obvious to those of us with first-hand experience. Ireland took a great first step last year and I am very glad to see that women in prostitution are not being targeted and are being treated with more empathy.
But we also have to do far better with arresting the pimps, traffickers and buyers who are causing both the immediate harm and the demand.
"Without this demand, the pimps and traffickers would have no role to begin with. The buyers are easy to find and what they are doing is now illegal, so there is no reason not to charge them with the crime they are committing. We also need a proper system to categorise those arrests. It's crazy that this doesn't happen at the minute.
"It appalls me that men are still purchasing sex from vulnerable women with impunity. Paying for someone to agree to rent their body to you is not sexual consent, it is sexual coercion. Another word for that is rape, and the Irish men who do it need to be held accountable."
According to Space, gardaí do not seem to be targeting pimps or buyers of sex​ in known locations​ and many brothels "are operating openly".
Sex workers
But the Sex Workers Association of Ireland (SWAI) has other thoughts on the legislation. The group said that the last year has meant that women in the industry are now in increased danger due to the new laws.
Many sex workers now feel lonelier and more isolated from their peers – something which is having a detrimental effect on their mental health.
#Open journalism No news is bad news Support The Journal

Your contributions will help us continue to deliver the stories that are important to you

Support us now
Before the laws came in, many women would share an apartment. They would take different shifts and would look after the place. Since the new laws came in, this has changed.
Shortly before Christmas, TheJournal.ie spoke with women in the sex trade about how their jobs had become more difficult after the introduction of the new legislation.
Martina (not her real name), who is originally from Moldova but has lived in Ireland for four years, explained how last year she was attacked by a group of men.
"I received a call from a new client so we arranged a time but when he arrived, he was very drunk and with his friends. He called me names and another threw a bottle into the apartment. They all ran off but it was very frightening."
One central European sex worker told TheJournal.ie: "I feel unsafe in every moment in this country, there's no system for the sexual work in Ireland.
I worry because my client can be a robber and it's dangerous because I have to work alone and I cannot control a man if he take off the condom.
While there are women in Ireland who are working as independent escorts, there is a large element which is made up by human trafficking controlled by illegal pimps.
TheJournal.ie contacted the DPP and asked how many convictions have been made since the laws were enacted. We received no reply by time of publication.