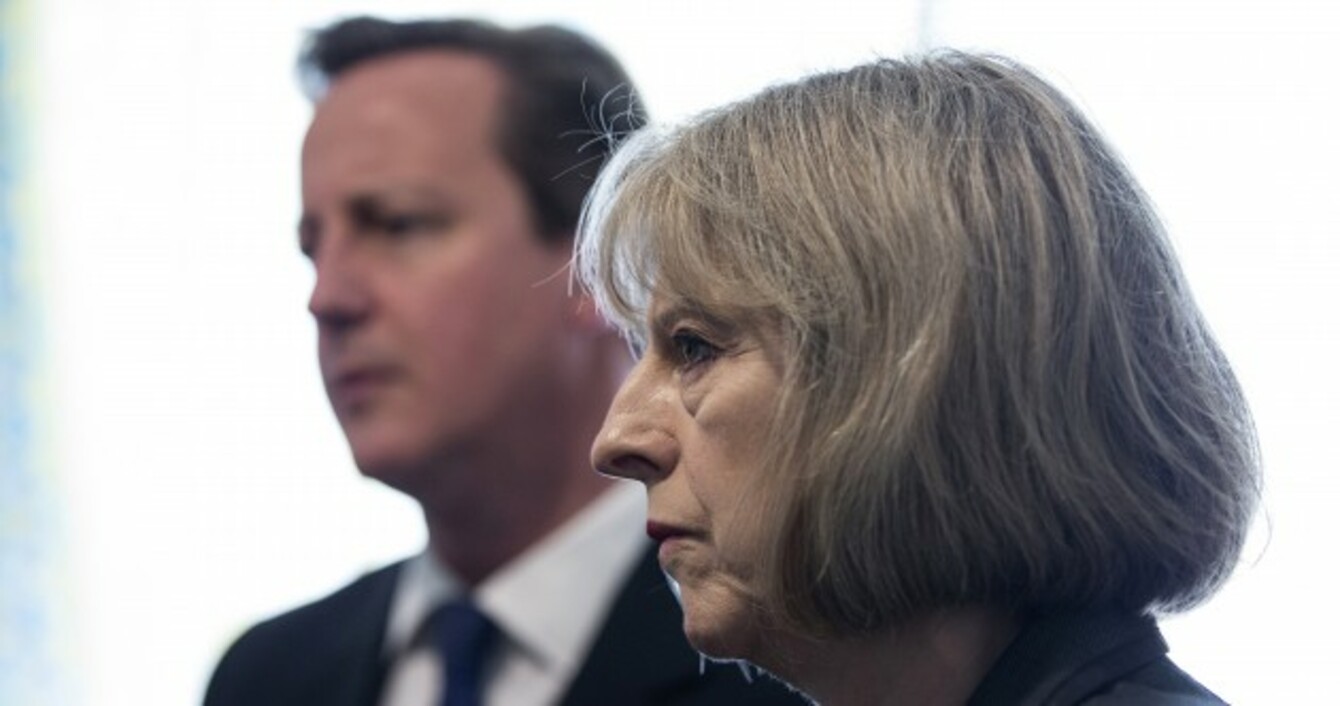 Prime Minster David Cameron and Home Secretary Theresa May (File photo)
Prime Minster David Cameron and Home Secretary Theresa May (File photo)
MI5 HAS BEEN accused of covering up sexual abuse at Kincora Boy's Home in Belfast.
Alleged victims are taking legal action to force an independent inquiry into their claims, with the power to compel witnesses to testify.
Amnesty International branded the cover-up at Kincora "one of the biggest scandals of our age", citing longstanding claims that MI5 "blocked one or more police investigations into Kincora in the 1970s in order to protect its own intelligence-gathering operation".
The home was run in East Belfast by a member of a Protestant paramilitary organisation.
Allegations have persisted for decades that a paedophile ring at the home was allowed to operate in order for MI5 to blackmail politicians and establishment figures. Two former military intelligence officers have alleged that the security services blocked police investigations into the child abuse.
'Good news for truth'
In July 2014, British Home Secretary Theresa May announced the establishment of the Independent Inquiry into Child Sexual Abuse in England and Wales.
Last week, the British Government's Home Affairs Committee called for the inquiry to be extended to cover cases of abuse in Scotland and Northern Ireland, including Kincora.
According to the Guardian, the UK Government wants the allegations covered by a different type of inquiry which would not fund lawyers for victims, and lack the powers to force MI5 to hand over documents or compel witnesses to testify.
#Open journalism No news is bad news Support The Journal

Your contributions will help us continue to deliver the stories that are important to you

Support us now
Three senior care staff at Kincora were jailed in 1981 for abusing 11 boys, but it is feared that there were many more victims and abusers from 1960 to 1980.
Amnesty International's Northern Ireland Programme Director, Patrick Corrigan, said the move by the Home Affairs Committee is "good news for all those who want the full truth of Kincora to be finally revealed and bad news for those who prefer that this murky affair stays secret".
The organisation has written to New Zealand judge Lowell Goddard, the new Chair of the Independent Inquiry into Child Sexual Abuse, for her support in investigating Kincora.