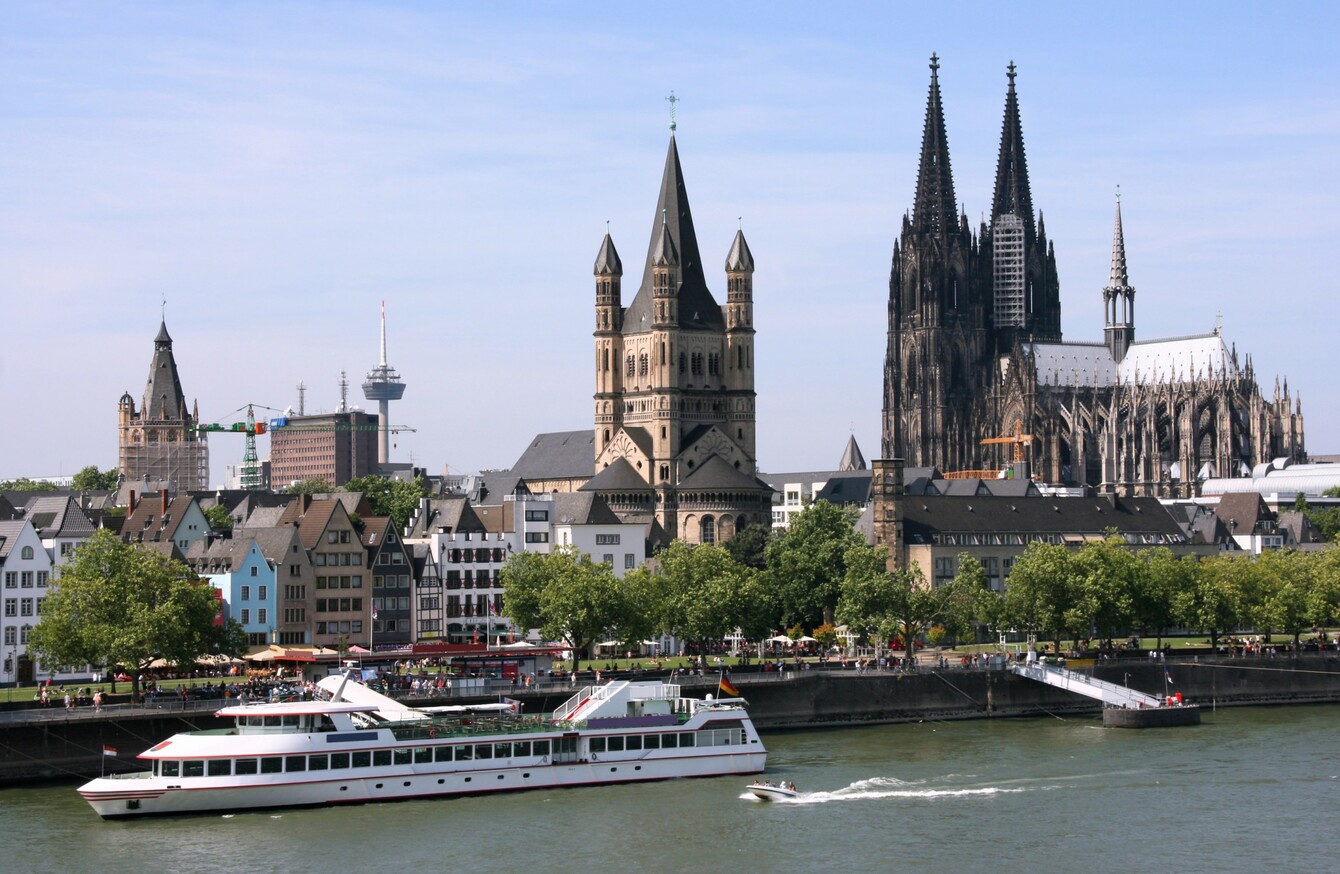 Cologne
Image: Shutterstock/Tupungato
Cologne
Image: Shutterstock/Tupungato
POLICE HAVE BEEN called in for crisis talks in the German city of Cologne after widespread sexual assaults and muggings on New Year's Eve.
The German government has condemned what are thought to have been coordinated attacks, with as many as 1,000 men involved.
A number of assaults were also reported in Hamburg.
German media is reporting that at least one woman was raped and many more groped in Cologne.
A number of the crimes carried out were robberies, with the BBC reporting that a volunteer policewoman was among those sexually assaulted.
Speaking following the attack, Justice Minister Heiko Mass said that the police are still working to identify who was responsible.
The Cologne police chief, Wolfgang Albers, said that many of the men were believed to be of "Arab or North African origin" and that the incidents represent a "completely new dimension of crime". 
However, he also insisted that many of the men involved have been known to them for some time and are not newly-arrived refugees, according to TheLocal.
Many of the assaults happened when a group of around 500 men gathered at the central train station in Cologne, after which they threw fireworks into the crowd.
After this members of the group entered the crowd and carried out a number of sexual assaults as well as pickpocketing revellers.
The mayor of the city proposed that the crisis meeting be held in the city today following the attacks.
Following the incident there was a backlash against authorities and the media for the scant coverage of the event and a reticence about releasing details on the appearance of those believed to have been involved.
- Contains reporting from AFP