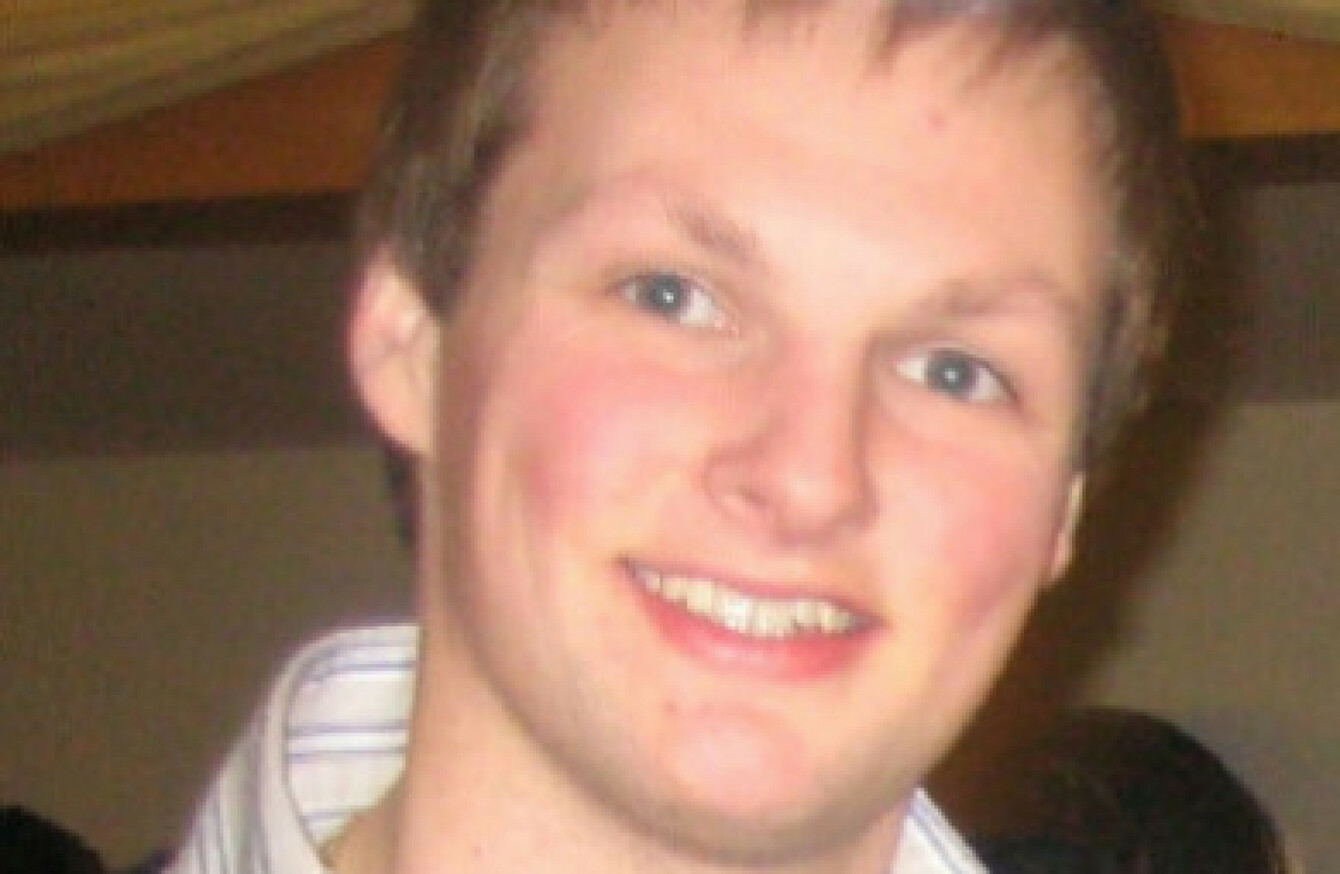 Shane O'Farrell
Image: Lucia O'Farrell
Shane O'Farrell
Image: Lucia O'Farrell
FIANNA FÁIL IS tonight calling on the government to establish a Commission of Investigation into the death of cyclist Shane O'Farrell.
However, Justice Minister Charlie Flanagan has said that the government will not be supporting the motion.
On the evening of 2 August 2011, O'Farrell was cycling home when he was struck by a car driven by Zigimantas Gradzuiska. The Lithuanian national had previous convictions for offences including aggravated burglary, road traffic offences and handling stolen property.
Two weeks before the collision, Gradzuiska was arrested in Newry for three counts of theft.
The day he struck the 23-year-old with his car, Gradzuiska was on bail from courts in both Monaghan and Cavan and on a peace bond from Louth Circuit Court.
Gridziuska did not remain at the scene of the collision, but was arrested later that day. He was handed an eight-month sentence for dangerous driving causing death in February 2013, but it was suspended on the basis that he would leave the country within 21 days.
For seven years, the O'Farrell family has been asking how Gradzuiska, a repeat offender who was on bail from multiple courts, was at liberty on the day Shane was killed. They also want to know why he did not serve jail time for the incident, and was instead given the option of leaving the country.
A new report conducted by the Garda Síochána Ombudsman Commission (GSOC) has found there to be no illegal activity or breach of procedures by gardaí in relation to the investigation.
Speaking to reporters today, O'Callaghan said the GSOC report is "inadequate".
"We got a report – a semi-report – in 2018. It has taken six years for us to get part of the answer from GSOC, but we still haven't got answers in respect of the central issue.
"I'm hoping the government will recognise there's an inevitability to there being a proper investigation in respect of this," said O'Callaghan.
O'Farrell family in the Dáil
With the O'Farrell family in the public Dáil gallery this evening, a number of opposition TDs appealed to the Justice Minister Charlie Flanagan to launch an inquiry.
However, the government did not support tonight's motion, and instead tabled a counter-motion.
The counter-motion reasserts the position taken by the government that a decision to establish a statutory inquiry, as proposed by the Fianna Fáil, should await the conclusion of all GSOC investigations.
While the criminal investigation by GSOC has now concluded, a follow-up investigation is under way to determine if breaches of discipline occurred.
That investigation may result in a recommendation for disciplinary action against one or more gardaí. It is understood that the justice minister expects any disciplinary investigation to be completed without delay.
"It is clear that there are a number of troubling matters surrounding the circumstances leading up to the road traffic incident in which Shane O'Farrell's life was cut tragically short. The GSOC report clearly identifies those matters. They were, in fact, failures.  Let's call them what they are: failures," said the minister this evening.
'Very thorough' investigation
He said GSOC has spent six years investigating the allegations made in relation to this case. Flanagan defended the GSOC investigation, calling it a "very thorough" investigation.
"In its first report, GSOC did not identify any criminal offence by any Garda but it did identify a number of matters which require further investigation. An investigation has now commenced and I expect a further report in due course when GSOC completes its investigation into disciplinary matters. That report may lead to the Garda Commissioner instituting disciplinary proceedings," added Flanagan.
GSOC is an independent statutory agency with an important role in the State, said the minister, who asked opposition TDs who called the report a "farce" and "useless" to withdraw their remarks.
He said politicians stating they do not have confidence in GSOC is "unacceptable".
The minister said he is working to hire additional staff to GSOC, adding that he is looking at ways to strengthen GSOC's powers.
I am committed to ensuring that GSOC  has the resources it needs to carry out its functions effectively and efficiently.
To suggest that they would participate in a cover up or a whitewash is deplorable and should be withdrawn.
Future inquiry not ruled out
The minister said he is open-minded about the prospect of a further inquiry in this case. This is something Taoiseach Leo Varadkar has also stated.
"What I will commit to, as I have done in the past, is that when GSOC has completed its work, I will consider the question of a further inquiry and I would be happy to consult with the opposition at that stage," said Flanagan, adding:
Although I fully understand that Mrs O'Farrell and her family would wish their questions to have been answered sooner, their serious nature required a careful and painstaking investigation by GSOC and it remains the case that the GSOC disciplinary must be completed before further action may be taken.
The commitment previously given to the O'Farrell family that once the GSOC investigation is completed, the question as to whether there remain issues that require further investigation will be fully considered. I reiterate that commitment here.