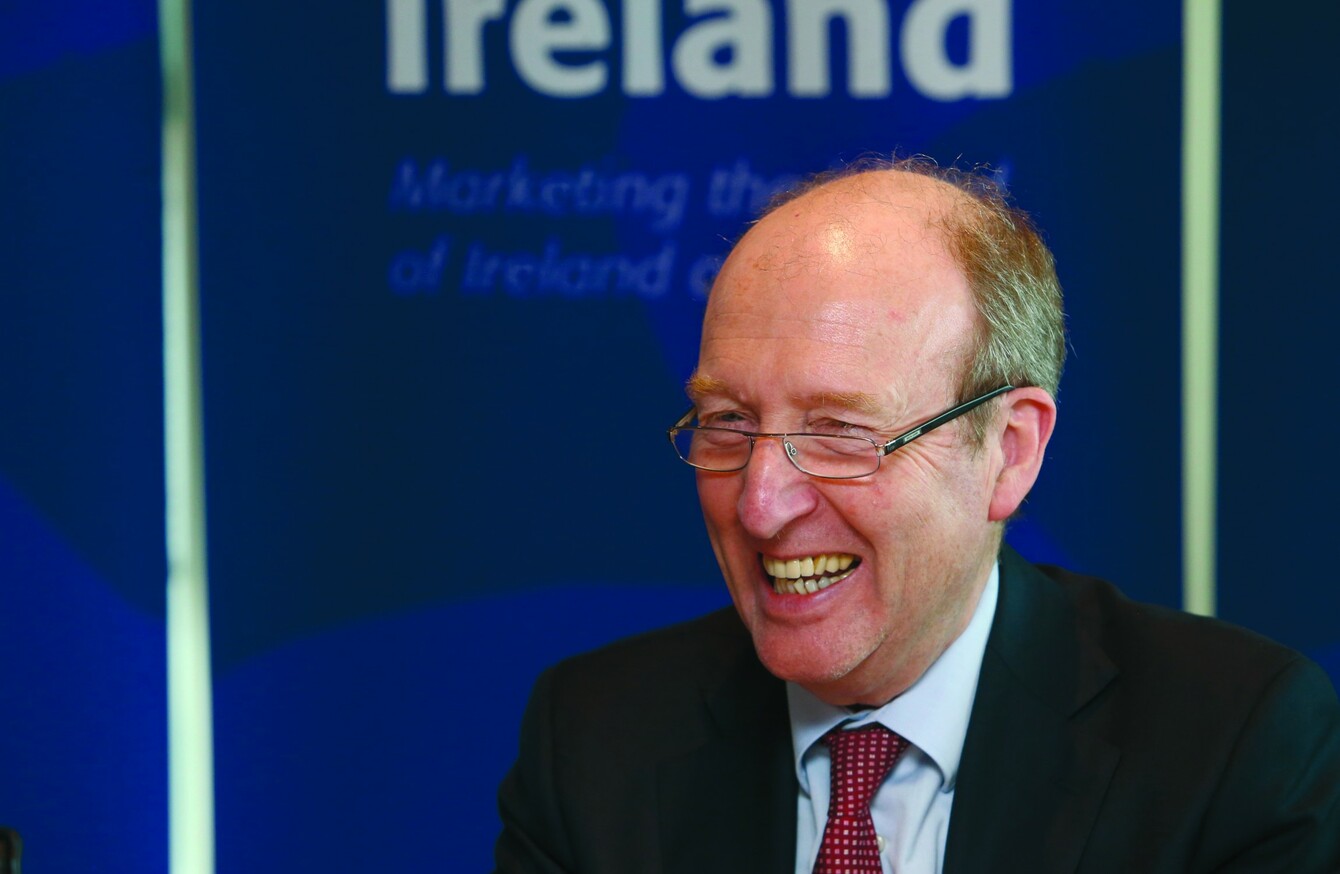 Transport Minster Shane Ross
Image: Sam Boal
Transport Minster Shane Ross
Image: Sam Boal
TRANSPORT MINISTER SHANE ROSS is to seek a free vote in the Dáil on his new drink-driving law, TheJournal.ie has learned.
Last week, Ross received approval from his Cabinet colleagues to implement a new law that will see drink drivers automatically disqualified from driving when caught over the alcohol limit.
Ross said he hopes that the General Scheme of a Road Traffic (Fixed Penalty – Drink Driving) Bill will be passed as soon as possible.
The latest figures show there were 188 road deaths last year, an increase of 26 on 2015.
Rural TDs
The minister is likely to face some backlash from rural TDs over the new legislation - even from within his own Independent Alliance grouping.
"I expect it to pass through the Dáil with resistance in places from rural areas," Ross told TheJournal.ie yesterday.
I will be looking for a free vote for everybody. Fine Gael and Fianna Fáil don't really do free votes, but I will be asking the Cabinet … they may say no.
He pointed out that a free vote is not included in the Programme for Government on the issue.
It's understood that a number of TDs, including his Independent Alliance colleagues Kevin Boxer Moran and Sean Canney, are unhappy with some aspects of the new legislation and the impact it will have on rural areas.
"This seems to be a classic case for it, it should be a free vote, certainly for Kevin Boxer [Moran] and Sean Canney," continued Ross.
Other TDs such as Kerry's Michael Healy Rae have also been vocal about stricter laws.
In 2016, Healy Rae said there should be "a common sense approach in rural areas" whereby people could go out, have a glass or two of beer and drive home.
"There is nothing wrong with it," he added.
It's understood Ross will seek permission for a free vote from his government colleagues in next week's Cabinet meeting.
The importance of the pub
Ross said he "totally understands" why some rural TDs have concerns about the new provisions.
I know the importance in rural Ireland of the pub, the social drinking – but I think if we save one life, which it can, it is not too much to ask for people to make arrangements.
One person can drive, and four people can drink, and publicans can make arrangements.
He said the government will also investigate what measures it can introduce that will help country communities deal with the new laws.
"It is part of rural life and no one wants to do anything to damage that, but also we don't want to provide facilities that allows people who have been drinking more than they should to go out and drive cars," said the transport minister.
'Drink culture'
When asked if he was familiar with the recent "Pint Baby" video that has gone viral, he said he was, and pointed out there is a "drink culture" here in Ireland.
That [a drink culture] would be fine as long as people aren't killing people and there were no road deaths as a result. You have to have an absolute on that, I think. You can't say it is okay for some people in the country to drive over the limit and get lesser penalty points and be kept on the road.
Ross said he found the recent RTÉ documentary, which looked at the personal stories behind Ireland's car crash victims, "chilling".
When you see children being killed innocently… I think it is a no-brainer that things like this should be tackled.
He said he had no patience for people who say they can drink five pints and drive home.
"They are being wildly irresponsible with other people's' lives, it is not just their own," said the minister.
He said that disqualifying drivers who were found to be drink driving was "proportionate" and would "ultimately save lives".