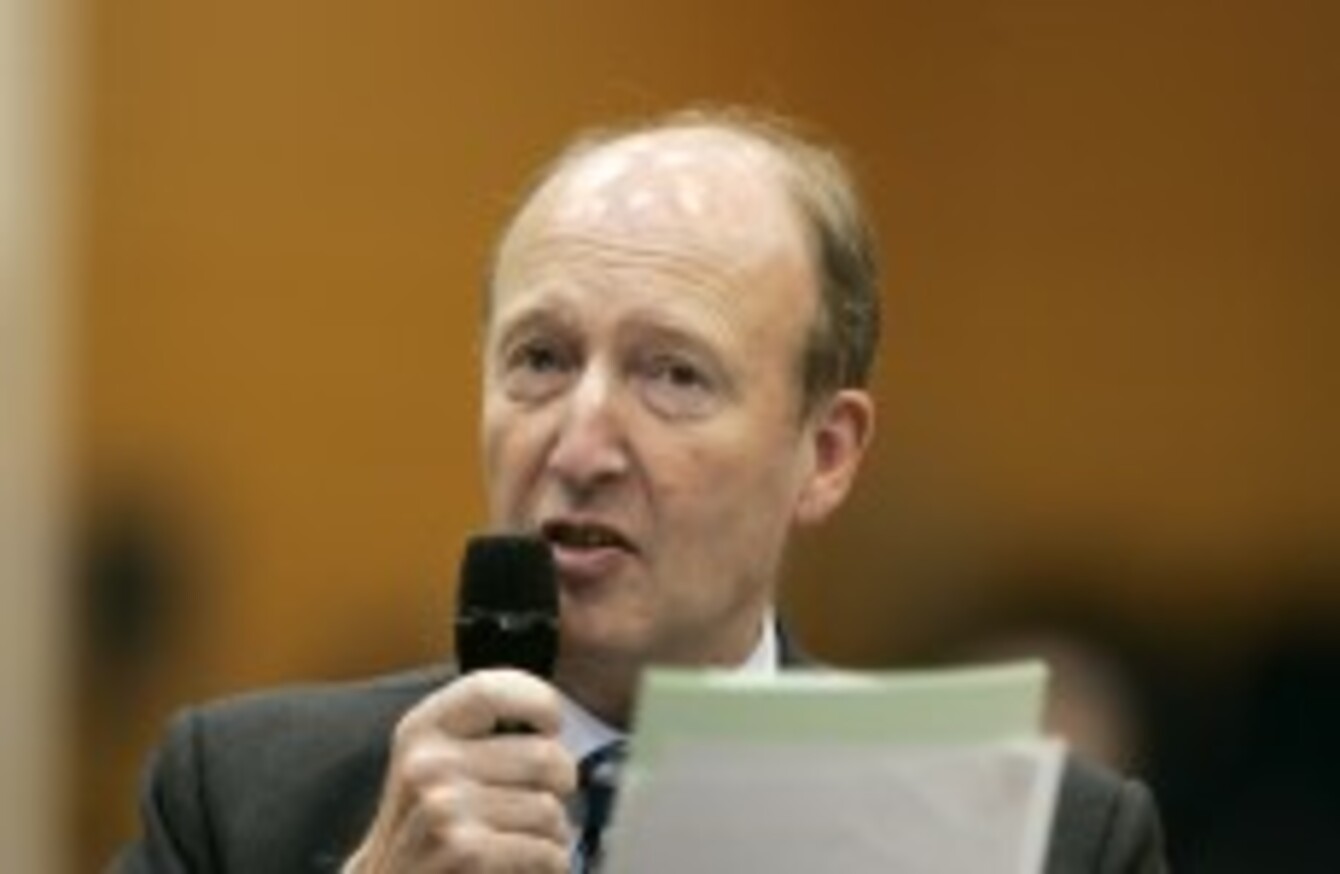 Shane Ross
Image: Eamonn Farrell/Photocall Ireland
Shane Ross
Image: Eamonn Farrell/Photocall Ireland
INDEPENDENT TD SHANE Ross has emailed a handful of people who advised and helped get him elected in 2011 to ask for their views on whether or not the time is right to set up a new political movement.
In an email to a small number of supporters just over a week ago, the high-profile Dublin South TD sought views on how they "feel" about the possibility of a new political movement and suggests a meeting on the matter in the coming weeks.
"Do you believe this is the right time to start a new political movement? Or to create more informal alliances between independents? Some TDs have already begun a process but so far they all come from one political background," he said in the email, seen by TheJournal.ie
Ross wrote that he felt there is a "critical" need to end Fine Gael/Labour/Fianna Fáil "stranglehold over Irish politics" but said there is a question as to whether the time to do that is now.
He asked the supporters for their own thoughts on the issue, saying their help and advice during the last general election "entitles them to have their voice heard on this vital matter".
Ross's email comes on foot of the recent circulation of a document produced by three independent TDs, entitled 'Independent Thought – United Vision', which sets out a proposal to "work together for the improvement of society with a vision of making the State more responsive to the needs of citizens".
The seven-page document, which has been seen by this website, outlines areas where it is envisioned the loose alliance of independent TDs could cooperate on issues such as equality, personal debt, human rights, community and local government.
It was produced by independent TDs Catherine Murphy, Thomas Pringle and John Halligan and has been circulated to other independent deputies in recent weeks with the view to establishing a loose alliance.
As well as the three TDs the possible alliance is likely to include former Labour minister Róisín Shortall, two former Labour TDs Patrick Nulty and Tommy Broughan, as well as independents such as Finian McGrath, Maureen O'Sullivan and Stephen Donnelly. Ross could also become involved.