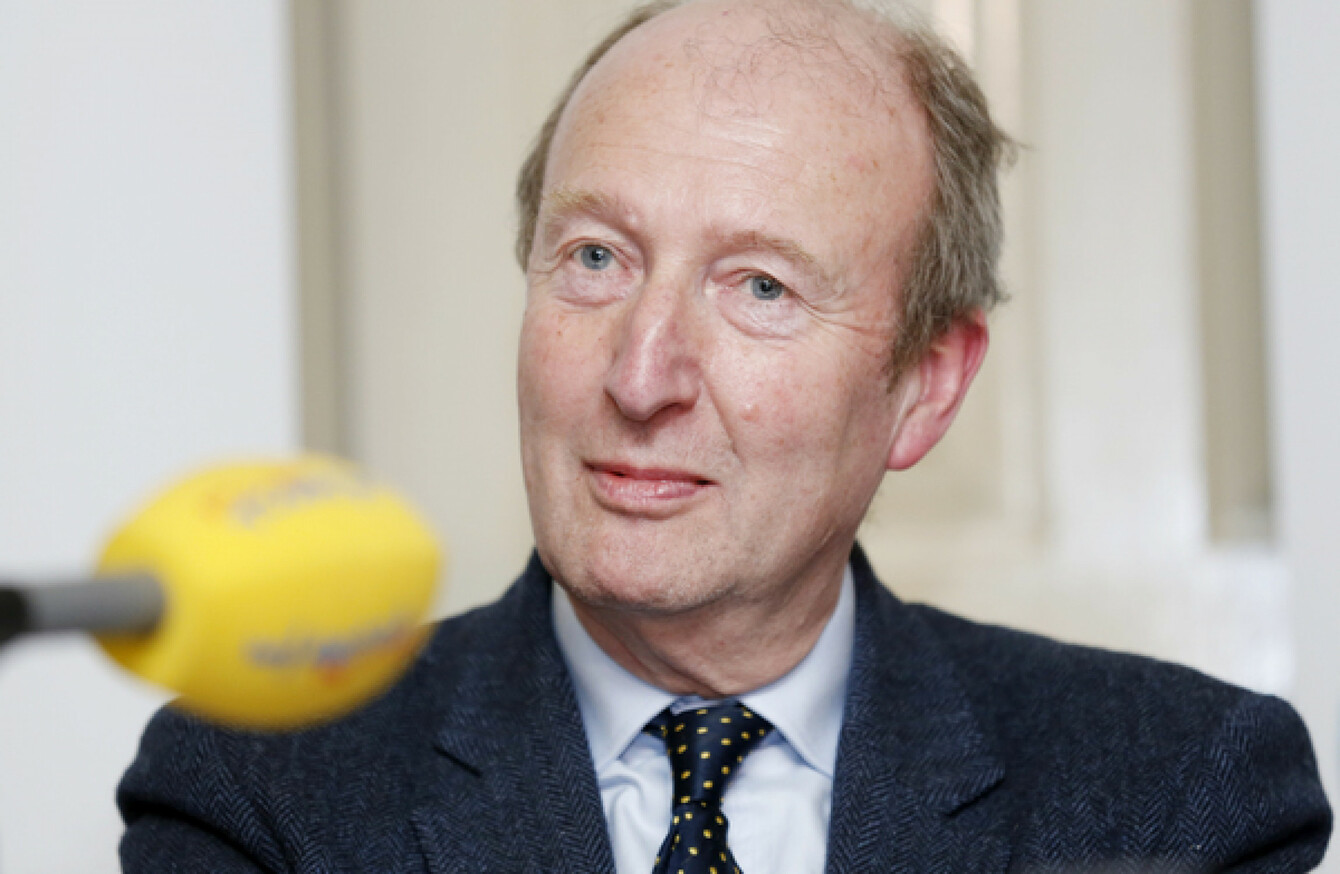 Image: RollingNews.ie
Image: RollingNews.ie
MINISTER FOR TRANSPORT Shane Ross has insisted that he did not interfere in the process of a private school in his constituency receiving a €150,000 sports grant.
Ross was widely criticised after announcing the funding for the resurfacing of the hockey pitch at Wesley College on Twitter.
Speaking on RTÉ's Today with Sean O'Rourke he said, "I never made a representation to any official".
Ross said the application by Wesley College was scored by department officials and that he signed off on the decision without observations or comment.
I had absolutely nothing to do with it whatsoever, bar signing off.
He added that the application was initially refused and that he had also signed off on that. However, the school later appealed and was awarded the grant.
Asked if the tweet was an error of judgement, he said, "Yea I think it probably was but I've sent some irresponsible tweets around from time to time.
"I was just very pleased and I've said it about other clubs as well but it was in my constituency so I was delighted."
School sports grants
Principal at St Dominic's College in Ballyfermot Mary Daly told Sean O'Rourke that her school's sports hall has 14 leaks in the roof and that the joints under the floor are rotten.
Daly said it was going to be difficult to encourage young girls to participate in sport when their shower facilities are unavailable and that their changing facilities are inadequate.
Chairman of the Board of Tallaght Community School Mick Duff also spoke about having applied many times for funding for a small all weather pitch – and having to pay fees each time – including planning permission and architect costs.
Ross said he will be reviewing the process but added that the current system should not be discredited.
Don't discredit the system. This system is including and weighted towards the disadvantaged, it's getting people who would never play sports into the sports area.
He said the system needs to be "a little less rigid and a bit more communicative", adding that a lot of applications are declared invalid and "it's a bit brutal".
"There used to be too many 'invalids' because the application process was too complicated. It was 14 pages long, we've got it down to six. We've got the 'invalids' down from 50% at one point – down to 20%."
He added that he was doing a total review of this year so it can be reformed for next year if needed.