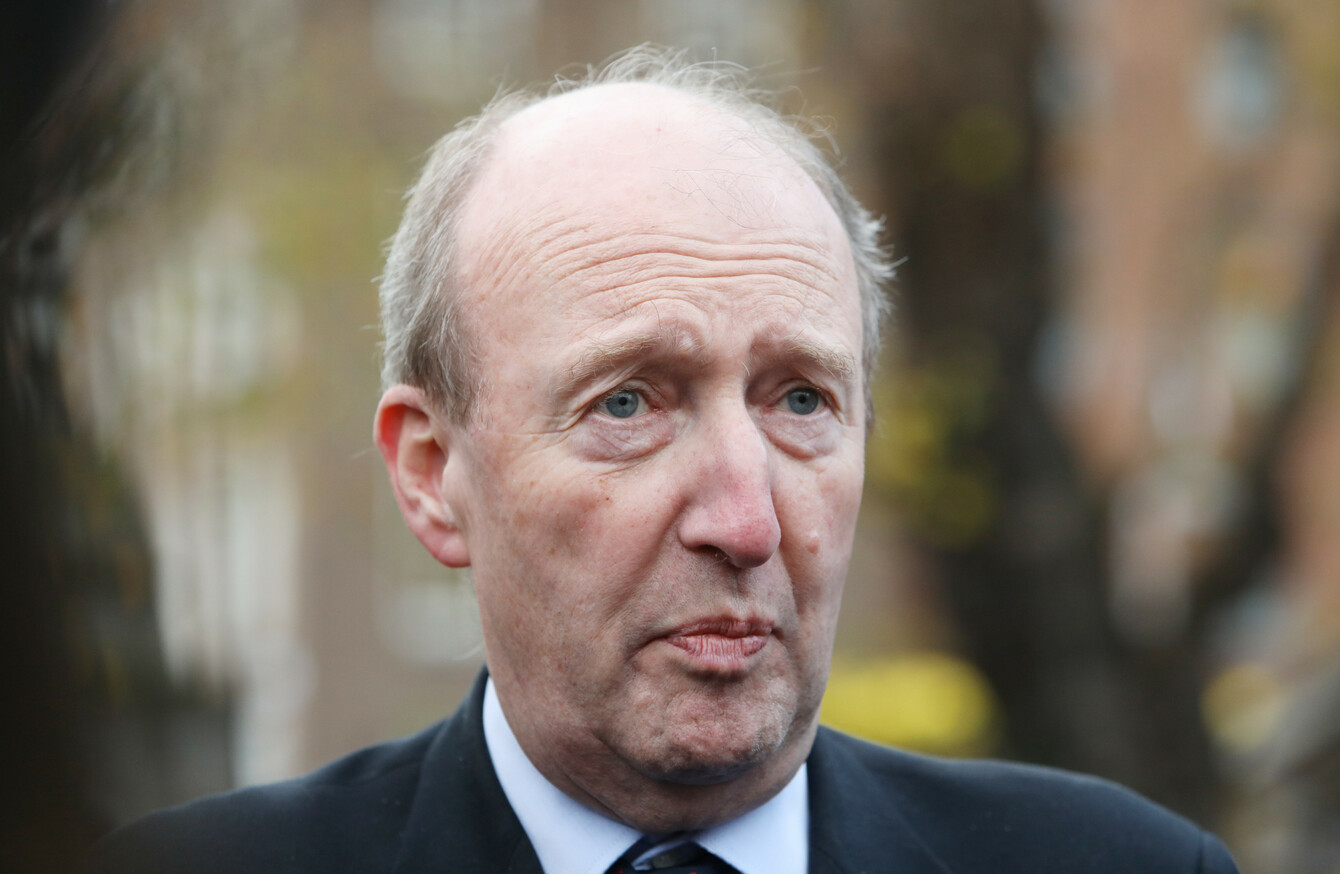 Shane Ross
Image: RollingNews.ie
Shane Ross
Image: RollingNews.ie
MINISTER FOR TRANSPORT Shane Ross found himself in an awkward situation as he accidentally voted against his own drink-driving bill in the Dáil this morning.
TDs voted in favour of the second stage of the Road Traffic Amendment Bill 2017 by 85 votes to eight in the Dáil earlier today.
Currently, anyone with a full license caught driving with an alcohol level between 50mg and 80mg is liable to three penalty points on their license and a €200 fine.
However, the Bill will see an automatic disqualification for drivers on their first offence of driving while over the permitted 50mg of alcohol per 100ml of blood.
A spokesperson for Ross confirmed to TheJournal.ie that he mistakenly voted against the Bill.
It is understood that he quickly highlighted his mistake and will be allowed to officially change his vote.
In October, it was decided at a Fine Gael parliamentary party meeting that the party's TDs and senators would not have a free vote on Ross's proposed legislation after a majority of members agreed to a "united approach to supporting the Bill".
Speaking on RTÉ Radio One's News at One on 2 January, Ross explained why he is bringing this Bill forward.
"I think the system is too lenient. The two main killers on the roads are alcohol and speeding and we are tackling the alcohol issue with new road traffic bill. We're hoping to reduce deaths even further as a result of that legislation.
The other issue is that speed has not been properly addressed and it's a massive killer on the roads. I'd like to see a similar system to the breathalyser where people get a larger punishment for being further up the scale.
Commenting on people being taken off the roads even if it was their first speeding offence, he added: "If people commit really serious offences and drive dangerously at a speed which is totally irresponsible, I wonder whether it is enough to give them a few penalty points and say 'come back for more tomorrow'. So that is something we are looking at."
The Bill is now set to move forward to be examined by an Oireachtas committee.