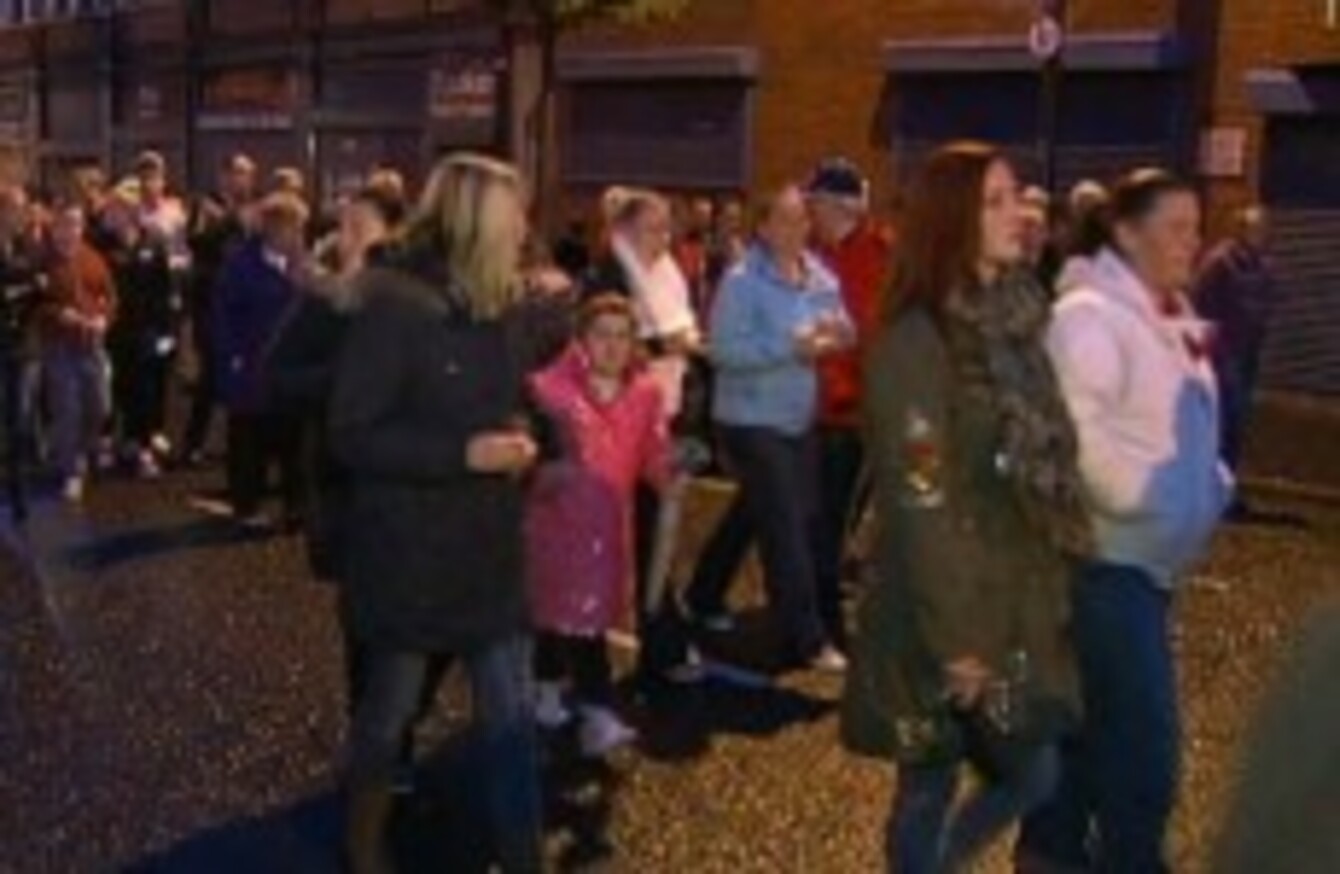 Image: Screengrab UTV News
Image: Screengrab UTV News
A MEMORIAL WALK took place along Belfast's Shankhill Road last night to remember the victims of the October 1993 bombing.
Today marks the 20th anniversary of the attack — one of the most notorious incidents of The Troubles. Ten people were killed, including the IRA bomber, after the device he was carrying exploded prematurely.
The IRA had intended to assassinate loyalist paramilitary leaders who were expected to be meeting in a room above Frizzell's fish shop — but unbeknownst to them, the meeting had been rescheduled.
Hundreds took part in last night's walk, including family members of those who died in the bombing, local clergy and politicians.
"I think the turnout here on the Shankill indicates the depth of feeling people have for the innocent victims here," DUP MP Nigel Dodds said, according to UTV News.
"This is a very respectful, prayerful and dignified act of remembrance organised by the community for the innocent victims and their families, and we will never forget them."
A memorial plaque was placed to Thomas Begley, the IRA bomber who carried out the attack, last Sunday at Flax Street, Ardoyne.
Sinn Féin MLA Gerry Kelly and other republican figures attended the unveiling, but the move was criticised by the family members of the loyalist victims and other victim campaign groups.