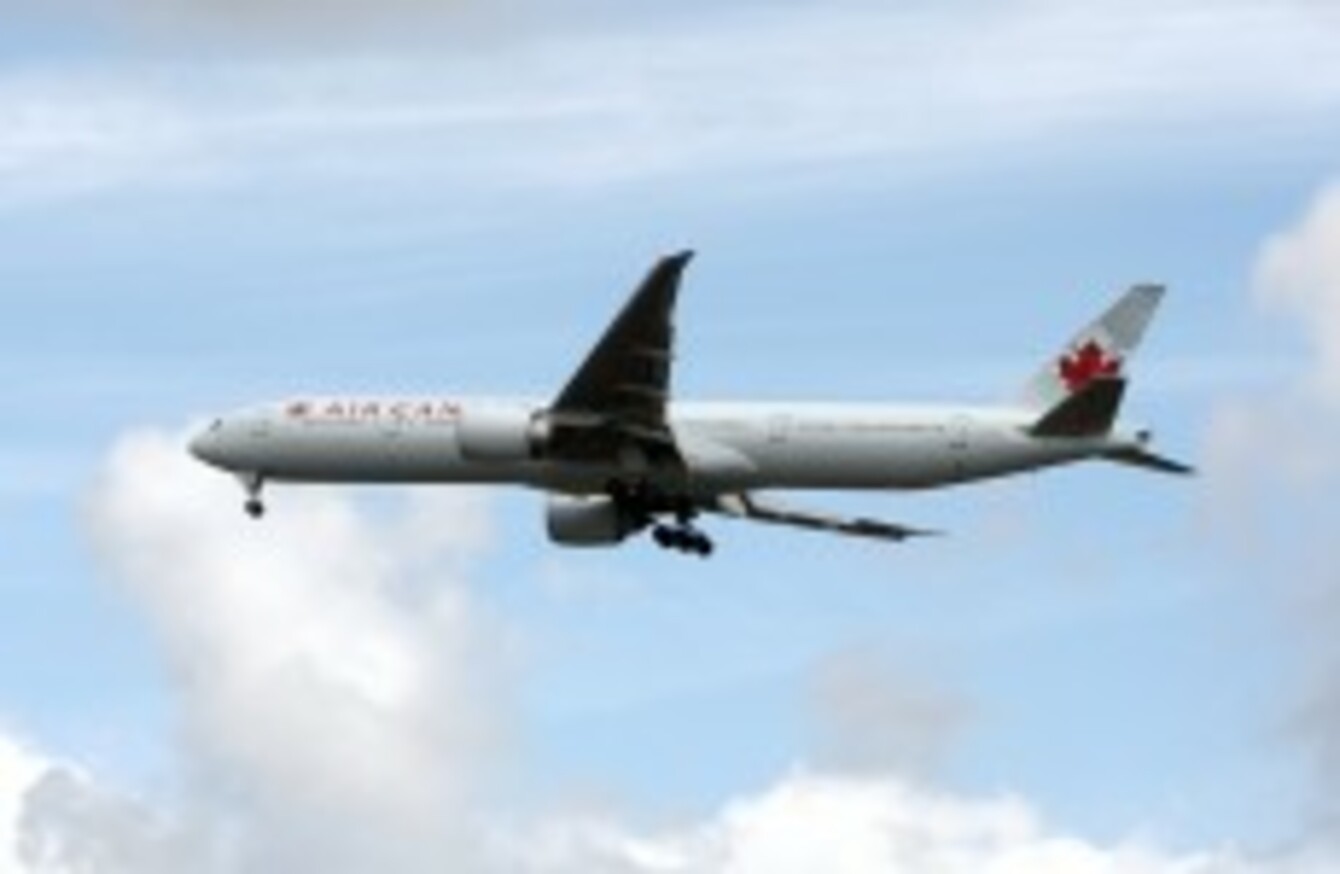 An Air Canada Boeing 777
Image: Steve Parsons
An Air Canada Boeing 777
Image: Steve Parsons
A WOMAN IN her 80s has been detained after the flight she was on diverted to Shannon Airport.
Air Canada flight 877 from Frankfurt to Toronto was forced to divert to Shannon and landed just after 8.20pm.
The flight had gone beyond Shannon when the pilot made the decision to divert.
The flight was met by emergency services and the woman taken to Shannon Garda Station, where she is being detained.