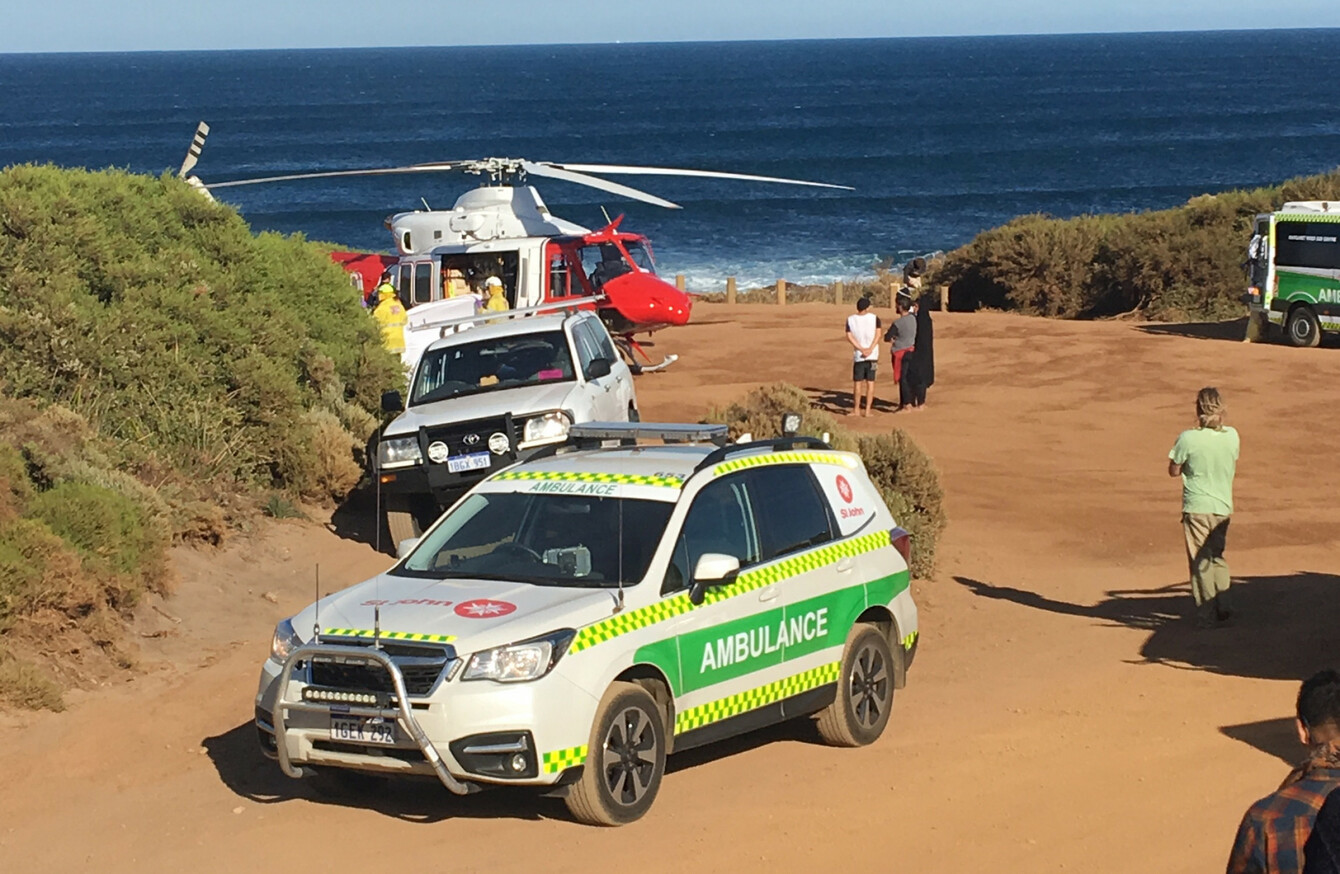 Emergency services respond to the attack.
Image: AP/PA Images
Emergency services respond to the attack.
Image: AP/PA Images
A MAN SUFFERED leg injuries after he was attacked by a shark off Australia's southwestern coast, forcing authorities to shut down a nearby international surfing competition.
The surfer was knocked off his board before being thrashed around, a witness said.
"(I) saw the guy who had been attacked get separated from the board and then start to paddle for an inside wave, which he managed to body surf all the way in," witness Peter Jovic told the Australian Broadcasting Corporation.
They got him to shore and started working on him to stem the bleeding.
St John Ambulance Western Australia said the injured surfer, aged in his 30s, was "conscious and breathing and being treated for leg injuries".
He was airlifted to hospital for treatment.
The attack occurred shortly before 8am local time at Cobblestones beach, near where the world's top surfers were competing on the sixth day of the Margaret River Pro event, which is part of the World Surf League Championship Tour.
Organisers confirmed the incident off the coast of Gracetown – 260 kilometres south of Western Australia's capital Perth – which prompted an one-hour suspension in the competition.
"The safety of our surfers & staff is a top priority. We have mitigation protocols in place and will be enhancing those when competition resumes," the WSL's organisers tweeted.
The surfer was not believed to have been part of the WSL tour, a St John Ambulance spokesman told AFP.
Surfing resumed about 10.40am, with officials deploying drones to monitor the area alongside water-skiers.