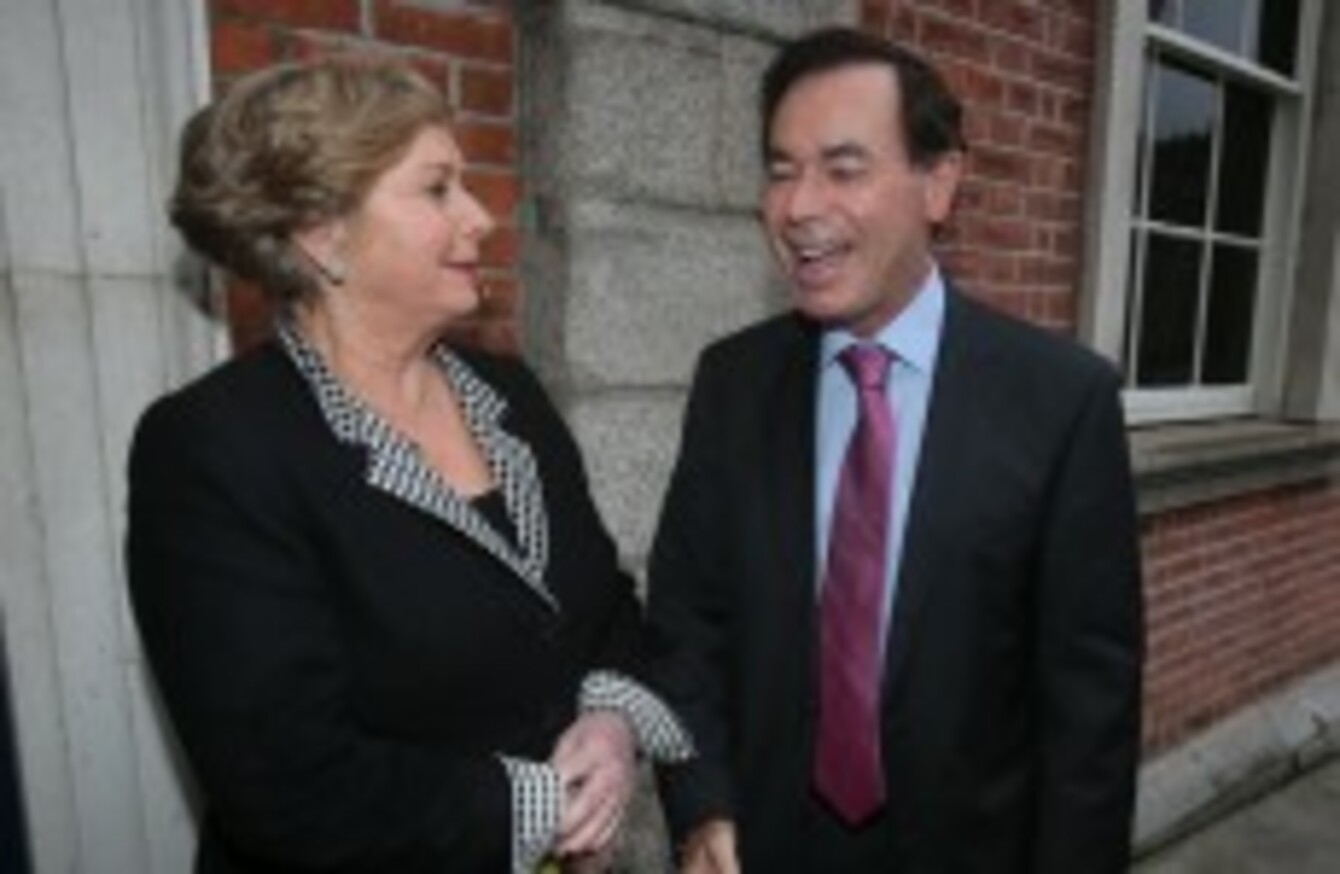 Image: Niall Carson/PA Wire/Press Association Images
Image: Niall Carson/PA Wire/Press Association Images
Updated 11pm
JUSTICE MINISTER ALAN Shatter has, today, published the General Scheme of the long-anticipated Children and Family Relationships Bill.
The proposed legislation, which would clarify the legal status of children in in civil partnerships, surrogacy arrangements and assisted human reproduction, will now go forward for discussion at Oireachtas committee level.
The new laws will allow civil partners to jointly adopt a child for the first time.
According to the Minister, this measure "removes the current anomaly where single lesbian and gay individuals can adopt children, but civil partners cannot jointly adopt".
Today's law relating to adoption provides for the adoption of children by married couples and by single persons (irrespective of their sexual orientation), but not jointly by civil partners.
Shatter has asked the Oireachtas Committee on Justice, Defence and Equality – in conjunction with members of the Oireachtas Committee on Health and Children – to undertake a consultation process on his proposals for the Bill.
The cross-party TDs and Senators will have until Easter to furnish any observations to his department before the outlined proposals which, according to the Minister, "seek to put in place a modern legal architecture to underpin family situations".
Not a one-fit-for-all

(Fine Gael/YouTube)
"Families not only include co-habiting married families and single parent families but also families where the care of children is provided by a parent together with a step parent, or by extended family members or families based on cohabiting couples and families based on civil partnerships," Shatter continued.
"The draft Bill, published today, seeks to provide legal clarity for all families in terms of their parental rights and responsibilities with a central focus on 'the best interests of the child'.
"The proposals published today provide the basis for a consultation on a clear pathway for parentage and guardianship of children living in all family types."
Shatter said the issues of assisted human reproduction and surrogacy have been ignored for "too long".
"In the area of surrogacy it provides for court oversight in the making of declarations of parentage to ensure that future surrogacy arrangements are consensual, altruistic and non-commercial," he explained.
Estranged parents
"My main concern is the child," added Shatter. "These proposals put the child's welfare and best interests at the heart of decisions on parentage, guardianship, custody and access. Where parents are estranged or living apart, I want to enable both parents, where possible, to maintain a meaningful relationship with their child."
The General Scheme of the legislation also allows for easier access for grandparents and relatives in the situation of a relationship breakdown.
Practically, the proposed laws will see step-parents (who care for a child on a daily basis) to sign a school note or consent to emergency medical treatment. It will also facilitate step-parents of children born outside marriage in getting rights and responsibilities following their marriage to a child's biological parent.
"It will no longer be necessary, as currently happens, for a biological single parent to jointly adopt his or her own child following marriage, together with their marital partner, for this to occur.  However, the draft Bill does not create any barrier to such adoptions being effected."
The Bill will also "spell out in detail for the first time in Irish law the rights and responsibilities of guardians of children".
Shatter hopes the Bill will be enacted before the end of this year and ahead of next year's referendum on same-sex marriage.
He believes it will lead to a "new Act relating to children and family relationships that is both comprehensive and child friendly".
- First published 2.34pm