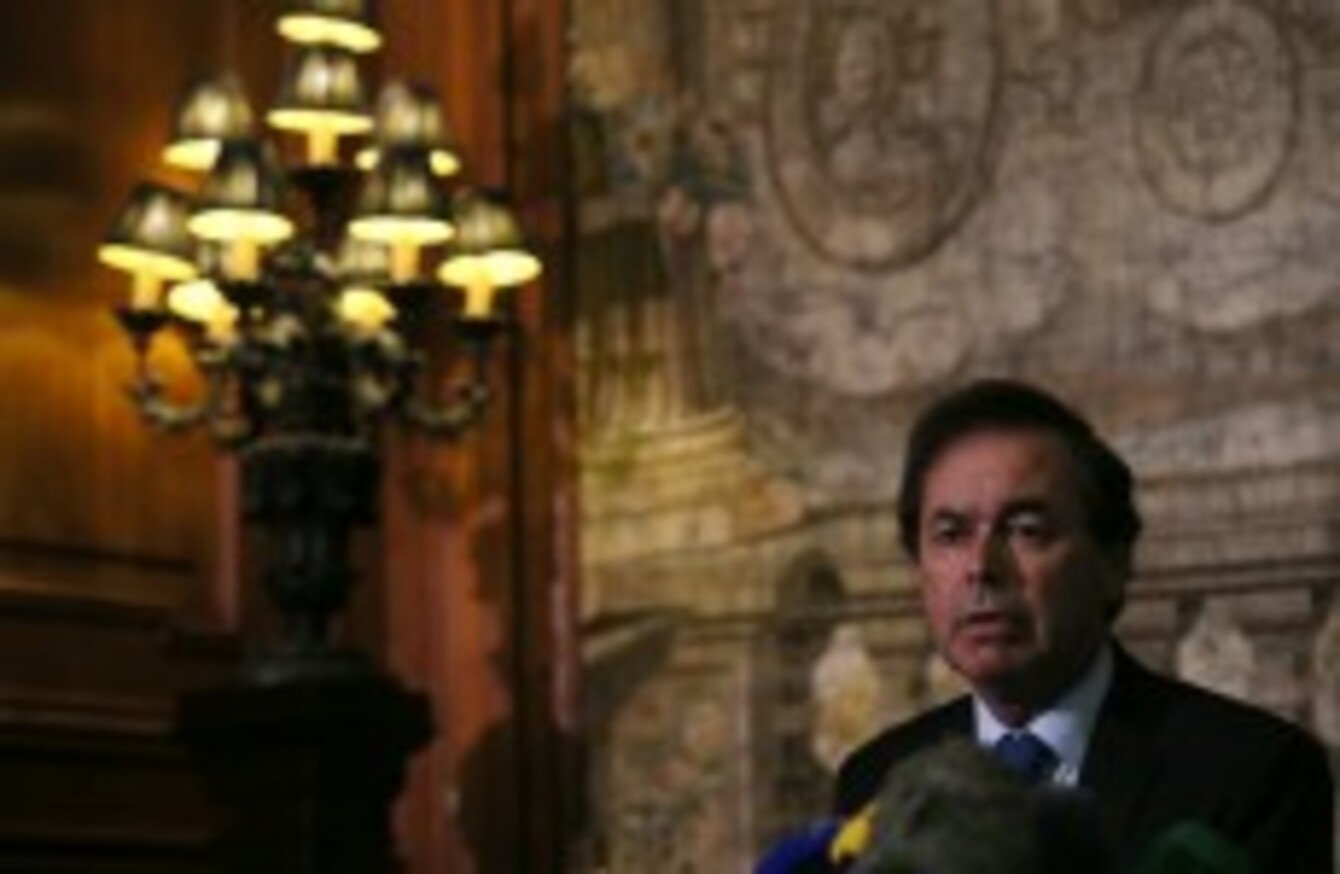 Image: Laura Hutton/Photocall Ireland
Image: Laura Hutton/Photocall Ireland
Updated 7.57pm
MINISTER OF STATE Alex White wants the Dáil record to be corrected over comments made by the Minister for Justice Alan Shatter questioning the cooperation of garda whistleblower Maurice McCabe with an inquiry into penalty points.
But, speaking on RTÉ's The Week in Politics, White stopped short of saying that an apology is needed.
I'd like to hear Minister Shatter address that certainly. I mean the extent to which sergeant McCabe looks dilatory or that he in some way acted improperly, I think that's quite wrong and should actually be corrected and I would hope the opportunity would be taken to do that.
Asked about whether a full independent inquiry is needed to restore confidence into the operations and accountability of An Garda Síochána, White said that he felt that it was "too soon to say we need a full inquiry."
The calls for an inquiry into the operations of the force come after a number of different issues connected to the gardaí have arisen in recent months.
These including the penalty points controversy, the relationship between the Garda Síochána and it's Ombudsman the GSOC as well as new allegations about garda mismanagement of investigations.
That final issue came to the fore this week after Fianna Fáil leader Micheál Martin claimed to have received evidence from McCabe about gardaí having "seriously mishandled" a number of cases involving "abduction, assault and murder".
White however, said that the cases in question need to be looked at further before any potential inquiry is launched.
"There could be 200 allegations, they may not all hold up," he said.
White also said that he felt that "any whistleblower deserves respect from our system as well as to be listened to by our system".
But, speaking on the same programme, United Left Alliance TD Clare Daly said that she felt that an independent inquiry was "absolutely inevitable":
I don't believe it's just about the Minister for Justice, I think the Garda Commissioner's role in this has been pivotal and I think that's it's actually the relationship between the two that has probably led to this situation and I actually believe that the position of both of them is becoming untenable.
Fianna Fáil Senator Thomas Byrne also rejected the argument that it was too soon for an independent inquiry.
"The point I'm making is that there's so many issues there that there's absolutely no way that the political system and government could handle them or should handle them," he said.
Originally published 1.13pm