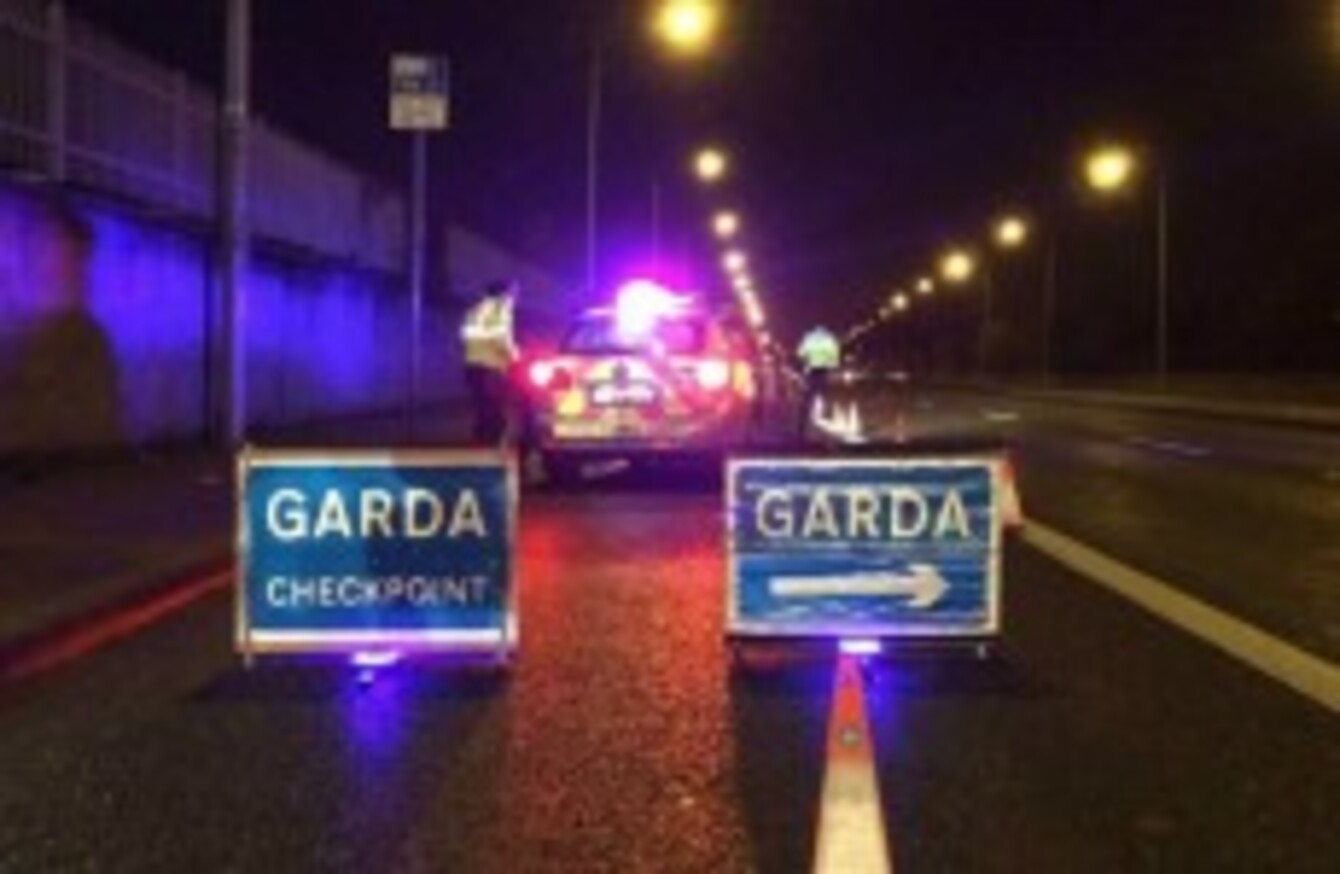 Garda checkpoint
Image: An Garda Síochána Facebook page
Garda checkpoint
Image: An Garda Síochána Facebook page
Updated 22.35pm
MINISTER FOR JUSTICE Alan Shatter said he has received and considered the report by the Garda Inspectorate into the penalty points issue and will report to the Cabinet tomorrow on the matter.
In a statement, the minister said that there should be "no question mark hanging over the integrity of the Fixed Charge Notice system and in the application of penalty points" adding that no individual should receive preferential treatment because of their "perceived status, relationship or celebrity," he said.
Report
The Garda Inspectorate report entitled 'The Fixed Charge Processing System: A 21st Century Strategy' was commissioned by Minister Shatter following the publication of an internal garda report which is due to be published tomorrow.
Shatter requested the inspectorate take into account the recommendations listed in the report by Assistant Garda Commissioner John O'Mahoney into allegations of irregularities in the operation of the penalty points system and also the related report by the Garda Síochána Professional Standards Unit.
They inspectorate examined the entire penalty points system and how it works in practice and were tasked to make recommendations about how the system might work better in the future.
Celebrity status
Shatter said he set out seven guiding principles for the inspectorate that he said should inform their investigation, such as no member of the Garda Force should feel "compelled by a person's position, relationship or celebrity status to treat that person any more or less favourably than any other person" and that there should be proper oversight and transparency.
He added that all protocols and procedures applicable to the termination of Fixed Charge Notices must be readily accessible to all members of the Garda Force and the circumstances, factors and procedures applicable to the termination of penalty points should be detailed clearly on the Garda website.
Shatter said that where penalty points are going to be terminated, material to support any application made should "be sought while understanding in some circumstances no such material may exist or be obtainable".
He said that he was pleased that the inspectorate took on board his seven principles, stating that the recommendations in the report "provides a road map to address the difficulties which have arisen".
He said the recommendations ensure that the gardaí will have a system which is "transparent, fit for the 21st Century, and which will stand up to scrutiny".
First published 18.25pm