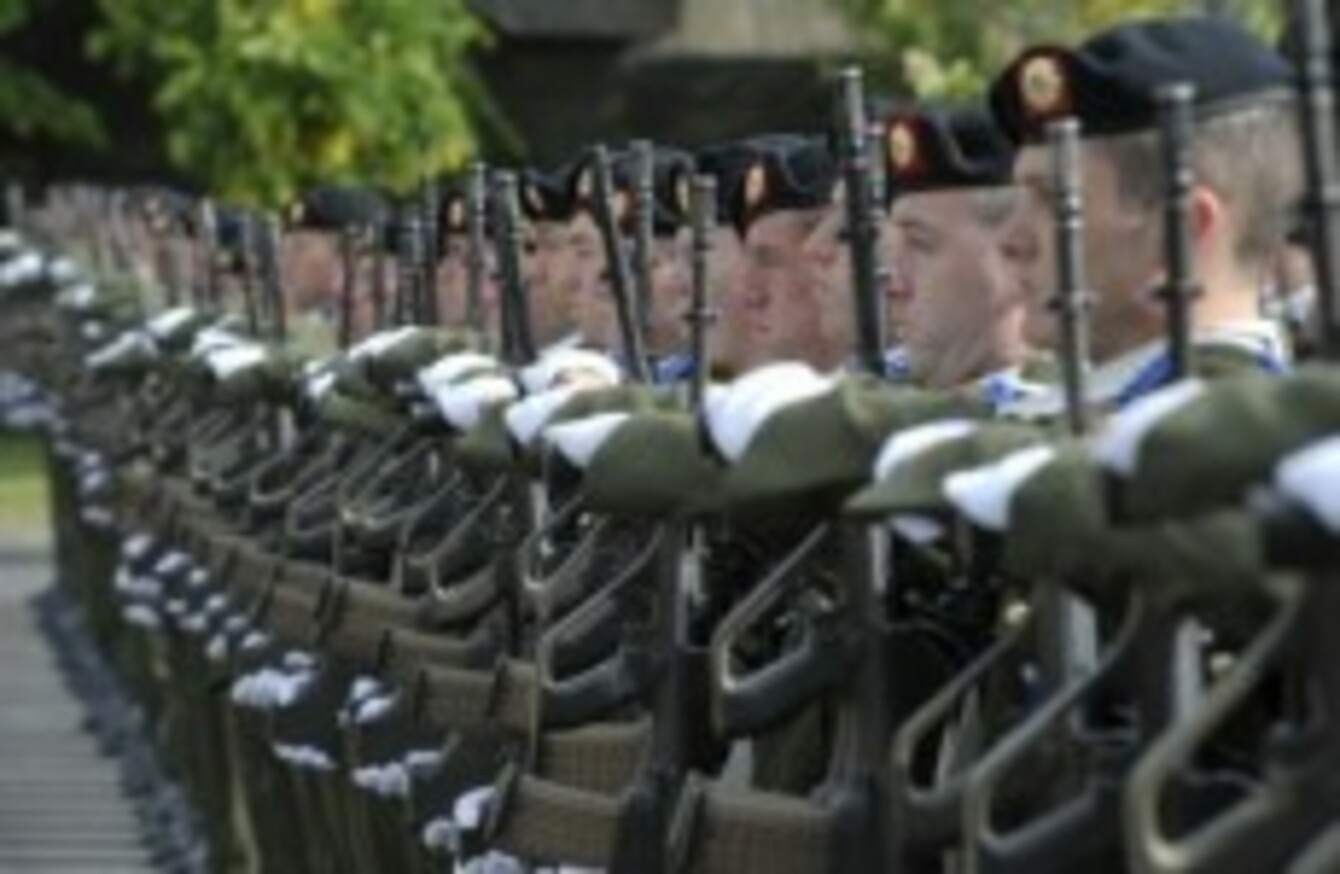 Image: File photo, Photocall Ireland
Image: File photo, Photocall Ireland
DEFENCE MINISTER ALAN Shatter will review the Irish troops heading off to Syria at Cathal Brugha Barracks in Rathmines later today.
115 members of the 43rd Infantary Group, commanded by Lieutenant Colonel Brendan Delaney, have been training for the past five weeks ahead of their six month deployment to join a United Nations mission in the Golan Heights.
The first group are due to leave for the Middle East tomorrow, with the remainder heading out on the 18th. The 12 officers and 103 soldiers of various ranks will be taking part in the UNDOF (United Nations Disengagement Observer Force) mission with troops from Fiji, India and the Philippines.
They will not have any mandate to get involved in the internal struggle in the country; the UNDOF mission, in place for almost 40 years, is tasked with keeping the peace between Syria and Israel.
"Even though we're not directly involved with the Syrian civil war crisis, the current situation is what makes it different, I suppose," Captain James O'Hara, a 28-year-old Monaghan native due to take part in the mission told TheJournal.ie.
"The beauty of this trip is that we have a specific mandate from the 1974 UN Agreement between Syria and Israel – and that is to maintain and supervise the area of separation between the two countries.
"While the civil war is ongoing, we will have no direct relationship with it."
Drawn primarily from the 2nd Brigade of the Army (which covers the northern half of the country), the 43rd Infantry Group will be the first operational Irish troops to take part in the international mission.
Today's events in Rathmines will include a parade and a ministerial inspection and address followed by a march past within the barracks.
Families of the departing troops are due to attend, along with other invited guests. Proceedings get under way at 2pm.
Additional reporting, Sinéad O'Carroll