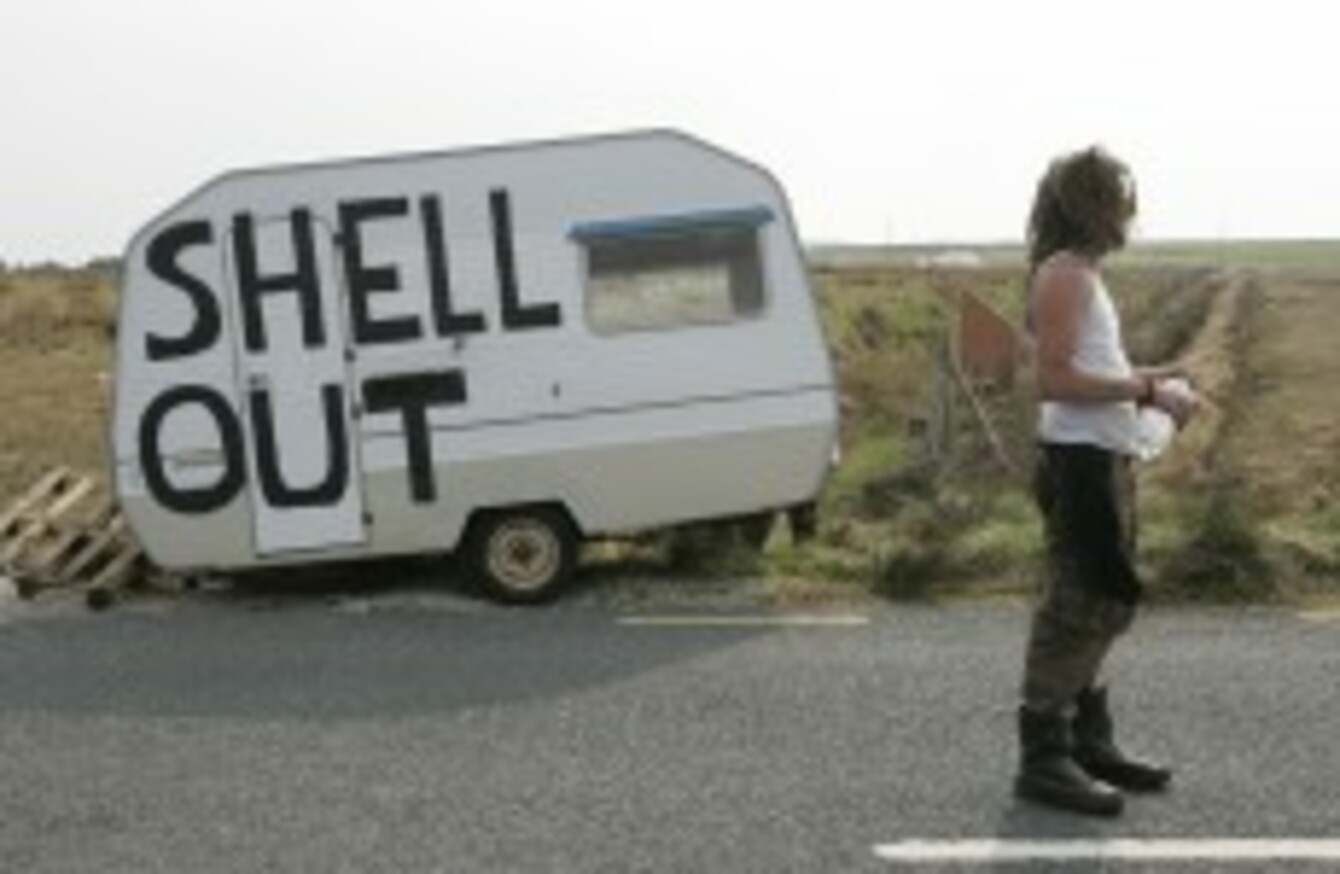 Image: Mark Stedman/Photocall Ireland
Image: Mark Stedman/Photocall Ireland
EIGHT SHELL TO Sea campaigners are due to appear in Belmullet District Court today, charged in relation to a number of offences during protests against the Corrib Gas Project.
Both Shell to Sea spokespeople Maura Harrington and Terence Conway are among those due to appear in court, as well as Pobail Chill Chomain spokesperson John Monaghan.
Gerry Bourke, the farmer who has provided the field for the Rossport Solidarity Camp for the last two years, is also one of the eight.
The protesters are due in court over a range of public order offences with a number of them also charged with criminal damage.
In a statement today Harrington referenced recent allegations that Shell supplied alcohol bribes to gardaí at Belmullet:
We no longer believe we can have equality before the law until such time as an independent, international panel/commission has investigated the policing of the Shell/Corrib project with specific reference to policies, practices, procedures, bribery, corruption and collusion.
Conway stated that the "real criminals are Shell and numerous members of the gardaí, acting with full approval of senior garda management."
The eight activists will appear at Belmullet District Court at 10.30 this morning.