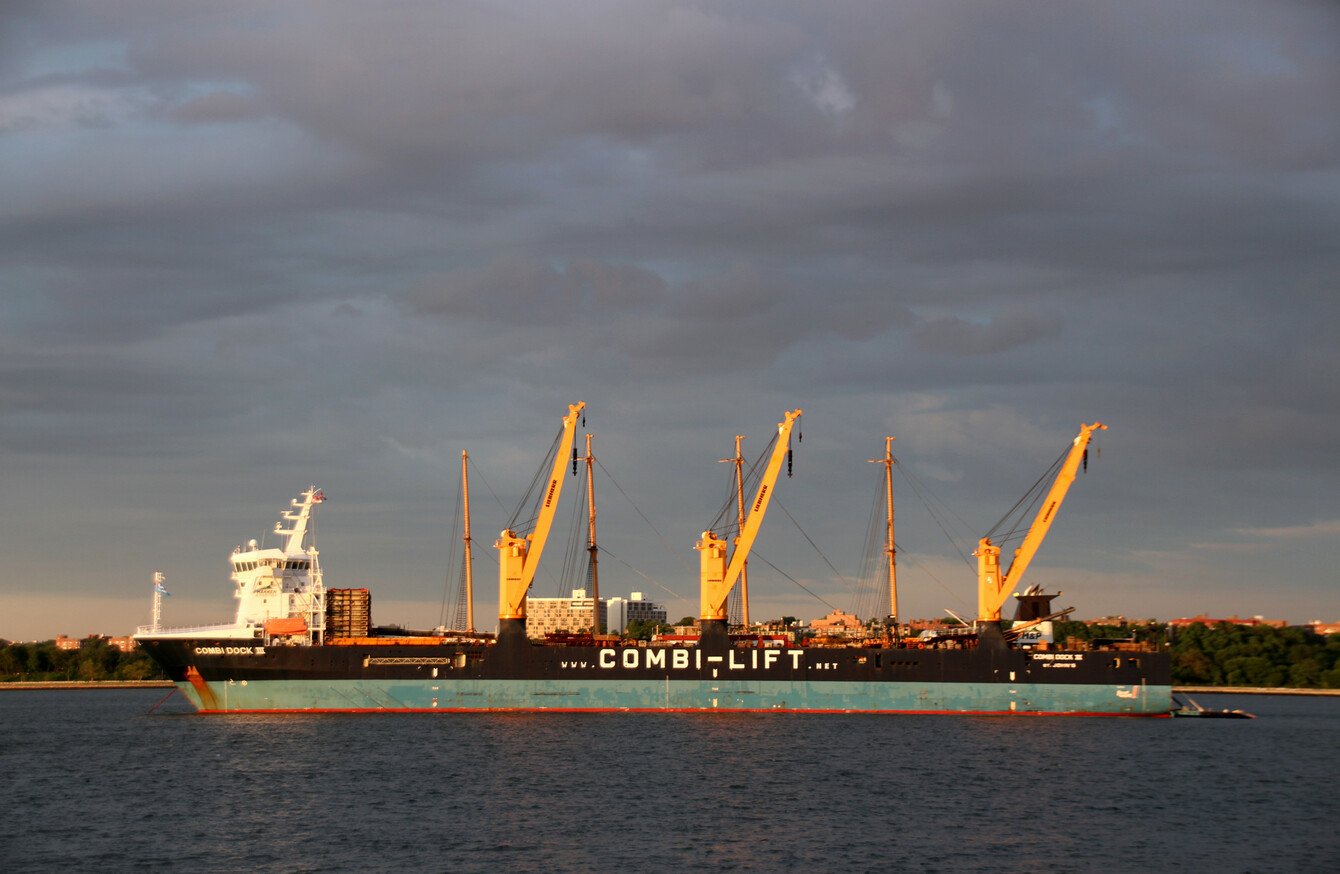 The dock ship "Combi Dock III"
Image: Christina Horsten via PA Images
The dock ship "Combi Dock III"
Image: Christina Horsten via PA Images
SHIPBUILDING IS IN the midst of a revolution and Irish engineers are at the heart of it.
A new European research project is trying to change the way ships are built, by replacing steel with composite materials for the construction of more efficient large length ships.
At the moment, most sailboats, ferries, patrol boats and rescue ships of less than 50 metres in length are manufactured with fibre reinforced polymer (FRP) composite materials instead of the classic steel.
Until now the use of FRP for vessels over 50 metres in length was limited to secondary structures and components.
Fibreship is the new project that will see the construction of light commercial vessels, passenger vessels and oceanographic vessels more than 50 metres in length using FRP materials.
The use of FRP can reduce the weight of ships by 30%, along with increasing the cargo capacity of a ship by about 12%.
It also decreases fuel consumption by 10-15% and increases recycling ratio from the current 34% for steel structures to 75%.
Ireland's involvement
The project brings together 18 international bodies who represent the European shipbuilding industry from 11 countries including Ireland, Cyprus, Denmark, Finland, France, Britain, Greece, Hungary, Italy, Romania and Spain.
University of Limerick's Dr Anthony Comer and Dr Ioannis Manolakis are the project's experts in composites elements.
Dr Manolakis said that Ireland's ocean economy will benefit from the Fibreship project.
"The Irish ocean economy is foreseen to benefit directly from the innovations expected from Fibreship in the direction of the realisation of a lightweight composite large-length ship, with expected impacts on ship fuel economy, cargo and passenger capacity and environmental footprint," he said.
Dr Manolakis also noted that Fibreship will have a positive impact on other established industries including marine renewable energy and marine manufacturing engineering construction.
Funding
Funded by the European Union, the project has a budget of €11 million, of which €9 million is funded by the EU's Horizon 2020 programme.
The Horizon programme has a budget of €80,000 million.