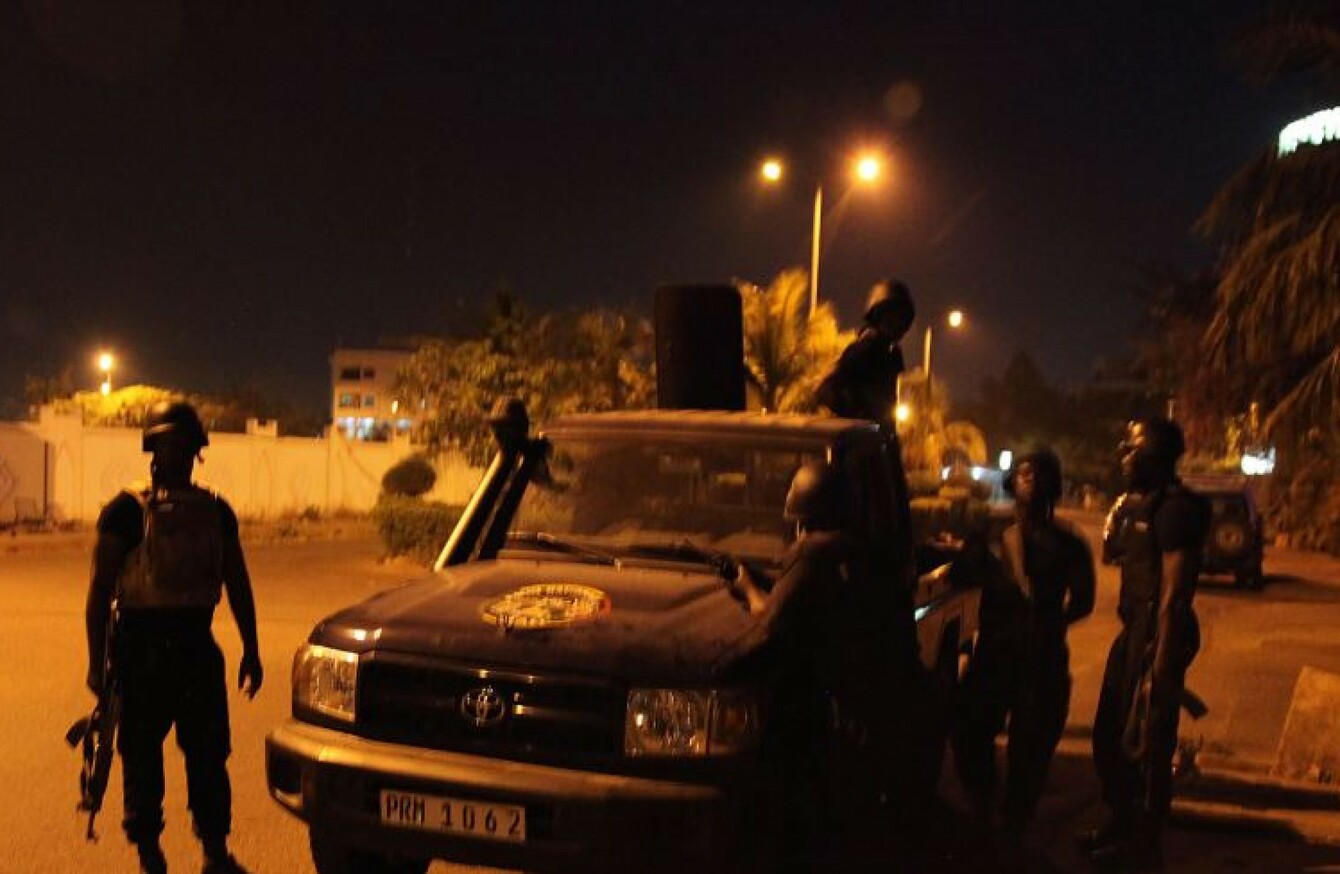 The scene in Mali tonight
Image: PA
The scene in Mali tonight
Image: PA
THE THREE MEMBERS of the Defence Forces based in Bamako, Mali are safe after a shooting.
Four gunmen attacked a hotel hosting an EU military training mission in Mali's capital today, with one shot dead by security guards, according to a source within the mission.
Gunfire was heard in the area by witnesses and AFP correspondents from around 8pm GMT as the armed assailants attempted to enter the premises of a hotel owned by Mali's Azalai chain, before fleeing return fire from security guards.
"Four people tried to force their way through the barricade firing shots," the source told AFP. "One of the four was neutralised, we are searching for the three others," the source added.
Police showed AFP a photo they said was of the dead attacker, who was pictured wearing blue jeans and slumped in a pool of his own blood following the confrontation.
"I heard heavy gunfire behind the hotel. Then Malian troops blocked off the area," a witness told AFP.
The source within the mission said there was a sniper among the group of attackers.
The European Union Training Mission-Mali (EUTM) confirmed that none of its personnel had been harmed.
The establishment where the EU deployment was staying is in the same upmarket neighbourhood as the city's Radisson Blu hotel, the site of an attack in November by Al-Qaeda-linked jihadists that left 20 people dead.