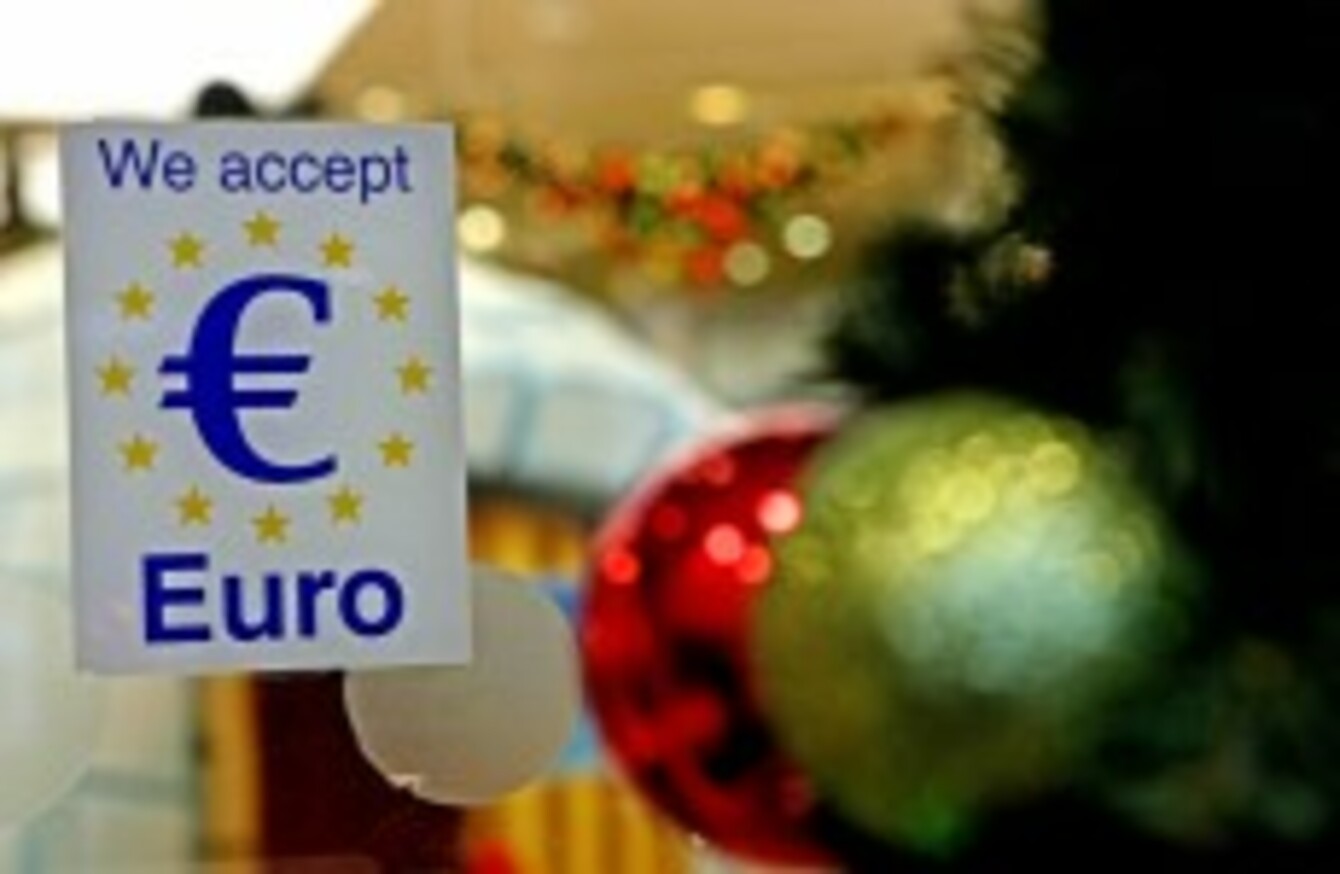 A sign in a Newry shopping centre
Image: Julien Behal/PA Wire
A sign in a Newry shopping centre
Image: Julien Behal/PA Wire
THE DAYS OF long queues of cars from the Republic queuing outside border shopping centres may be gone, but travelling to Northern Ireland for bargains is still happening.
A new survey has found that almost one quarter of Irish motorists are planning a trip to Northern Ireland to do some Christmas shopping.
Food is the most popular item with 53 per cent of those who said they would be shopping in the North saying they would be buying groceries, closely followed by alcohol (40 per cent), clothes and toys.
Unsurprisingly, people in counties closest to the border are most likely to travel to the North – almost 40 per cent of people in Donegal plan to go over the border for bargains, followed closely by Cavan, Louth, Monaghan and Leitrim. In comparison, just 2 per cent of Corkonians said they would be making the long trek north.
"Of course people want to save money with purse strings tight," said Conor Faughnan of AA Ireland, which carried out the survey.
However he warned that there can be costs in travelling too, with the average return journey from Dublin to Belfast likely to cost around €49 in fuel.
He advised motorists to be careful about overloading their cars. "Don't forget your car has its limits and overloading the boot can cause serious damage to your axel, tyres and suspension," he said. "The last thing you want is to have to call The AA because you're stuck on the side of the road with all your shopping".