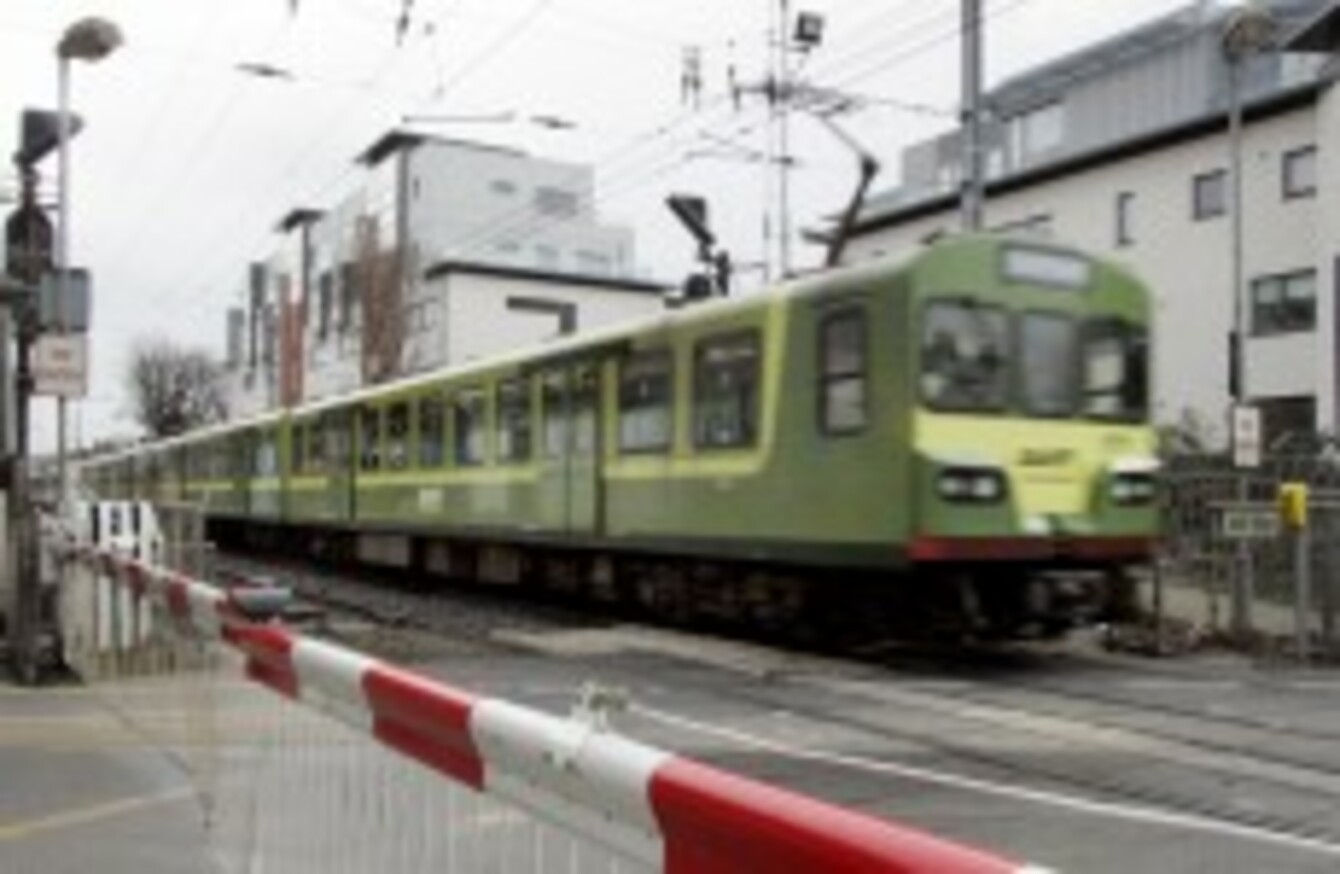 Image: Mark Stedman/Photocall Ireland
Image: Mark Stedman/Photocall Ireland
IARNRÓD ÉIREANN HAS announced a new energy-saving initiative to generate fuel savings in Irish Rail, which it said will reduce costs by €3.2 million a year.
The range of actions, which involve a change in fleet utilisation, will begin this week, focusing on the train size for off-peak DART services.
Today the company said that 65 per cent of total daily DART passengers travel in the four hours of either morning or evening peak with the remaining 35 per cent travelling across the remaining 14 hours of travel.
To address this, Irish Rail will now increase the use of shorter tw0-carriage DARTs at off-peak times from mid-morning to mid-afternoon and after 7pm to "eliminate unnecessary energy usage and reduce maintenance costs".  The company said this move will still allow it to continue existing service frequency to customers.
"This approach also allows the flexibility for capacity to be increased on off-peak train at times of higher demand, such as major events," the company said.
One peak service – the 16.40 from Bray to Malahide – will see an increase in capacity from six to eight carriages.
Since 2007, Iarnród Éireann has reduced energy consumption by over one-third through a number of actions, with bills in 2012 that were €16 million lower than they would have been if measures were not implemented.