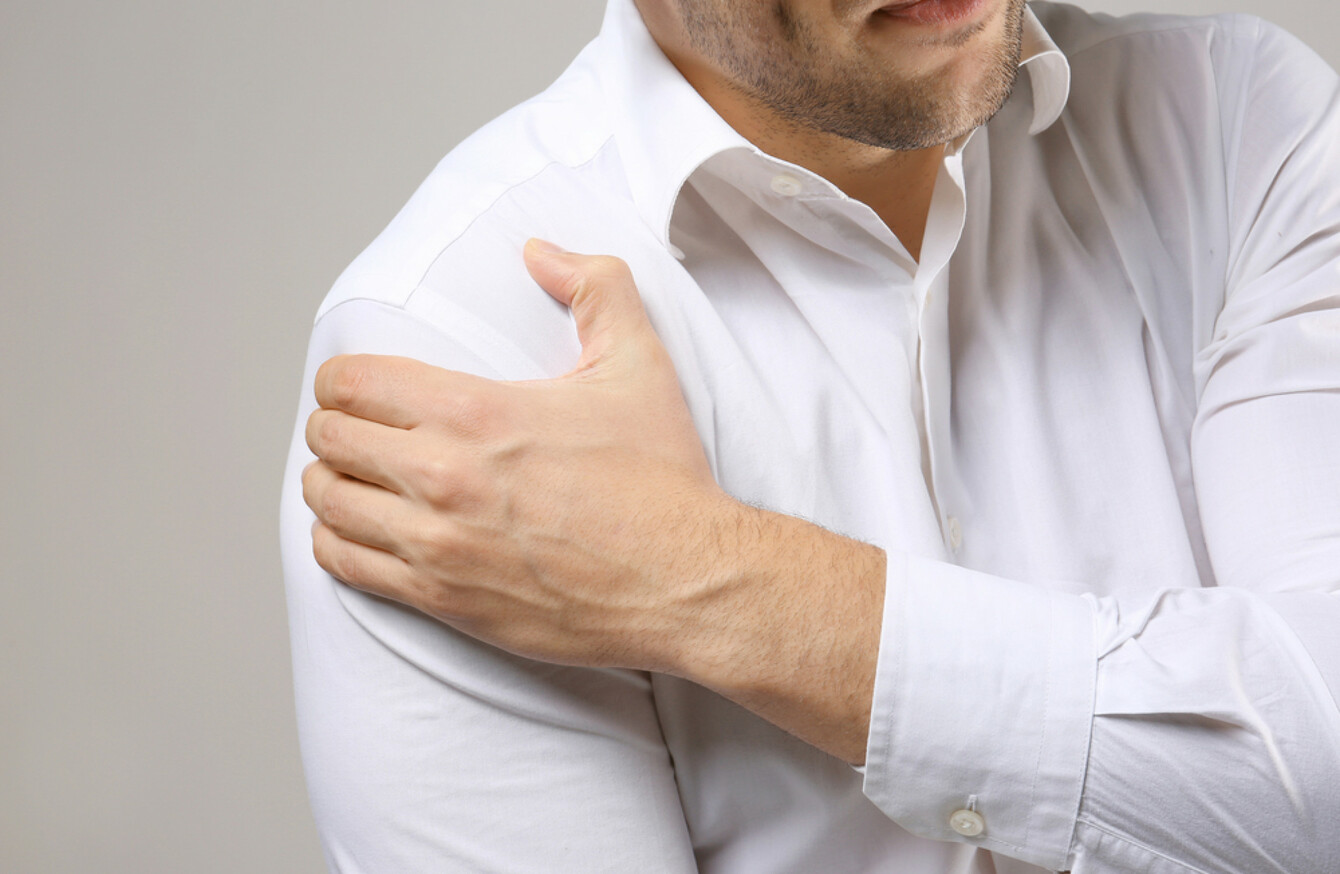 Image: Shutterstock/Africa Studio
Image: Shutterstock/Africa Studio
DECOMPRESSION SURGERY DIDN'T reduce shoulder pain any more than placebo surgery for people with the condition of shoulder impingement, according to a new study.
The condition is brought on when the tendon rubs and catches in the joint. It is a common condition and, in the UK where this trial was done, it accounts for 2.4% of all GP visits.
The research team from the University of Oxford, however, found that the difference between actual surgery and placebo surgery was "small and not likely to result in a noticeable effect".
Co-chief investigator Professor David Beard said: "Our findings call into question the value of shoulder decompression surgery for this group of patients, and should be communicated to patients and doctors considering this type of surgery."
The study looked at 32 hospitals and 51 surgeons across the UK.
In all, 274 people participated. They had all suffered shoulder pain for at least three months despite treatment with physiotherapy and steroid injections.
They were given the decompression surgery or the placebo surgery. The former is a keyhole surgery that involves removing a small area of bone and soft tissue in the shoulder joint to open up the joint and prevent rubbing or catching when the arm is lifted.
For the placebo, surgeons conducted a procedure to look inside the joint where it was inspected but no tissue was removed. Another group received no treatment at all.
At six months and 12 months, patients were asked to rate their symptoms from 0-48, with a higher number meaning less pain.
Symptoms diminished in all three groups. Those who had the decompression surgery rated their symptoms at 32.7 while those on the placebo gave it 34.2.
Researchers said that their was no noticeable difference between the real surgery and the placebo.
"In light of our results, other ways to treat shoulder impingement could be considered, such as painkillers, physiotherapy and steroid injections," Beard added.
His colleague Professor Andrew Carr added: "Over the past three decades, patients with this form of shoulder pain and clinicians have accepted this surgery in the belief that it provides reliable relief of symptoms, and has low risk of adverse events and complications.
However, the findings from out study suggest [otherwise].
According to the HSE website, it says that other research has shown that long-term physiotherapy is equally as effective as surgery.
It says that it treats shoulder pain using painkillers, anti-inflammatories, physiotherapy and surgery "in some cases".