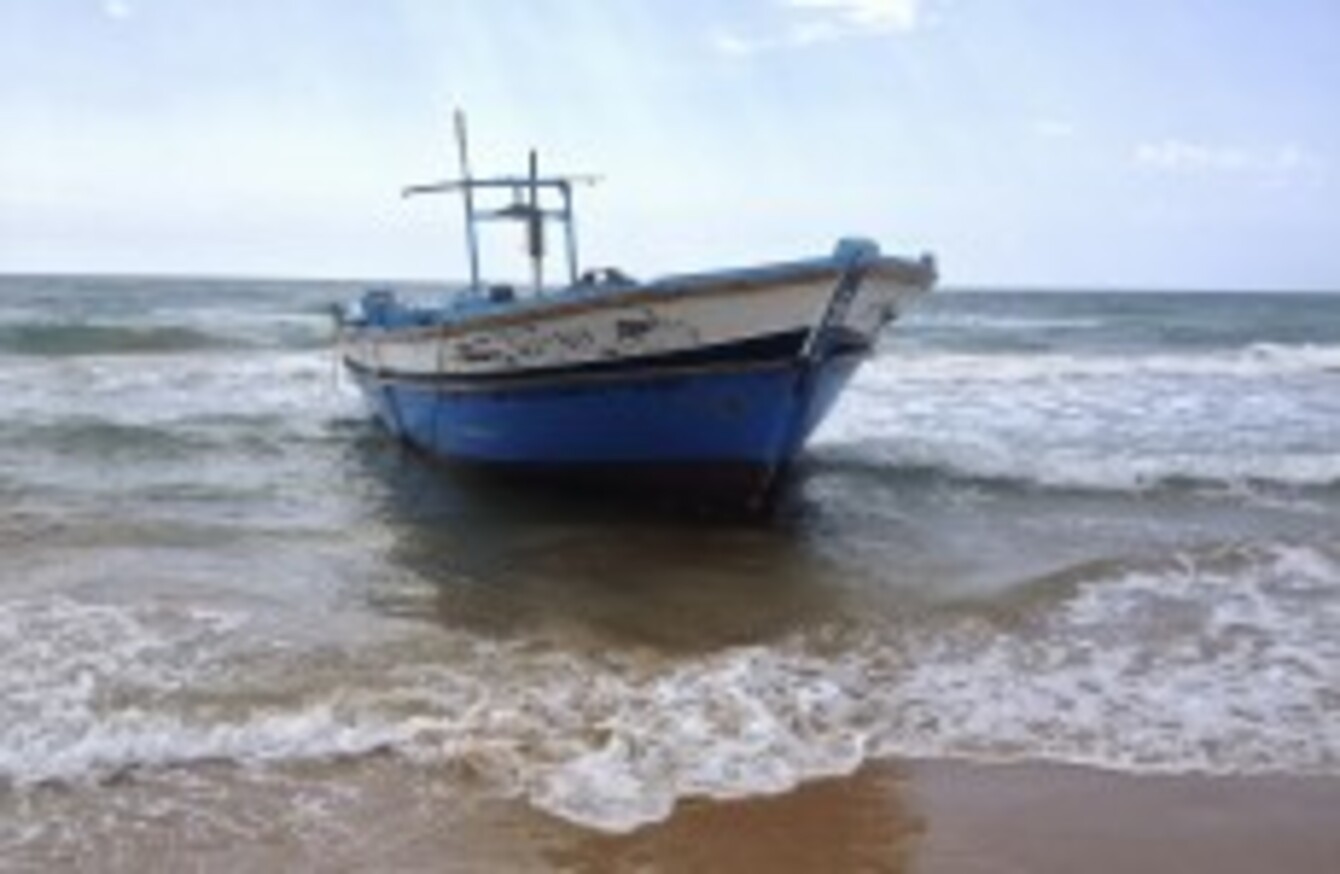 File photo off a migrant boat of Sicily last month.
Image: AP/Press Association Images
File photo off a migrant boat of Sicily last month.
Image: AP/Press Association Images
AROUND 50 MIGRANTS, including a dozen children, died on Friday when their boat sank between Malta and Sicily, the Italian news agency Ansa has said.
The agency said 150 of the boat's passengers were rescued by a Maltese ship and another 50 were saved by the Italian navy, a week after a similar incident off the Italian island of Lampedusa killed more than 300 refugees.
"The operation is in progress. The navigational conditions are difficult, with strong wind," a Maltese navy spokesman told AFP, saying rescue boats and helicopters had been sent to the site around 110 kilometres (70 miles) south of Malta and 100 kilometres south of Lampedusa.
Initial reports suggested the boat sank between Malta and Sicily.
The migrants alerted the authorities using a satellite phone when the boat got into difficulty in Maltese waters close to the Italian island of Lampedusa.
The boat capsized after those aboard attempted to catch the attention of a military aircraft surveying it by collecting at one end of the vessel, the Maltese navy said.
Malta dispatched rescue ships and helicopters to help those aboard the stricken boat, and diverted commercial vessels from the area, while Italy sent helicopters and two naval vessels.
On Friday morning, Italian divers found another body from the refugee shipwreck last week off the coast of the island of Lampedusa, further raising the death toll in the tragedy that has cost more than 300 lives.
Only 155 survivors were rescued out of an estimated 500 people, most of them Eritreans and Somalis, on the boat which departed from Libya.
The disaster has shown up the European Union's asylum policy, which has been criticised for being overly restrictive and forcing refugees to resort to desperate measures to reach Europe.
Italy rescued more than 500 migrants in the Strait of Sicily in the early hours of Friday as part of several coastguard operations.
EU Commission president Jose Manuel Barroso was heckled by activists and local residents when he visited Lampedusa on Tuesday.
The remote island is Italy's southernmost point and closer to the African continent than to the rest of the country.
Italy has appealed to EU states for help in coping with the thousands that are washing up on its shores every month, and wants migration to be put on the agenda of summit talks in Brussels at the end of the month.
The Commission has meanwhile urged EU states to pledge planes, ships and funds for the budget-cut Frontex border guard service to mount "a big search and rescue" effort across the Mediterranean.
Immigration charities estimate that between 17,000 and 20,000 migrants have died at sea trying to reach Europe over the past 20 years, often crossing on rickety fishing boats or rubber dinghies.