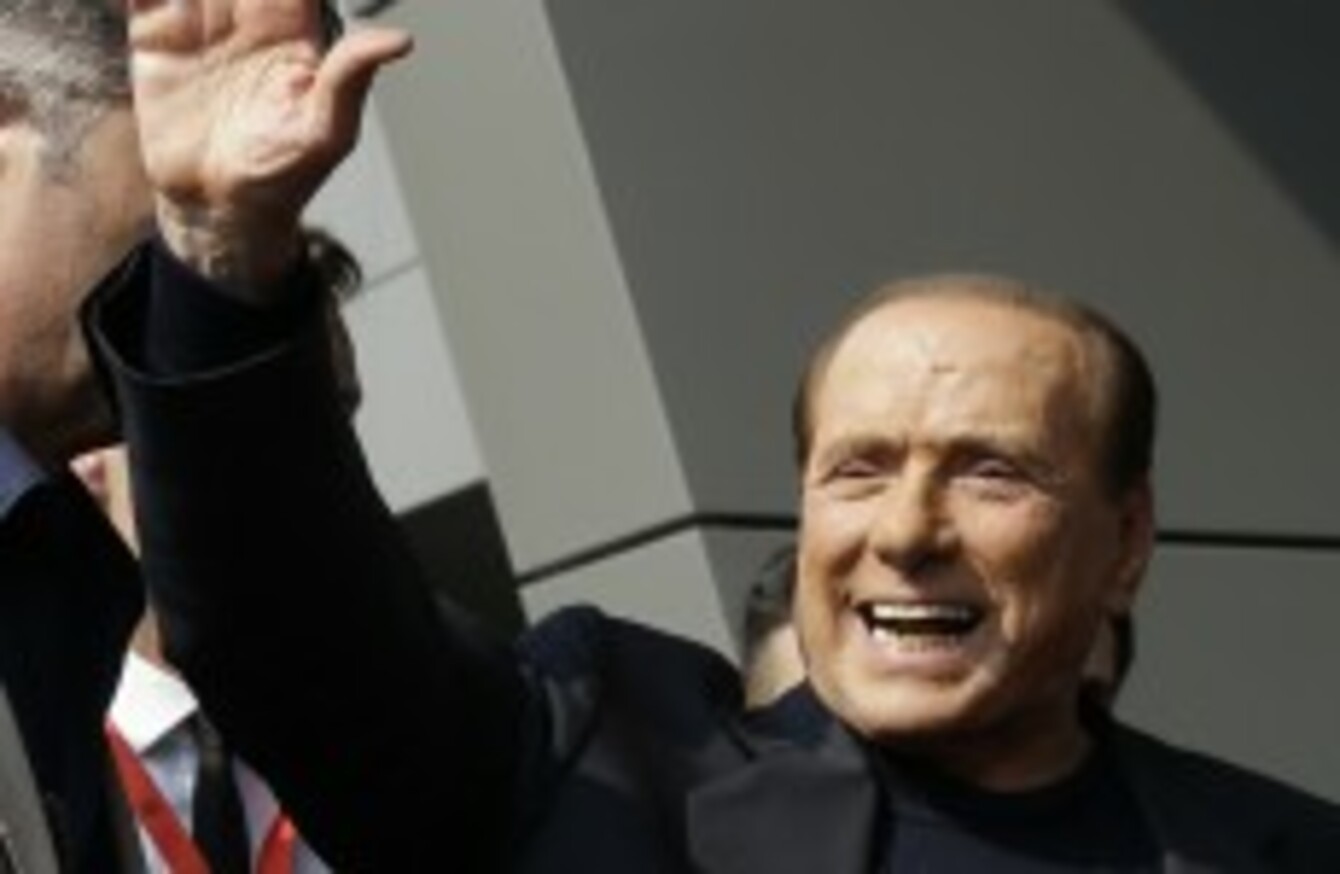 Image: AP/Press Association Images
Image: AP/Press Association Images
Updated at 12.56pm
FORMER ITALIAN PREMIER Silvio Berlusconi has won his appeal against his conviction for paying for sex with an underage prostitute.
An appeal court also cleared him of charges of abuse of power.
"The defendant is acquitted," presiding judge Enrico Tranfa said, rejecting a request from prosecutors to confirm a seven-year sentence against the billionaire tycoon.
The court's decision throws out that sentence and a lifetime ban on holding political office given to him by a lower court when it convicted him last year.
That court found that he had paid for sex with a 17-year-old nightclub dancer, Karima El-Mahroug — also known as 'Ruby Heartstealer', and used his influence to cover it up. He denied the charges.
If the court had confirmed the sentence, Berlusconi would have had one more recourse, failing which he would have had to serve the time.
The ruling had been suspended pending his appeals.
Karima el-Mahroug – File photo
String of cases
It's the latest in a string of legal cases involving the politician, many of which date back to the 1980s.
His first ever definitive conviction came last August, when Italy's supreme court upheld Berlusconi's conviction for tax fraud linked to his business empire Mediaset.
That ruling led to the former Premier being expelled from parliament and having to do a year of community service in a centre for Alzheimer's patients near his home in Milan.
He began his once-a-week community service in May, has been expelled from parliament after a 20-year stint and is banned from running in an election for five years.
Includes reporting from AFP & AP.