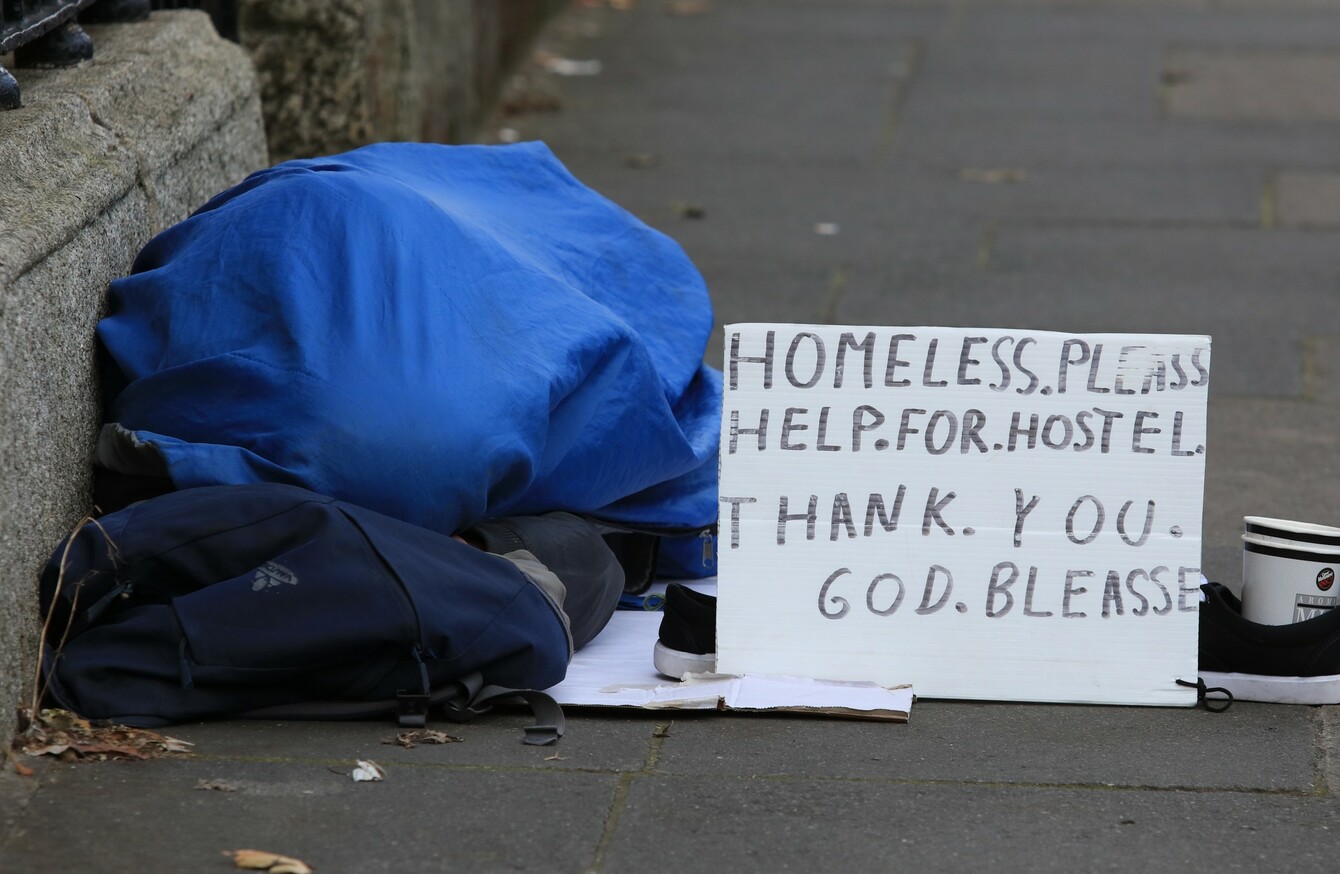 Image: Eamonn Farrell/RollingNews.ie
Image: Eamonn Farrell/RollingNews.ie
CLOSE TO 7,000 people will spend Christmas Day living in homeless emergency accommodation, according to a leading homelessness charity.
The Simon Communities of Ireland launched their annual report for 2015 today, showing over a 25% increase in the number of people seeking their help last year.
The housing and homelessness charity supported almost 8,300 people who are dealing with homelessness in Ireland last year.
Half of these (4,134) accessed prevention, early intervention and advice services.
Close to 2,000 people were supported in housing all over the country.
Commenting on the report, Niamh Randall, National Spokesperson for the Simon Communities in Ireland, said that this year saw some significant shifts in policy towards addressing the homelessness crisis, but more needed to be done.
She said that Rebuilding Ireland: Action Plan for Housing and Homelessness "was the most comprehensive housing plan ever in the State".
"Rapid implementation is required to keep pace with demand and to keep people in their homes thus stemming the flow of people into homelessness," said Randall.
She also acknowledged the "seismic shift in policy" towards some form of rent control as represented by government's the rental strategy.
However, Randall said that more needed to be done the address the growing issue.
"There will be nearly 7,000 people spending Christmas Day trapped in emergency accommodation, many feeling hopeless and forgotten," said Randall.
Without shelter, safety and security it is almost impossible to function, to participate in society and to get involved in your community.
The report will be officially launched this morning by Housing Minister Simon Coveney.