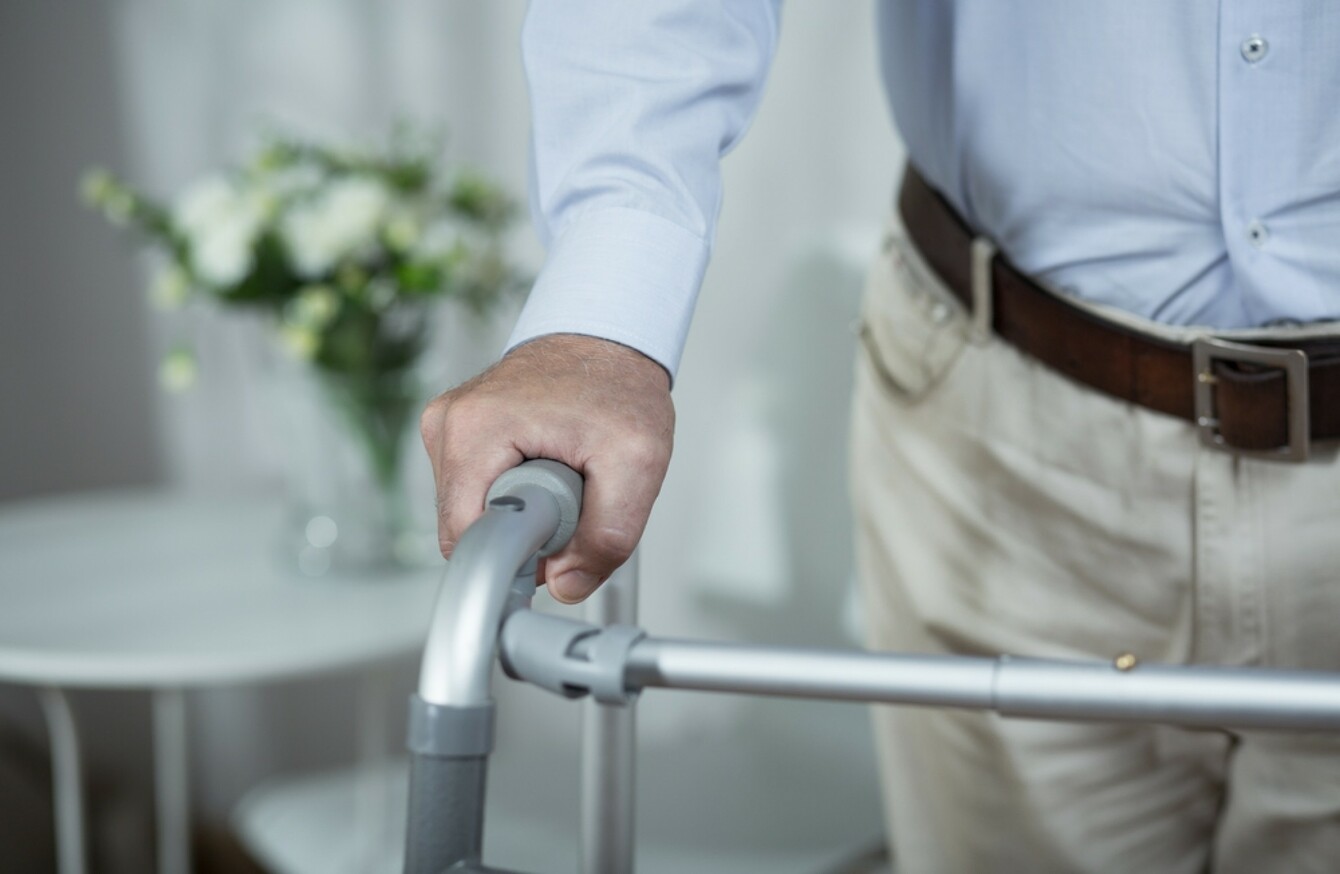 Image: Shutterstock/Photographee.eu
Image: Shutterstock/Photographee.eu
THE GOVERNMENT IS allocating almost €60 million this year to older people and people with a disability living in private houses.
Minister for Housing Simon Coveney today announced a €59.8 million allocation for housing adaptations for older people and people with a disability.
The Housing Adaptation Grant scheme allocates housing aid for older people, housing aid for people with a disability and mobility aid grants.
The grants are available when changes need to be made to a home to make it suitable for a person with a physical, sensory or intellectual disability or mental health difficulty to live in.
The grant can help someone make changes and adaptations to their home, for example, by making it wheelchair-accessible, extending it to create more space, adding a ground-floor bathroom or a stair-lift.
Government funding allocated to the Housing Adaptation Grant was cut significantly during the economic crisis, however the grant has begun to be restored over the last few years.
Grants totalling €77 million were approved by the Government in 2010 and this figure fell to €38 million in 2015.
The worst period for approval of Housing Adaptation Grants since the beginning of the recession was 2013, when only 7,000 were approved. Over 12,000 adaptation grants were approved in 2008.
"I am delighted to announce that funding of €59.8 million is being made available in 2017, which will provide older people and people with a disability with the opportunity to continue independent living in their own homes for as long as possible, with the comfort and dignity that they deserve," Coveney said.
Coveney said that he has been able to increase the funding allocations in all 31 local authorities.
"The grants that are made available, whether large or small, can greatly improve the quality of life of people with a disability or who are reaching an age in life when they are less mobile."
80% of the grants are funded from the Exchequer by the Department of Housing, while 20% of funding comes from the relevant local authority.
The available exchequer funding for 2017 is €47.8 million, an increase of 6% on the 2016 figure of €45 million. Combined with the local authority contribution, the overall funding this year is €59.8 million.
#Open journalism No news is bad news Support The Journal

Your contributions will help us continue to deliver the stories that are important to you

Support us now
Also eligible are houses being purchased under the Tenant Purchase Scheme, private rented accommodation, accommodation provided under voluntary housing scheme and accommodation occupied by persons living in communal residences.
Grants of up to €30,000 are available for an adaptation, up to €8,000 for housing aid for older people and up to €6,000 for mobility aids.
"This funding is part of the Government commitment to housing and it provides significant social benefit by facilitating citizens to continue the independent occupancy of their own homes," Coveney said.
"The additional funding which I am providing for this programme in 2017 will allow local authorities increase the number of citizens they can support and, in addition, it will provide a boost to the construction sector nationally, with the benefits being spread to local economies across the country."